Coup De Main x AllTracks | The Naked And Famous
Coup De Main x AllTracks | The Naked And Famous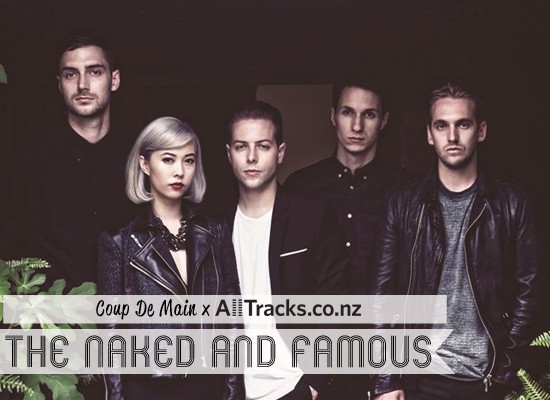 It's hard to believe that it's been three years since The Naked And Famous released their sophomore album, 'In Rolling Waves', to critical acclaim from not only their hometown New Zealand, but all over the world. It was the follow-up to 'Passive Me, Aggressive You', an album that caught the attention of many - it not only debuted at #1 in the New Zealand charts, but changed the New Zealand music scene altogether in terms of sound, and success.
They're back in New Zealand to play the first ever Auckland City Limits festival this weekend (click HERE for more info on the festival), where they're set to debut new music - the first official offering from their upcoming third album, that they've been busy recording.
We spoke to Alisa Xayalith ahead of the band's appearance this weekend at the first-ever Auckland City Limits - about new music, remixes, and more…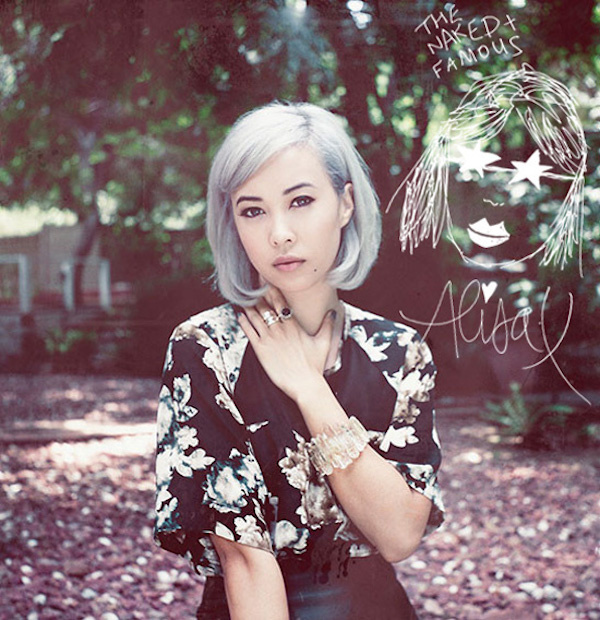 COUP DE MAIN: We're super excited to see you guys live at Auckland City Limits on the weekend. What would you tell people who haven't seen you live before to expect from a TNAF live show?
THE NAKED AND FAMOUS - ALISA XAYALITH: A lot of contemporary bands have all of this amazing live production, props and confetti, and all these flashy bells and whistles, but at a Naked and Famous show it's just us. <laughs> We might have a back-drop, and just try and play our songs as well as we can, and get people involved in the music, and try to win people over. That's always the main focus, if we can win people over - if I can do that while smiling and singing and flailing around the stage, it's always great.
CDM: Are you gonna be performing any new music during your set at the festival?
ALISA: Yes…
CDM: I saw that you were gonna play a new song at a festival in Manila, but then didn't?
ALISA: It didn't happen, because we were standing side of stage getting ready to go on, and one of our techs got electrocuted. There was a bit of a problem with the power exchange, so we ended up having to cut two or three songs from our set-list because of it. So we didn't get to try it out on our crowd in the Philippines - hopefully it goes well.
CDM: What other artists are you excited to see perform at ACL?
ALISA: The National, Lord Huron, Jarryd James, Broods - the last time I saw Broods was when they played at the Henry Fonda Theatre [in Los Angeles], and that was really cool, but I'm hoping they might play some new stuff too. I'd be keen to see Grace Potter too. We played this festival with The National a couple of years ago and they were on the same stage as us and they were in the same dressing room vicinity as us. I'm a huge fan. So I'm really excited to see them play again, but maybe I might have the courage to go up to Matt Berninger and say, "Hey, I'm a huge fan." I have an icebreaker already planned - I just know what I'm like when I get star-struck, and no words come out. The last time that happened to me was when I met Alison Mosshart, and I just said "Hi" and I smiled. It was the kind of smile where your face hurt so much from smiling. So I don't want that to happen. But a couple of years ago I was a part of this postcard pack, where a whole bunch of different artists drew a picture with their favourite lyric on a postcard, for a charity that Frightened Rabbit were doing. He had done one, I had done one, I think Ben [Gibbard] from Death Cab For Cutie did one. So I think I'll be like, "Hey, we're in the same postcard pack!" It's a mutual interest, so that could be really cool.
HOW I FEEL ABOUT PLAYING AUCKLAND CITY LIMITS…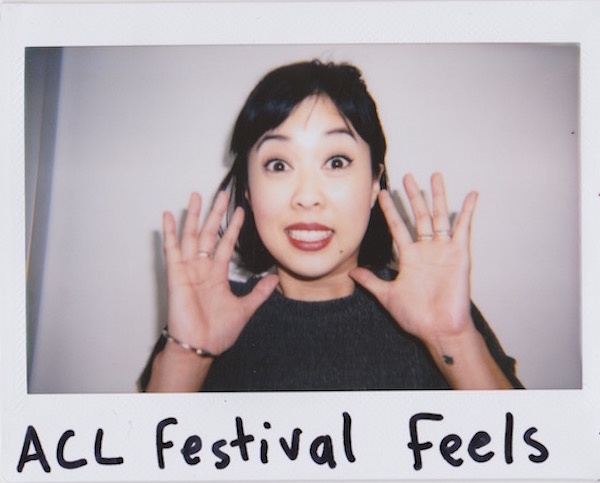 CDM: In September of last year, you posted a photo on Facebook saying that "tracking for LP3 has begun". How is the recording and writing going for the new album?
ALISA: It's been really interesting because at the end of touring of the last album we got so burnt out, and all of us just needed to have a proper break, and I feel like for me, on this latest record, is a lot of self-discovery on who I am, and this world, and this band, and where I wanna go. I have been ruminating on all of those things for the last year-and-a-half, and I think its somehow made its way into the latest record. But I feel like it's been evolving in fits and starts, and it's finally coming to shape, and hopefully in April we'll start doing final tracking. So that's really exciting.
CDM: In a recent interview you said you're "trying to create a big pop record". What do you think is the best pop record ever created?
ALISA: Best pop record ever made… Depends what people associate with pop these days. But, for me, currently - it is really hard to pick just the ultimate one - so, would have to be, Taylor Swift's '1989'. It was one of the biggest pop records of 2014 - so many people that weren't fans of her crossed over, and ended up liking her music.
CDM: It's weird, that it's cool for hipsters to like Taylor Swift now.
ALISA: I think it's because of the production - so much of it is in the same vein as The Japanese House, or The 1975, where it's pop, but it's just done really tastefully.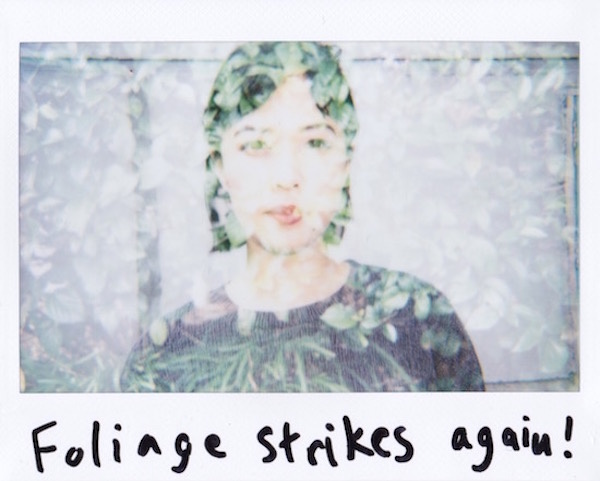 CDM: You've been posting lyrics from the new album on Facebook too: "How can I stay // not that I want to," and "Who's to say that you won't find love again?..." Do you think it's important to share parts of these lyrics with your fans before they hear them as songs?
ALISA: Yeah, I think it is important, just to get people curious, and to get the conversation starting that we are writing a new record. Also, our fans are really creative, and whenever we feed lyrics, they take them and draw things and create things, and they post it and be like, "You just posted a lyric, so we drew this, we made this, what is this about?" It really opens up a conversation where people can start talking about the new album.
CDM: You guys have a very two-way relationship with your fans.
ALISA: Yeah, and they're so nerdy. When we were in the Philippines and I met a few of them, they're just like, "Yeah, I'm studying to be an engineer" / "I'm studying to be a Doctor." I'm like, "You guys are so awesome, and so nerdy, and you like music." It's just really awesome.
HOW I FEEL ABOUT OUR THIRD ALBUM…
CDM: How has your songwriting process evolved over the years since you've been making music as The Naked And Famous?
ALISA: I was thinking about this the other day, and I don't think that there's one way that I sit down and am like, "Right, I'm going to write a song," and this is the way that I do it every time. It's different all the time. Sometimes I feel like such a live wire, that my ideas are so scatterbrain, that I need Thom or Aaron to be there to help rein in my ideas. Sometimes Thom would write a song and be like, "Hey, could you sing on this? Can you write something to this?" Or I would write something and he would do production on it. There are just so many ways that our songs get started, so there's not just one singular way that we always do it.
CDM: I guess it keeps it fresh.
ALISA: It keeps it fresh. And I guess that's what happens when you have three creative people in the band like this one.
CDM: Obviously a lot of your music is written about personal experience - do you take more inspiration from other stories as well as your own?
ALISA: Totally - from books, from films, even my friend's dramas. If they're having dramas in their lives, they can confide in me if they're going through a tough time, I feel so compassionate and so sympathetic towards them. They might say something that would really inspire me. Or if I have a conversation with my sister about being a woman or being in love, I will ask her about marriage, and she'd say things that are really profound. 'Thanks! I will take that for a lyric.' You kind of have to be a bit of a merchant for words, and things people say. Sometimes they just really stick in my head.
CDM: You've spoken quite openly in interviews about the anxiety and panic attacks that you had when you first started live performances. How have you dealt with your mental health while being a touring musician?
ALISA: Yoga. Yoga, and Sam Harris has this nine minutes of meditation - so you practice mindfulness, it's a lot of breathing, he speaks to me in my headphones. It's just nine minutes, I just do it, and it settles me down, because it has been so bad in the past. I'm one of those people that gets so anxious that I cry. And it sucks. And that happened so terribly when we played Jimmy Kimmel for the first time, I was like, "I can't have this happen to me again." So it's been a bit of a journey, I'm still dealing with it. But it's just something I have to keep on top of, or else it can consume me, and be debilitating.
CDM: The 1975 did a remix of 'The Mess', and you guys have done remixes of songs by M83 and more. Do you enjoy the remix culture that exists in the music industry today, giving others the opportunity to rework your music and vice versa?
ALISA: Yeah, I think for us remixes are fun because it's a very artist to artist based conversation. The exchange is very artist to artist based, rather than something that's been facilitated by record labels. So if you look at our remix album, we had a list of people we'd love to remix our songs, and we tried to reach out to them. And we'd be like, "Hey, if you do a remix of one of our songs, we'll do a remix of one of your songs," and so, that's how cool relationships get formed, by people you wouldn't necessarily meet just out and about.
MY TOP FIVE SONGS RIGHT NOW…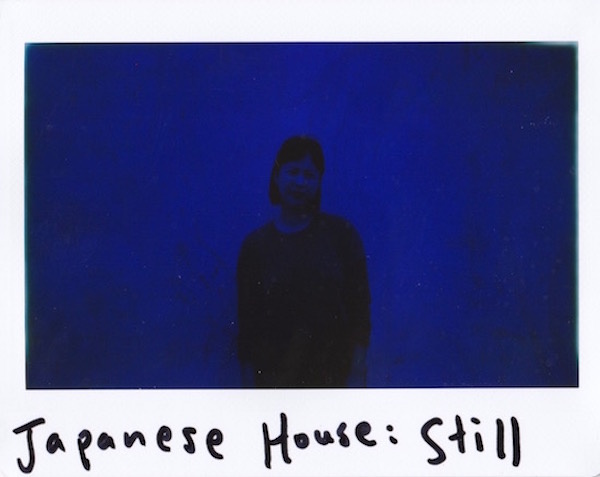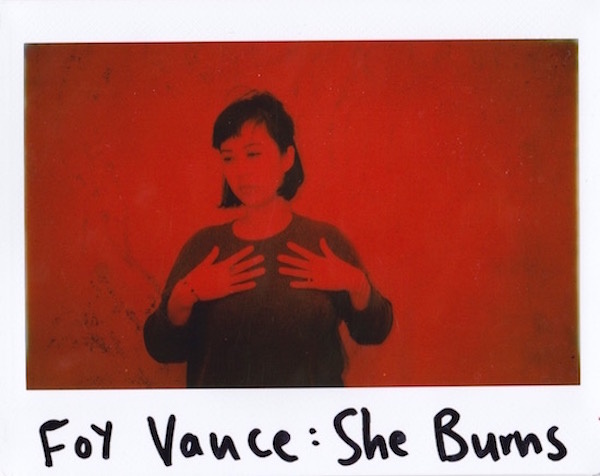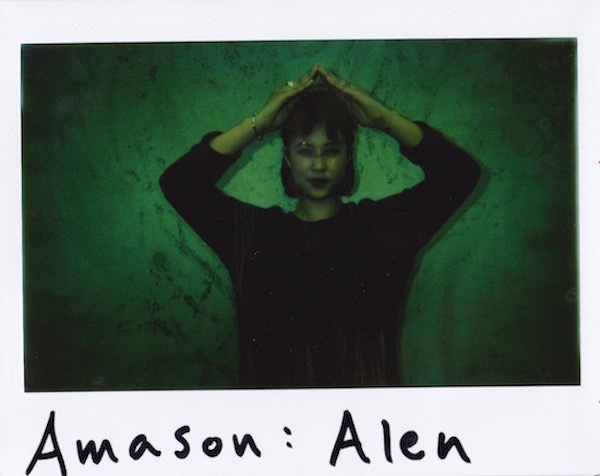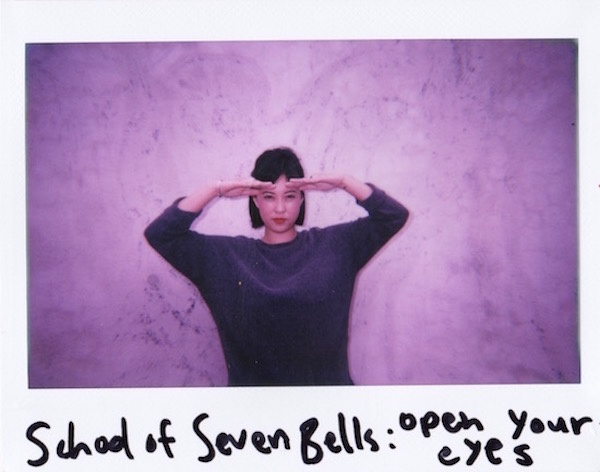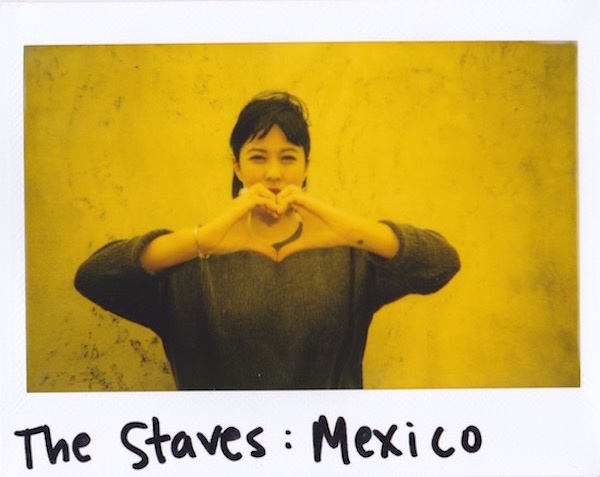 CDM: On 'In Rolling Waves', there's a song which is your first collaboration with another singer-songwriter - Max McElligott. How was the process working with a singer outside of TNAF? Is it something you'll do again in the future?
ALISA: It was really refreshing. That was my first co-write. When you do co-writes like that, you often end up thinking on your feet, and I really like being in that space because you push your boundaries of how creative you can be, and you know your limitations. It's just really cool to have something new and fresh - like another personality in the mix, just to help inspire you, and create that reactive creativity when writing music. And he was really fun, and that song came about really organically too. Max and I would sit on guitars, and Thom would be there, and we'd all be singing vocal harmonies. It was a very organic way of writing a song compared to an idea being started on the laptop.
CDM: If you were to curate your own music festival, who would you want to play and what would the festival be called?
ALISA: I would have Björk, Bon Iver, The Staves, The National, Robyn, Nine Inch Nails - did I say Robyn? - Taylor Swift... I think that's a lot. I think you'd end up paying a lot of money for them to come play the festival. Maybe it could be called 'Worlds Collide' festival.
CDM: If you were a country, what would be your national anthem?
ALISA: I would choose, 'Many Rivers To Cross' by Jimmy Cliff.
For more from The Naked And Famous, check out:
thenakedandfamous.com
facebook.com/tnafofficial
twitter.com/TNAF
soundcloud.com/tnafofficial
+ for more new music suggestions, check out AllTracks >> alltracks.co.nz
Watch the 'I Kill Giants' music video below…
Load next