Review: M·A·C's 'Brows Are It' collection.
Review: M·A·C's 'Brows Are It' collection.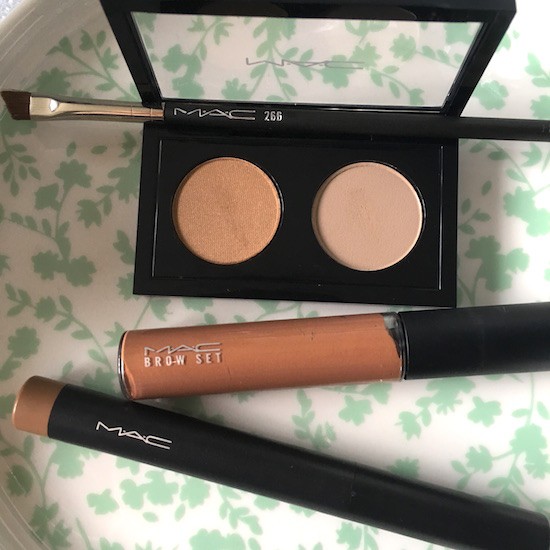 To celebrate the release of M·A·C's 'Brows Are It' collection, we were recently treated to a very exciting eyebrow tutorial, where we had a little play with all of the new products - and learnt some brand new ways to make your brows incredible, thanks to the ever lovely Senior Artist Kiekie Stanners.
The 'Brows Are It' collection features both old and new - we've been fans of the Veluxe Brow Liner for a little while now, and the collection brings in a range of new colours, meaning you can get the perfect shade.
The collection is described as such: "Filled in, plucked, lengthened, naturally bushy, glamorously arched – the eyebrow, with all of its individual character, is as expressive as any feature of the face. With a collection of professional products, M∙A∙C now gives the brow its place in the spotlight at last. New Big Brow Pencil gives you the big, bold, buxom brows of your dreams. The chubby mechanical pencil has a hybrid texture of both wax and powder with sheer buildable colour payoff to create an unstructured, full-sized brow look."
The new additions range from powders to gels, and we want to tell you all about them - read on for our thoughts on our new faves from the collection…
M·A·C BROW SET - SRP $36.00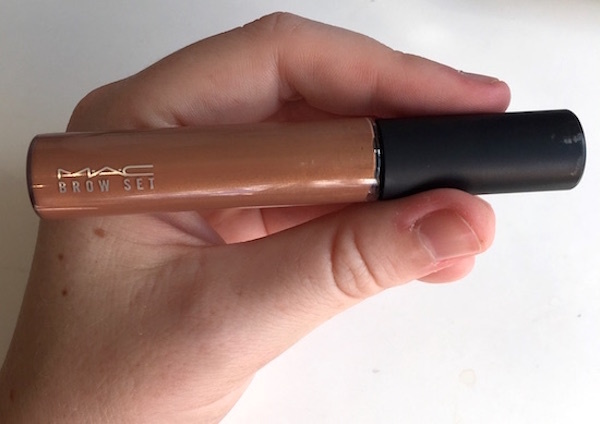 I've used many a brow-set in my time, and I've always been impressed with M·A·C's - and these new shades add a new dimension to eyebrows. I've normally always used a darker-brow set, however I would definitely recommend using a tone lighter than normal. When you use it on top of other brow products, it then creates a really natural, two-tone kind of look - so your eyebrows don't just look like one single colour.
The set is super easy to use as well, you can use the top of the brush to add definition to individual lashes, or the middle part to add more to the general brow shape. It takes a couple of minutes for this brow set to dry, but once it is, it'll last the whole day, no problem.
M·A·C BROW DUO - SRP $50.00
Brow powder has always been a little bit of a mystery, but these duo palettes are super easy to use - and are super versatile! The two tones can either be used standalone, or combined to complement one another. The duo is best used with the 266 Small Angle brush, which allows you to essentially draw on individual lashes if you angle it upwards, as well as to create shape from the underneath of the brow.
The brow duo can also be used to extend the eyebrow slightly, as the colouring in it is very subtle, so it looks totally natural. It gives the eyebrow a look which is natural and fluffy - it's not as harsh as a regular brow pencil can be, and is definitely worth giving a go!
M·A·C BIG BROW PENCIL - SRP $40.00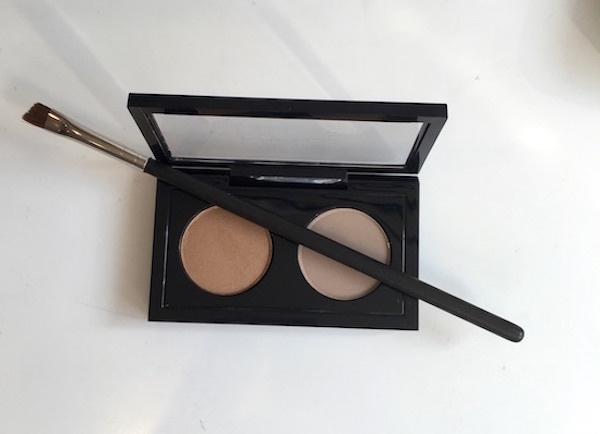 If you're a fan of make-up that resembles colouring crayons, then this is the brow pencil for you. It's a chubby pencil, though it's texture really isn't like a regular eyebrow pencil - it's quite waxy, so you feel as if the colour is actually sticking to your eyebrows, as you'd want from an eyebrow pencil!
It's super easy to use - and a handy trick for extra definition is to put it through your eyebrows backwards first. It may sound strange, but it basically coats the underneath of the eyebrows, giving a subtle definition which lasts for a really long time.
M·A·C's 'Brows Are It' collection is available now from authorised M.A.C locations throughout New Zealand - now go forth and get some killer brows!
Load next