Review: M·A·C x 'Good Luck Trolls'.
Review: M·A·C x 'Good Luck Trolls'.
M·A·C have recently released a new vibrant neon line called 'Good Luck Trolls', which debuted on August 1st. The collection consists of brightly coloured packaging and shimmering neon products with cute/crazy names, replicating their namesake neon-hued silly creatures!
We at Coup De Main were lucky enough to be able to try some of the products out for ourselves…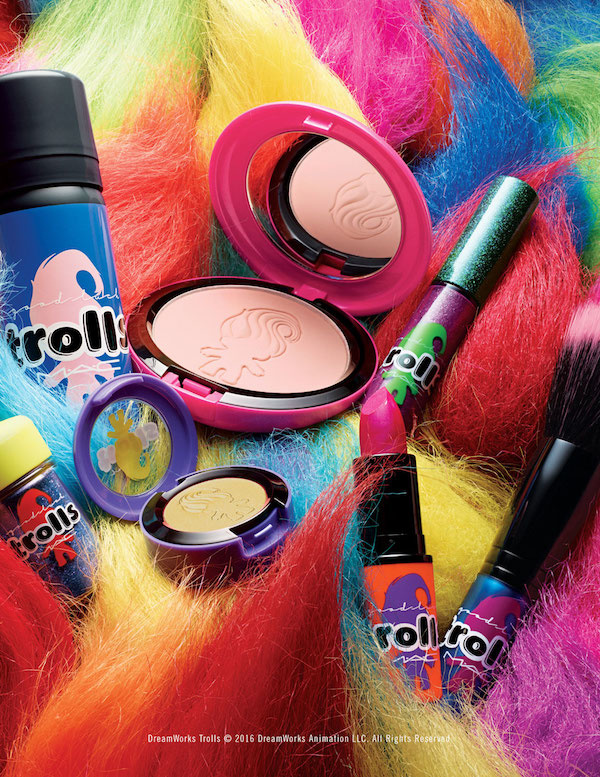 Satin Lipstick - Sushi Kiss
This lipstick is super creamy and really, really pigmented! This shade looks amazing on every skin tone and goes on smoothly, leaving a light shimmery, satin finish on your lips. The packaging is exceptionally neon so you'll have no trouble with losing it in your handbag, and it's also immensely adorable.
Lipglass - Twerkquoise
I know blue lipgloss can be slightly scary at first, but the sheer shiny finish with a hint of colour makes it more wearable! The gloss goes on smooth and leaves a light tint of blue - overall, it is a magical colour. Plus, using a lipglass over an already owned lipstick can slightly alter other lipstick colours, creating your own unique shade!
Eye Shadow - Suns Out Buns Out
This shimmery gold shade is perfect to brighten up any eye-look, with the amazing colour pay-off and flecks of fine glitter. This eyeshadow could be used to create a light Summery look with other gold, peach and brown tones or could be used to create a deep smokey eye with black and grey tones. It's also great for experimenting with different eyeshadow looks!
Reflects - Purple Duo
If you love glitter, you're gonna love this. This pigment is mixed with both blue and purple glitters to give off a mystical and magical look, that could be used on either your eyes, cheeks, body, or simply anywhere you want to shine. An absolute must-have, with also super adorable packaging.
Beauty Powder - Glow Rida
This limited edition iridescent powder would be perfect for a bronzed make-up look, or any make-up look, honestly. It has a silky soft feel, and the loveable stamp of a Trolls doll silhouette in the centre of the pan is a rather sweet touch. The packaging gives off 90s vibes, and you certainly won't be able to lose it!
Chroma Craze Hairspray - Tease and Thank you
An extremely pigmented cobalt blue coloured hairspray is a must-have! The colour is temporary, but absolutely stunning. With only a quick spray on your hair, you have blue hair! It's super easy to use and a fun way to mix up your everyday look.
Load next