Get The Look: Troye Sivan x CDM Issue #19 covershoot.
Get The Look: Troye Sivan x CDM Issue #19 covershoot.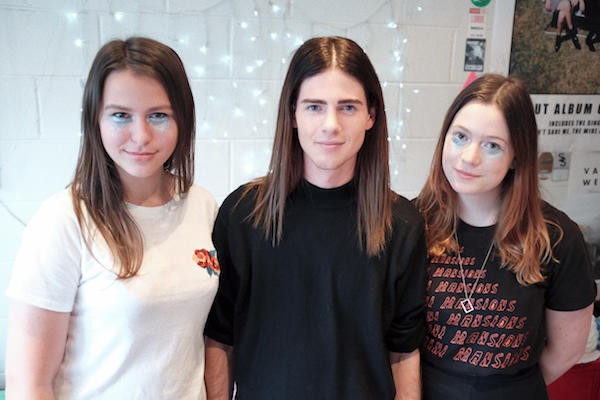 In case you wanna look exactly as Troye does in our cover-shoot for our new issue (which you can read in full here), we've created a handy document compiling a number of the different looks you can recreate - beauty, fashion, and glitter galore.
We were lucky enough to be taught by the #1 King Dreamboy of Glitter, M·A·C Cosmetics' Lochie Stonehouse just how to create the look he custom designed for Troye himself.
To start off with, Lochie has tips about how to prep the skin - he kept it super simple with a strobe cream and a few other products to brighten the skin:
Now to the part you've all been waiting for, the glitter. Though it looks a bit tricky, it's actually incredibly simple - only requiring two real products, the M·A·C Mixing Medium Eyeliner, which works as an adhesive gel to which the glitter sticks, and the glitter itself. M·A·C has a huge range of coloured glitters to choose from so you can mix up the colours you use, we just decided to stick to blue in honour of 'Blue Neighbourhood'.
It's super super important to make sure you're using a M·A·C glitter as opposed to arts + crafts glitter - as M·A·C glitter is specially designed for cosmetic purposes, and when you're putting it so close to your eyes, you don't wanna take any chances!
You can use either a brush or a finger to apply the glitter, depending on what you find easiest! Check out Lochie's full tutorial below: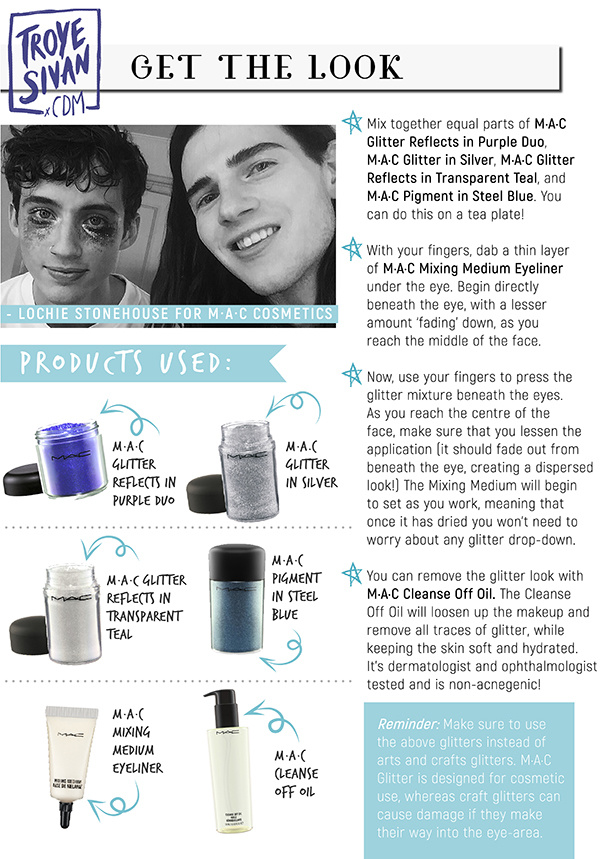 And here's the final product: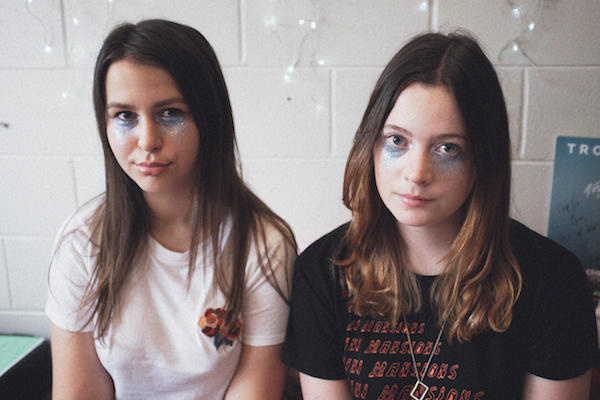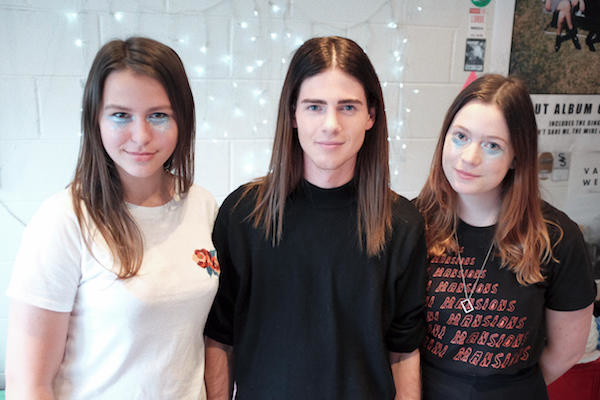 If you're after Troye's custom 'Boys Boys Boys' sweater that he wore throughout the shoot, then you're in luck - as our friends at La'Pin who made him the sweater are doing a limited-edition run of the exact sweater he wore. Shop below…
Load next