An introduction to VICELAND x International Women's Week schedule.
An introduction to VICELAND x International Women's Week schedule.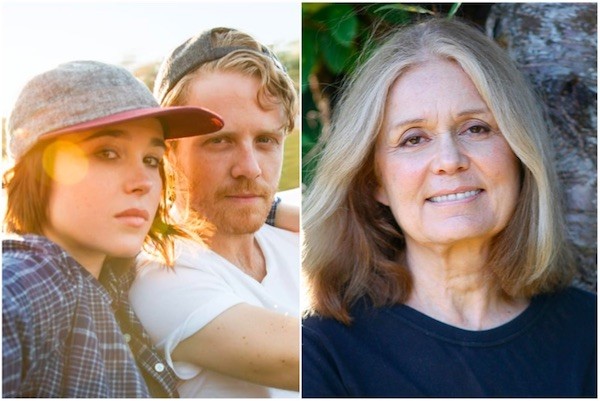 With less than a week until International Women's Day (it's Thursday, March 8th, FYI), and all of next week being International Women's Week, VICELAND on SKY are bringing back a number of their female-led shows to celebrate all seven days.
One of the most important days of the year, International Women's Day aims to raise awareness about gender inequalities around the world, at the same time supporting activism, discussion, and engagement around gender issues. Encouraging conversations around issues such as the pay gap, sexual assault, and other gender inequalities are the only way our society will advance or make changes.
The story of women's struggle for equality belongs to no single feminist nor to any one organization but to the collective efforts of all who care about human rights - Gloria Steinem.
To bring you up to speed on all the shows you can expect to see throughout the week, we've put together a handy guide about each of the key shows, and when you should make sure to check them out (on SKY TV Channel 13).
Read on below for all the information on the shows…
GAYCATION:
Launching back in 2016, Gaycation began as part of Viceland's new programming - hosted by Ellen Page (of 'Juno', 'Inception', and many more acting roles) and her best friend Ian Daniel.
The show sees the duo travelling the world to explore LGBTQ cultures, from Japan, Brazil, Jamaica, India, France, and more. Spanning two seasons now, the show came about after Spike Jonze asked Page for any show ideas.
In an interview with the New York Times, Page talked about meeting different people all over the world: "One of most special things were all the unbelievable people we got to know — the bravest people you could ever possibly meet. It was very humbling. We also had the incredible opportunity to witness the first-ever public pride event in Jamaica. After having been there for two weeks and meeting a lot of people who face a lot of difficulties, it was pretty unbelievable to see people out in the middle of Kingston with rainbow flags. It was basically like a flash mob, nothing official. I felt really grateful to them for letting us film."
Watch a clip from the show below which sees Page in Japan discussing coming out in Japan:
WOMAN:
"By confronting the problems once marginalized as women's issues; we can tackle the greatest dangers of the 21st century. Behind every major crisis, there is an unseen factor at play, a story we haven't told. The greatest indicator of the world's stability, wealth and safety is the safety of women" - Gloria Steinem.
After debuting Gloria Steinem's show as part of last year's International Woman's Week, 2018 sees Viceland bringing it back again to highlight the issues that are just as pertinent today as they were one year ago.
Having been nominated in 2016 for a Primetime Emmy Award for outstanding documentary or nonfiction series, Steinem's show sees a variety of women's stories told - from former female soldiers and marines speaking out about sexual assault, to the oppression faced by women living on Pakistan's border under the Islamist movement.
With Steinem at the helm, the show is led by an entire team of activists and reporters, with each and every person's aim to tell stories of the marginalised and oppressed.
STATES OF UNDRESS:
Hosted by Hailey Gates (she's modelled for the likes of Miu Miu, and starred in last year's reboot of 'Twin Peaks'), 'States Of Undress' explores the different ways in which fashion plays into our identities, across cultures, countries, and religions.
With two seasons under their belt, the second season sees the show touch on issues closer to home in the U.S. such as the fashion industry's relationship around female gun ownership - as well as travelling to further destinations like Romania, Lebanon, Bolivia, and learning about their clothing trades.
SL*TEVER:
Karley Sciortino has made her name as Vogue's sex columnist, in print with her book 'Slutever: Dispatches from a Sexually Autonomous Woman in a Post-Shame World' - the same name as her Viceland show.
Dubbed Vice's 'sexpert', Sciortino's show goes on the quest of sex education - for basically anything you've ever wanted to know.
RISE:
Selected for the Sundance Film Festival, 'RISE' puts indigenous communities at the forefront, by focusing on their efforts to protect their homelands and rise up against the impact of colonisation. Hosted by Sarain Carson-Fox and directed by Michelle Latimer, the show has been described as raw and powerful, by telling and amplifying these marginalised stories.
All of the above television shows air on VICELAND on SKY next week. Celebrate International Women's Week with the best of VICELAND's female-led shows on SKY TV Channel 13 - go to VICELAND on SKY to learn more.
Load next