The 1975 - 'Love Me' music video.
The 1975 - 'Love Me' music video.
After teasing a rather curious image yesterday, The 1975 have today released their music video for new single 'Love Me', a scathing - and rather hilarious - mockery of fame in the Internet era and modern consumerist pop-culture.
About the new video, the band's Matty Healy says:
"With Love Me we wanted to capture the neon-hued enthralling acquisition of success and excess, the screaming momentum, the sexy daze. Everything is REDICULOUS! But, is it? All I know is the only art worth any investment is the art that makes you feel personally addressed. A simple truth, or set of truths, that galvanises an awareness and passion within the individual and in doing so immerses them into a sense of community founded upon that same personal connection or experience. Too many artists care what others think - we are for the 'community' - a non linear observation on everything that has been and what will become, the lack of understanding of the world we are immersed in. The post-ironic notion of the modern world. Selfie mythologizing. Creating how we consume. Fragments of culture. Not settling for what you're given. WE'VE JUST COME TO REPRESENT A DECLINE IN THE STANDARDS OF WHAT WE ACCEPT."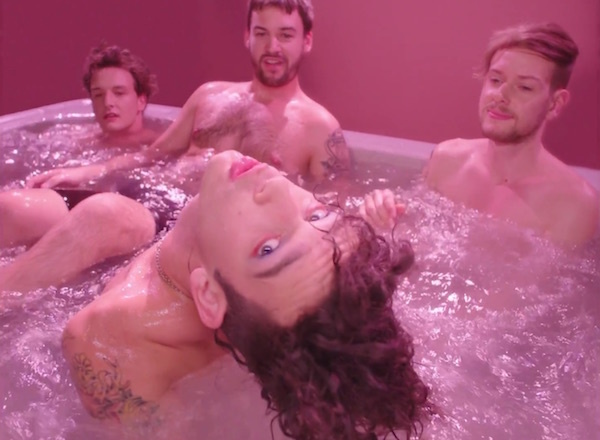 Watch the 'Love Me' music video below...
Load next