Review: The 1975 - Logan Campbell Centre, January 2015.
Review: The 1975 - Logan Campbell Centre, January 2015.
What's black and white with multicoloured sparkles all over? The 1975's frontman Matty Healy wearing a 70s inspired shirt at the band's monochromatic show at Auckland's Logan Campbell Centre last night.
Opening their first headlining gig in New Zealand with 'The City', it quickly became evident by surges of fans struggling to stay conscious amidst a sauna-like mosh-pit just how popular the four-piece [also consisting of guitarist Adam Hann, drummer George Daniel and bassist Ross Macdonald] have become since their midday slot to a few hundred at Big Day Out last January.
As they were unable to have their full staging at the BDO due to logistical reasons, I had been hanging out to experience the band's illuminated box backdrop made famous by their album cover. Although unfortunately this had instead been replaced with eight circular bulbs propped as backlighting silhouetting outlines of each member, it far from devalued from the theatrical performance the show was already promising to deliver.
While the intensity of a flashing strobe traced the fragmented shadows of the four during 'Milk', 'M.O.N.E.Y' featured a wine bottle slung from Healy's grasp, mirroring the irony of the words "tabs with unlimited 0s".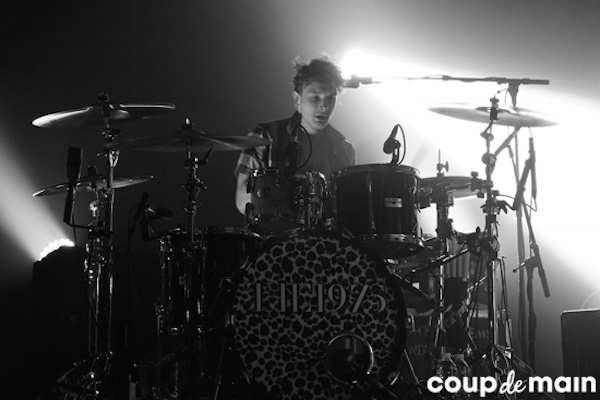 With his multicoloured shirt already unbuttoned to expose his tattooed torso - a given at any of their concerts nowadays - and arms flung open wide, a "Hello everybody. So this is Auckland…" was slurred in Healy's thick Manchester accent.
Matty is every inch the charismatic showman, a conductor if you will, and last night even merged into a melodic Pied Piper transfixing the audience with each flick of the wrist or flop of his curly mop. While elements of body language and stage presence could be seen to have Mick Jagger-esque parallels, there is nothing fake or try-hard about his performances. He is very much a 21st century classic in his own right.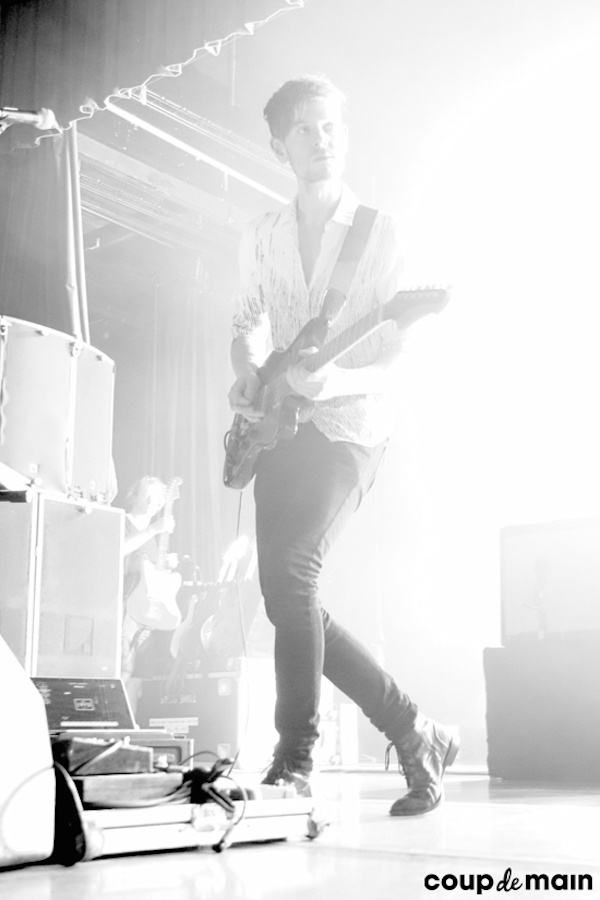 Slinging the mic by its cord as he sauntered across the stage, Matty took the time to introduce "best mate, oldest friend, and newest member"  [+ honourary fifth member] saxophonist John Waugh, before reassuring the crowd that if they felt sexualised in the presence of John during 'Pressure', to "just go with it".
Before moving onto 'Me', Healy reminded onlookers that the majority of them had previously only ever seen the band perform through a screen, thus ordering them to "not live retrospectively now, everybody put your phones down. We have one fucking night in New Zealand and I want to look at your faces not your phones!" PRAISE.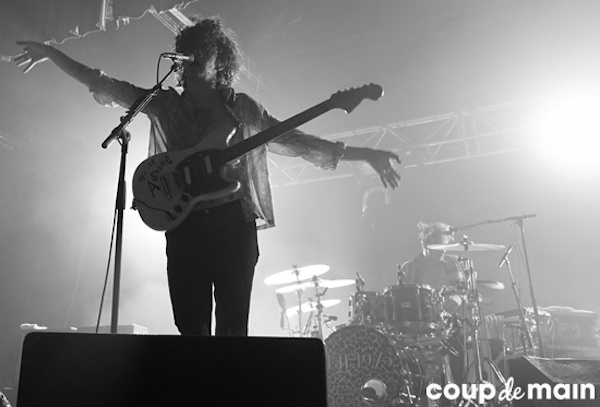 Walking down to sit with his legs hanging off the front of the stage, framed in smoke with a cigarette lingering from his fingertips and wine bottle as his right-hand man, the moment became somewhat poetic in its own right. Matty is a storyteller, and his ability to find solace and sorrow in the emotive lyricism of his tales drives his power to captivate listeners. 
Trailing through the romance of 'fallingforyou', and the thrashing rock beat of 'You' before heading into 'HNSCC' and 'Menswear', a casual "how are we feeling ladies?" prompted a high-pitched scream of audience recognition for 'Girls' .
Said to be written for his little brother, 'Is There Somebody Who Can Watch You' saw Matty at the helm of a keyboard for the encore, with the pain and love of the heartfelt lyrics falling through his fingers to weigh down each individual key - "I know it's me who's supposed to love you, and when I'm home you know I've got you, Is there somebody who can watch you?"
Moving through 'Medicine' and 'Robbers', a plea came from the stage for everyone to hold hands with the person next to them - "Let's celebrate that we're unified by one thing - by music. It's a small form of salvation." - before going "fucking mental" for early single, 'Chocolate'.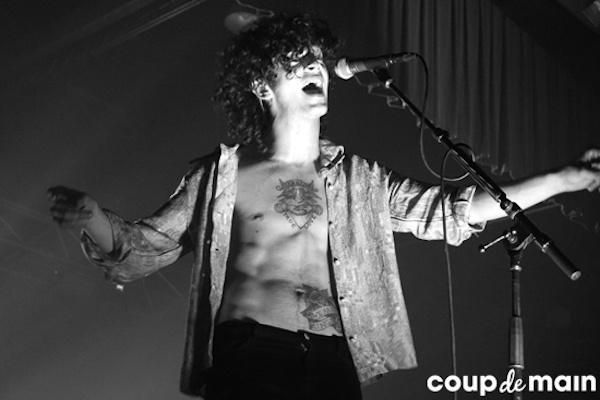 Promising that we will see them back here at the end of the year for a tour of their yet to be released second album, the sold-out crowd was a clear indication of the need to book a bigger venue next time round.
Closing 'Sex' with burning flashes of blood red lighting which shattered the monochromatic theme of the evening, fans should definitely cherish the intimacy of a concert with a band who are more than capable of scaling the apex of musical hierarchy.
The 1975 are sensational. And it doesn't get more black and white than that.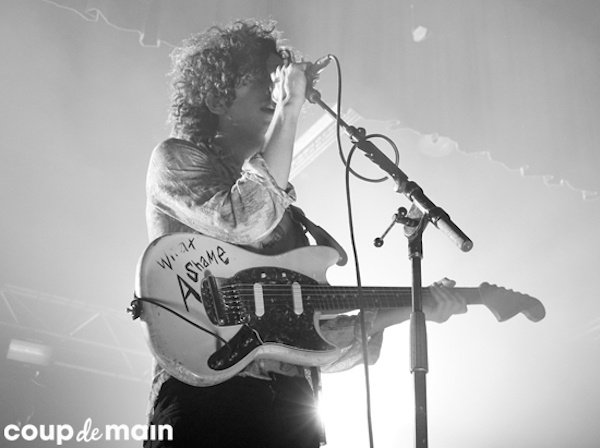 Check out more live photos from last night's show below…
P.S. Click HERE to read our latest interview with The 1975 - and keep an eye out for our brand new interview out in CDM Issue #14 at the beginning of March!
Load next