Interview: Foley on their debut single, 'Settle'.
Interview: Foley on their debut single, 'Settle'.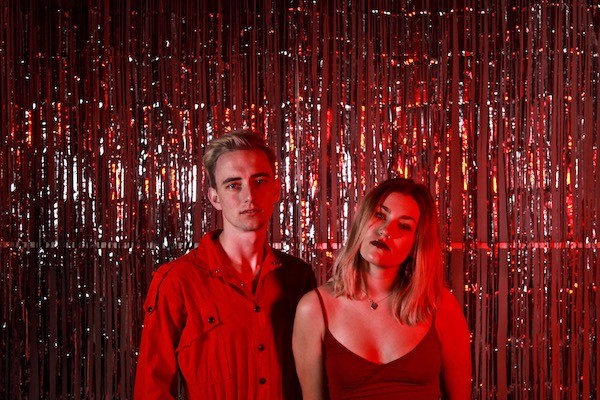 New Zealanders Gabriel Everett and Ash Wallace have together formed as Foley, a new project following their endeavours previously in bands. The result comes through as the funk-inspired pop song 'Settle', an ode to the unsure, as the duo put it.
Having just played at the recent all ages show 'Seamless' with fellow New Zealanders Openside, where they debuted further new music, the duo are continuing to intrigue all who come across them.
We spoke to Foley about their new single, loneliness, and their songwriting process...
COUP DE MAIN: What was running through your mind when writing your debut single 'Settle'?
FOLEY: At the time we were both in long-term relationships that were at a turning-point - being in your 20s and wondering if this is the person you'll end up with forever. We were both pretty open about questioning our reasons for being in relationships and whether or not we were happy. The song came out of a really honest discussion where we both felt exactly the same. 'Settle' is basically a state of confusion. There's so many unique pressures on relationships at a young age that lead to confusion and indecision. 'Settle' really questions whether staying with someone just because nothing's wrong is a good enough reason to stay - you should always want the best for yourself and it's hard to know when you have it. The chorus line 'let's not settle down' really sums it up.
CDM: In the song you sing, "I'd be better on my own but I don't wanna be apart," which is a really relatable sentiment. Do you think that humans are naturally drawn to being in relationships, regardless of if they might work or not?
FOLEY: There's a comfort in relationships that people are drawn to, even though that might not always be the best choice. It's easy to fall back on something that's familiar rather than taking a leap and being on your own. The lyric is really talking about lingering feelings - when you love someone that never really goes away, so it's a definite struggle between being comfortable or embracing change.
CDM: Do you think there's any cure for loneliness?
FOLEY: It's important to surround yourself with people that make you feel good about yourself and comfortable in your own skin. That's not always a romantic relationship, a lot of the time your friends and family are the ones that lift you up. For us; we're each other's hypeman for sure, and it'd be pretty lonely without each other.
CDM: How does your songwriting process work?
FOLEY: We write everything in collaboration because we bounce off each other really well. Literally all parts of the track have input from both of us, even though we have different strengths. We think it's important for a duo to be fully collaborative so that you're both fully invested and the end result is greater than the sum of its parts.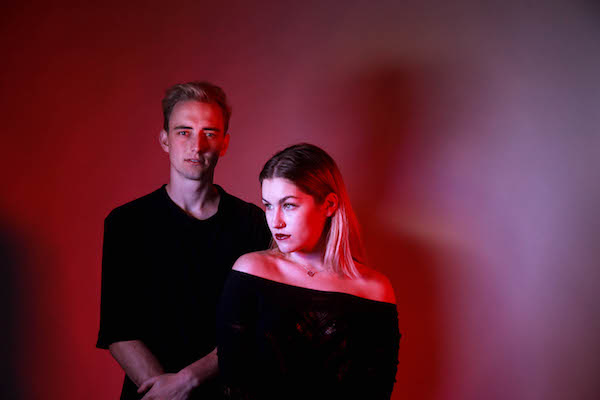 CDM: You played at the Seamless live show recently - what was it like preparing for that show?
FOLEY: Pretty nerve-wracking. We've been working on Foley for literally 18 months and it feels like our child is being released into the wild - it'll be amazing to get reactions out of people and hopefully the music actually resonates. We really connect on stage and have so much built-up energy, it's always such an experience playing together, so Seamless won't be any different. Always such a laugh playing with your best mate.
CDM: How do you transfer your music to a live setting? Do you think about the live show when you're writing music?
FOLEY: All the tracks are heavily electronic but we really value playing things live so that the audience has something tangible to experience - it makes every show different. We perform with live guitar, drums and bass because theres an energy you get from playing instruments that tracks can't match. We write acoustically so the tracks are pretty easy to translate. Playing live really well is ultimately the goal so we always make sure the tracks can be reproduced live.
CDM: What other NZ music are you currently listening to?
FOLEY: There's so much good kiwi music out there at the moment - Chelsea Jade, LEISURE, Boyboy, Round Buddah, L.A. Women .. too many to pick from.
YOU WILL LIKE OUR MUSIC, IF YOU LIKE... Anything with solid beats, funky bass, and crisp vocals - basically anything off Calvin Harris' new album.
IF YOU ONLY LISTEN TO ONE OF OUR SONGS, YOU SHOULD LISTEN TO... 'Settle' (!!!)
MY TOP FIVE MUSICAL CRUSHES ARE... Frank Ocean, SZA, Fleetwood Mac, Johnny Marr, and Prince ofc.
YOU KNOW YOU'VE MADE IT WHEN... DJ Khaled shouts his name in one of your songs.
CDM: If you were to curate your own music festival, who would you want to play and what would the festival be called?
FOLEY: We'd both want a festival that's insanely hype and 100% all the time (no lines for drinks). With that in mind here's the pitch:
NO ZERO JUST ONE HUNDRED FEST
feat.
Calvin Harris at his prime.
Tame Impala back from hiatus.
The old Kanye West.
DJ Khaled playing 'Wild Thoughts' on repeat.
Both Snoop Dogg & Snoop Lion.
& some throwbacks like Atomic Kitten & Sugababes.
+ a stage playing non-stop house music.
CDM: What's the most despicable thing you've ever done?
FOLEY - ASH WALLACE: I used to steal pick and mix from the supermarket, like every time I went. Pretty ashamed
FOLEY - GABE EVERETT: I've definitely cheated on a few tests during high school. And maybe uni. Let's not go there
CDM: If you could pick any five people (living or dead) to be in your entourage, who would you choose?
FOLEY: Definitely Prince, Lady Gaga, Kris Jenner a few wines deep, Stevie Nicks, and James Blunt for sure.
CDM: Who is your most famous fan?
FOLEY: Hi Mum.
CDM: Do you believe in magic?
FOLEY: Nope, but not everything's explained yet! Flat earth???
CDM: What is your spirit animal?
FOLEY: Mongoose (Ash) & Meercat (Gabe).
CDM: How long could you go without talking?
FOLEY: To each other? Or at all? Either way not long, maybe 20 minutes tops.
CDM: If you could steal one thing without consequence what would it be?
FOLEY: We're pretty content, don't really feel the need to steal anything. Stealing is bad, kids.
CDM: Have you ever written a love letter?
FOLEY: Maybe not a letter, but definitely a lot of love songs? Love's a pretty central theme for us.
CDM: What is your first proper memory, ever?
ASH: I fell out of a tree.
GABE: I ate an ice-cream when I was three.
CDM: If you were a country, what would be your national anthem?
FOLEY: 2007's (or 2006?) smash hit 'Party Rock Anthem' - LMFAO (shake dat).
CDM: Have you ever had an out-of-body experience? If so, tell us about it.
ASH: Every time I drink red wine, things get fruity.
GABE: I've tripped when I was really sick once, does that count?
CDM: Stretch your right arm out as far as you can reach, what can you touch?
GABE: Ash.
ASH: Fries.
Foley's debut single 'Settle' is out now - listen to it below…
Load next