Fall Out Boy announce new album 'M A N I A' + release new song 'Young and Menace'.
Fall Out Boy announce new album 'M A N I A' + release new song 'Young and Menace'.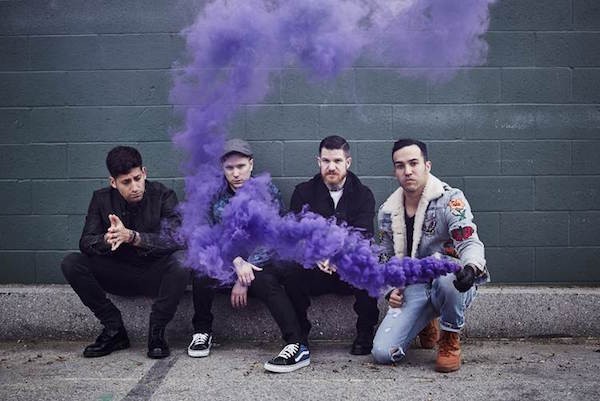 "Welcome to M A  N   I    A - a Fall Out Boy LP. Here's act #1 'Young and Menace'," says Fall Out Boy of their just dropped new song, which is the first track to drop from the band's forthcoming seventh studio album 'M A  N   I    A' (out September 15th).
About the new album, the band's Pete Wentz says: "The gentle pull of a tide that rolls over and over again and by the sheer nature of its essence it becomes an indestructible will- ripping out sand- eroding what was before it- without a care... a transformational monster-becoming the madness and frenzy of a truly bulletproof wave. I'm not just here for your love, I'm here for all of the love. An overdose of dopamine- we are living inside of M A  N   I    A right now. the never sleeping, never blinking- caught forever in the sunshine riptide."
 
And about the new song: "There's a lyric in the song, 'trying to send the world a message, I was young and a menace,' that reminded me of growing up in the suburbs of Chicago. I didn't look like anyone there or feel like anyone – I felt like an outsider in my own town. It wasn't until I discovered punk rock and that community that I realized I did fit in somewhere in this world – with the other people who didn't fit in. It's hard to rationalize rage – it's hard to quantify anxiety... this song does neither, it embraces the wave…"
And of the video: "The concept is the idea of a movie like Elf, where he realizes maybe he isn't an elf after all, but ours has less comedic elements and more real world implication. She realizes that maybe she is human after all – but maybe the line between us and monsters is blurrier than we think…"
Watch the 'Young And Menace' music video below...
Load next