Watch: The Hollywood Reporter's 2017 Oscars Actress Roundtable.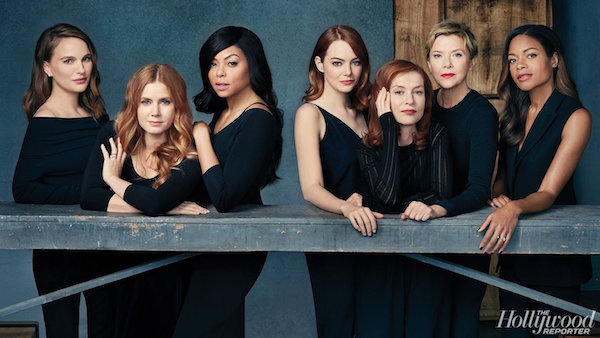 The Hollywood Reporter recently invited contending 2017 Oscars actresses to participate in a roundtable interview, which featured Emma Stone discussing 'La La Land', alongside Taraji P. Henson ('Hidden Figures'), Annette Bening ('20th Century Woman'), Natalie Portman ('Jackie'), Naomie Harris ('Moonlight'), Isabelle Huppert ('Elle'), and Amy Adams ('Arrival', 'Nocturnal Animals').
Watch clips from the roundtable below..