Watch: Haim return with new song 'Right Now'.
Watch: Haim return with new song 'Right Now'.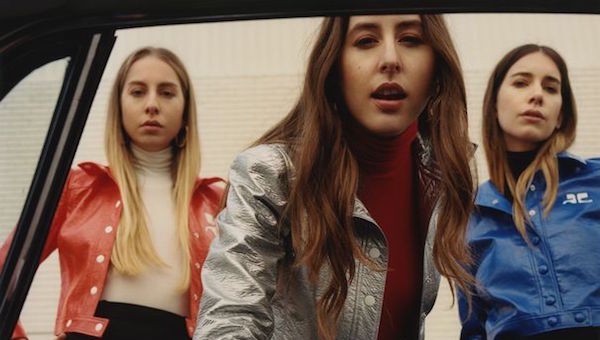 Haim today have returned to the living-world, unveiling a live video of a brand new song titled 'Right Now', which was directed by 'Boogie Nights' and 'Magnolia' director Paul Thomas Anderson - whom the band met at the tail-end of their 'Days Are Gone' album-cycle, and coincidentally happened to be taught in school by art-teacher Momma Haim.
About the video, the band say: "This is where we start... live in the studio. We were so lucky to work with the amazing Paul Thomas Anderson on capturing just us. One take, live, at Valentine Studios during the recording of our second album. There's more to come, but this is it for right now."
It's also being reported that Haim's new album is titled 'Something To Tell You' and will be released on July 7th, with the first official single from the record out next week on May 3rd.
Watch the live video of 'Right Now' below...
Load next