Get the look: Glassons x Rihanna.
Get the look: Glassons x Rihanna.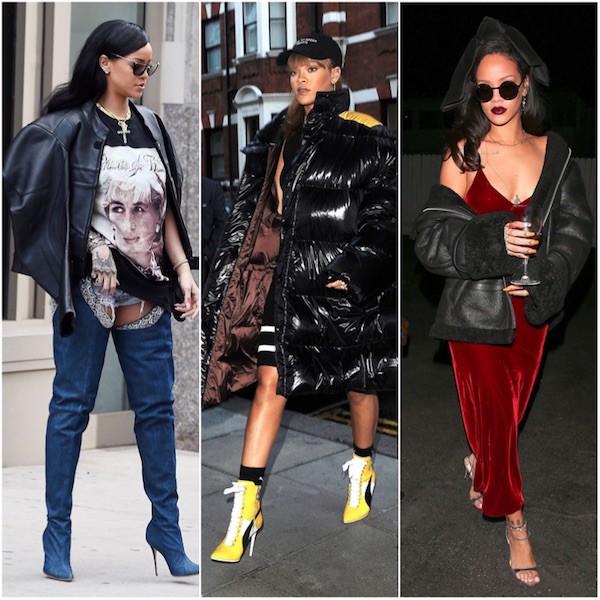 This month we've decided to pay homage to one of our faves, Rihanna - working with Glassons to bring you some RiRi inspired looks, but without the designer price-tags.
From oversized puffer jackets, to thigh-high boots - you're gonna want to get your credit card out.
Check out some of our favourite Rihanna-inspired looks below:
Bomber/Puffer Jackets
Rihanna is renowned for rocking the most oversized puffer jackets out (paired with a killer pair of stilettos, of course), and these Glassons puffer jackets are the next best thing.

Thigh-High Boots
No-one can wear a pair of thigh-highs like Rihanna can - from wearing them on-stage on her World Tour last year, to wearing thigh-highs while accepting her Peter J. Gomes Humanitarian Award last week at Harvard.

Velvet. Everything.
RiRi wore a red velvet dress to celebrate her birthday back in 2015, and velvet has been a fave texture of hers for a while now. Glassons has a range of slip-dresses, bardot tops, and more:

Creeper Sneakers.
The velvet trend continues into shoes with something Rihanna has become known for especially in the past year - her work on creating the most-talked about shoes of last year is quite incredible. Glassons now have velvet creeper sneakers, so you too can channel your inner Rihanna!

Fur Coat
When she's not wearing oversized puffers, she's wearing a luxe fur coat - and this amazing Glassons coat is all our Winter hopes and dreams combined into one.

Shop all the looks below:

Load next