The 1975's Matty Healy on Orlando: "There's just so many divides..."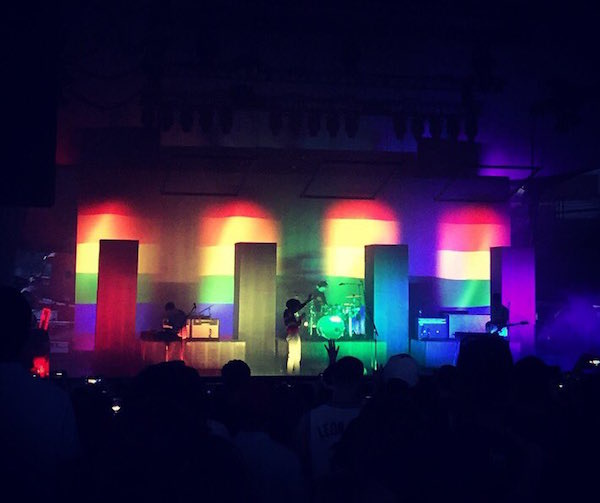 The 1975 frontman Matty Healy addressed the tragic mass shooting at Pulse, a gay nightclub in Orlando, while introducing 'Loving Someone' at their Charlottesville show this week.
Healy said: "In the face of sadness, obviously, in the face of yesterday's fucking bullshit, it's just... everybody's exhausted with that kind of thing, and I don't really know what to say, I don't really know what to think about it. I saw something written down, and I agreed with it: there's just there's so many divides. Right? There's just so many divides at the moment, and there always has been, and there's them, right, there's them, which is people who hate and people who kill other people, and there's us, which is people who don't. And that's the only divide in the world. That's the only divide that really exists. And I think that we're this generation, this generation of young people, we're gonna change the fucking world. You can hear them dying off - 'build a wall!' You know what I mean? They're dying. They're literally dying. So in the face of last night, we've changed our production slightly. This song's called 'Loving Someone'."
Watch Healy's address below...