Splendour In The Grass - 2013 Part X - James Blake.
Splendour In The Grass - 2013 Part X - James Blake.
To many, the first return of James Blake to Splendour In The Grass since his last performance here in 2011, was the most anticipated spot on the entire festival line-up.
The Brit rewarded an eager crowd with a set featuring tracks from his 2013 release 'Overgrown', as well as a fair few from his debut album.
If I am being completely honest, I was a little nervous for this set. To me, Blake's music is best suited to being listened to through decent quality headphones, with the volume turned all the way up. With eyes closed, it is easy to get lost in his hypnotic, almost claustrophobic world.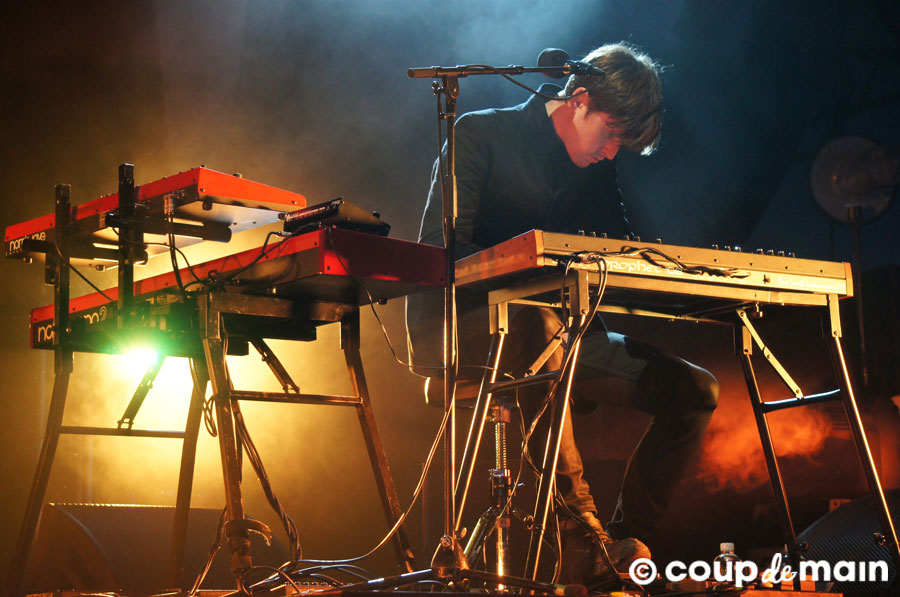 However, Blake, with his experience as a DJ, easily translated to the open space of the Splendour Mix-Up stage. The audience, emerging from a more conventional DJ set beforehand, at first seemed a little hesitant as to how to react to Blake's particular brand of music. This however changed as soon as they were hit with his eardrum-shattering sub-bass.
The main thing that came across as Blake performed is that we were truly in the presence of musical genius. Opening with 'Never Learnt To Share', Blake didn't break a sweat as he masterly weaved layer upon layer of sound, to create a rich musical tapestry, with only the help of a backing drummer and keyboardist.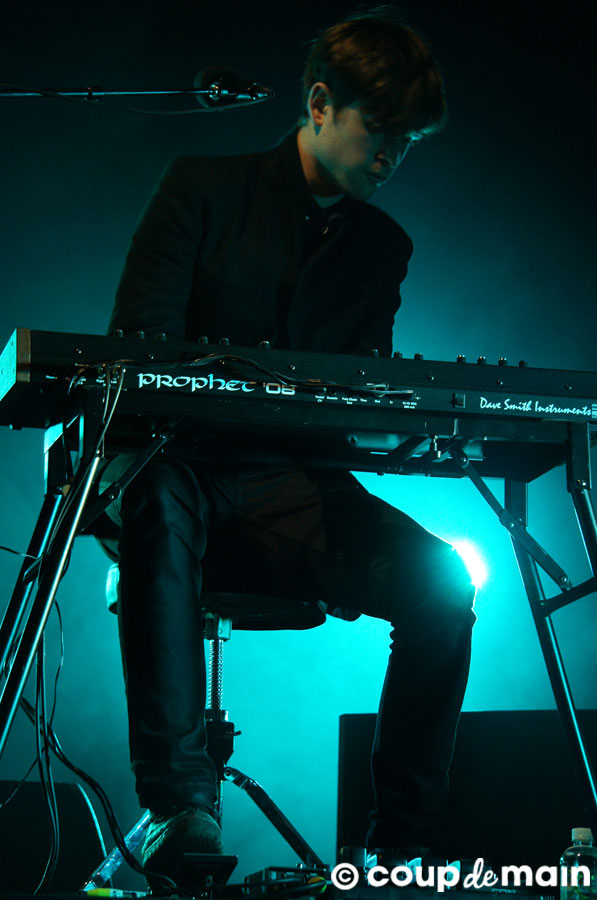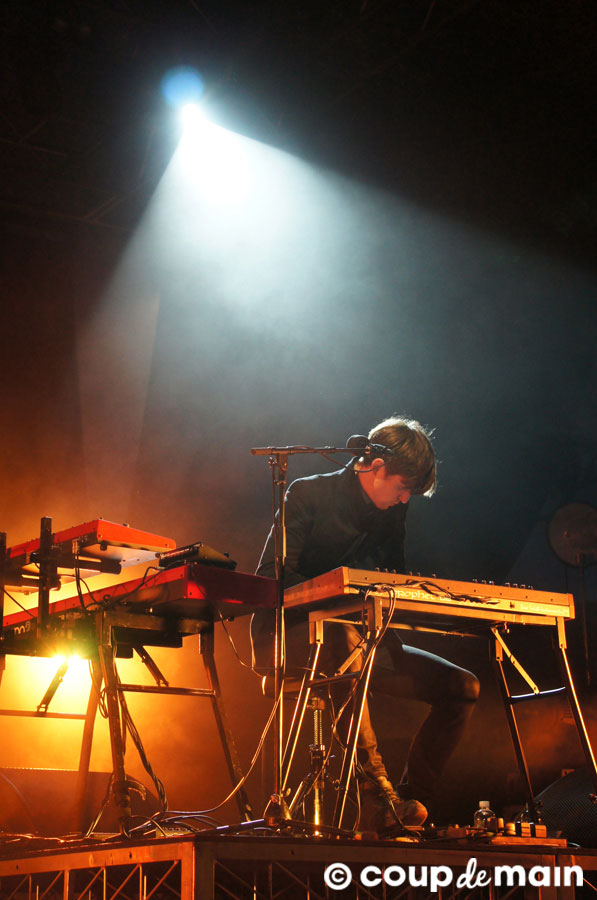 The freshness of Blake's sound is that he has found the perfect balance between two worlds at once, being described as 'Post Dubstep' and 'Neo Soul'. His gentle, melodic vocals in 'I Am Sold' and 'Lindisfarne I and II', served to emphasis the erratic beat of his electronic backing-track.
Blake has often been praised for his minimalistic, deconstructed take on many musical genres, from dubstep, to electronica and R&B. In this he is able to play with silence and tension and in songs like 'Wilhelm Scream', you don't know you are holding your breath until the bass-line finally breaks, sending waves of ecstatic relief through the frenzied crowd.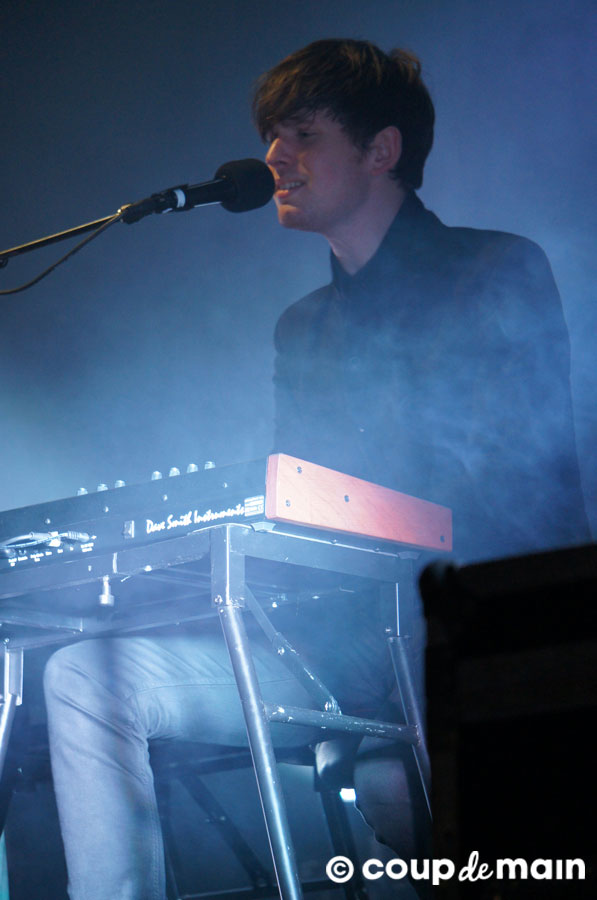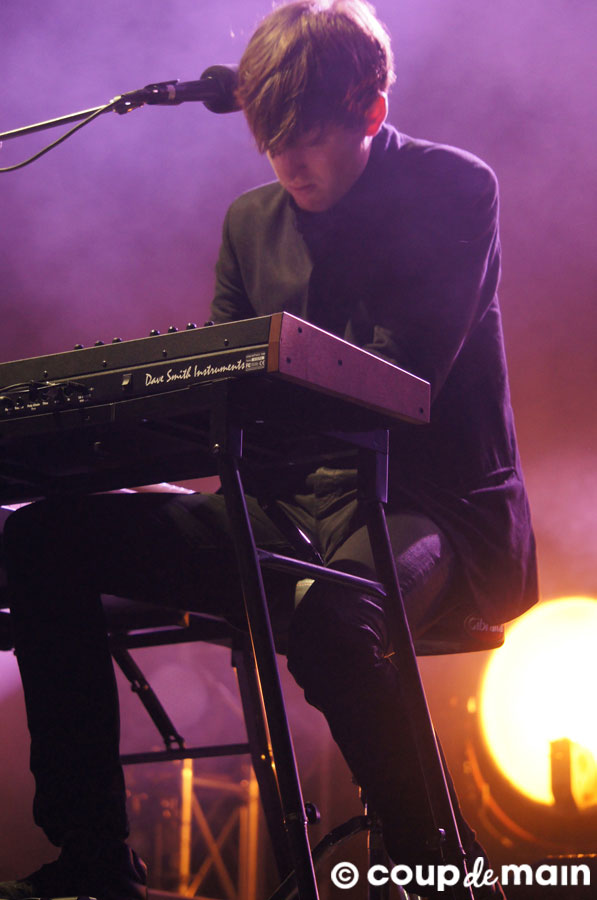 With his black trench coat, hair hanging heavily over his eyes, and wall of keyboards, Blake is a hard man to put your finger on. Further, the ghosting effect projected on to the Splendour screens, added an air of obscurity to the performance, keeping Blake separate from the adoring crowd. This choice kept the focus on his poignant lyrics, especially in the songs from his second, and more open album, 'Overgrown'.
The audience reaction was most enthusiastic for Blake's better-known songs, including his cover of Feist's 'Limit To Your Love', with its tinkling piano and aforementioned sub-bass, as well as 'Retrograde', the first single from his second album.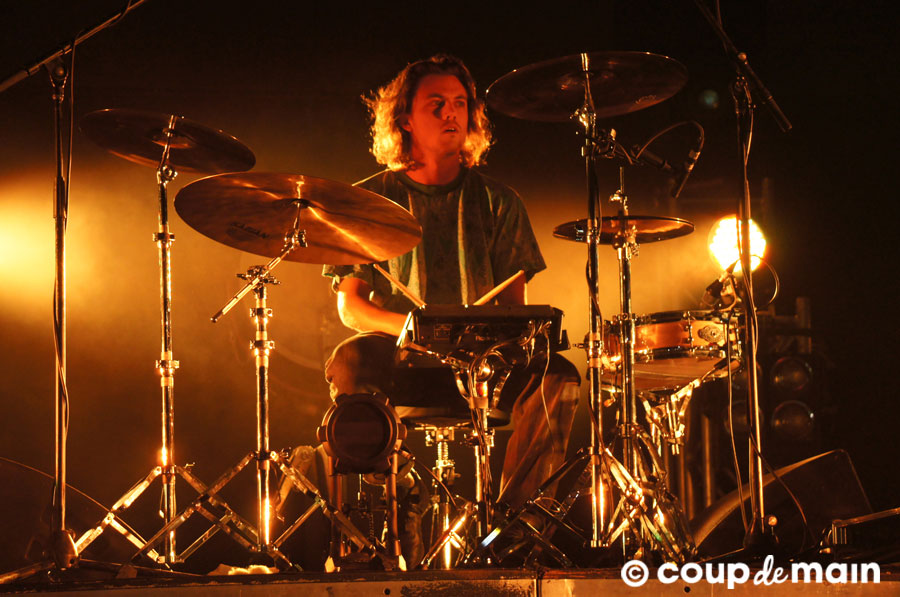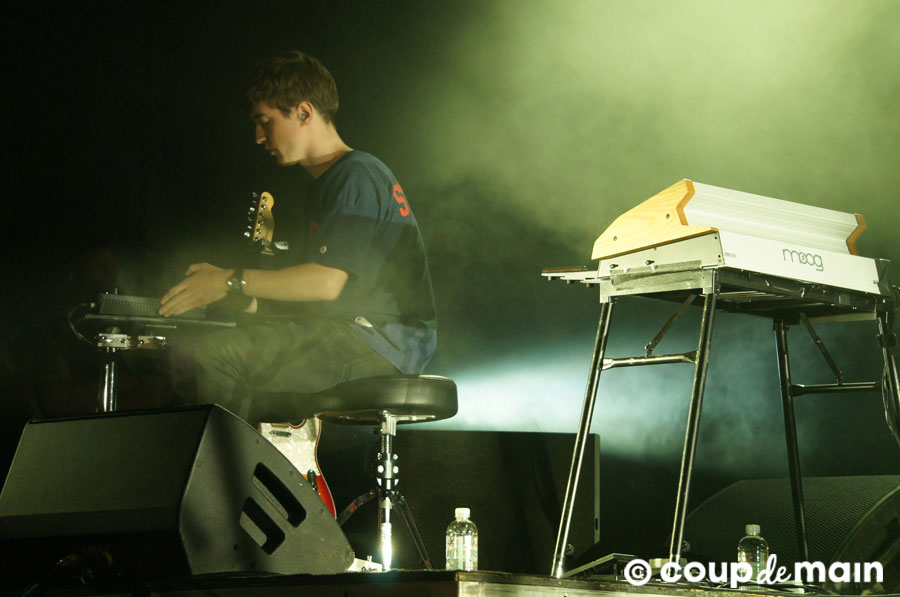 Although I have always seen Blake's music as a personal experience to get lost in, amongst a crowd of thousands this was still a deeply satisfying set.
I left simultaneously brimming with elation while also feeling emotionally drained, and I am sure that as Blake's audience filtered into the night, they experienced similar conflicts of emotion.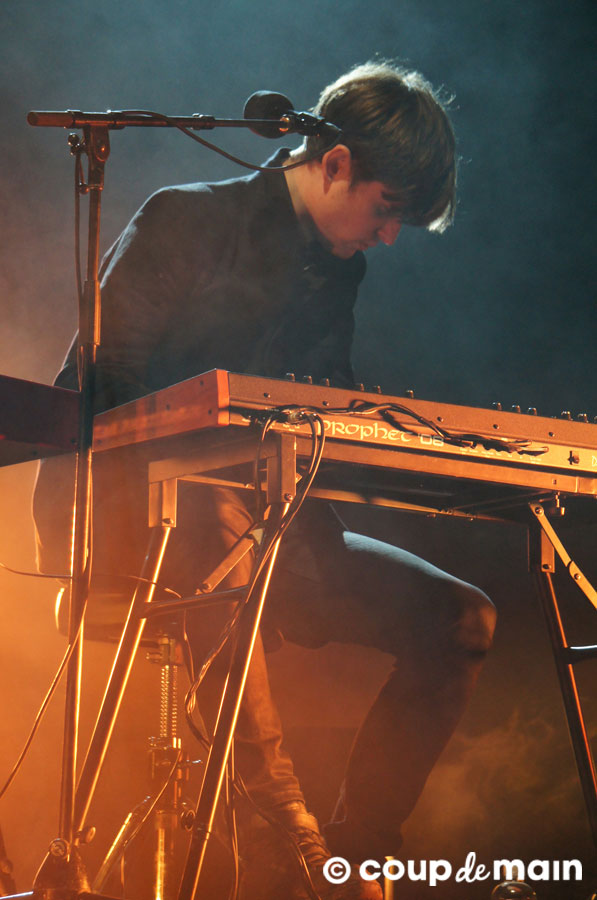 Setlist:
Never Learnt To Share
Life Round Here
To The Last
CMYK
I Am Sold
Lindisfarne I
Lindisfarne II
Limit To Your Love (Feist Cover)
Voyeur
Wilhelm Scream
Retrograde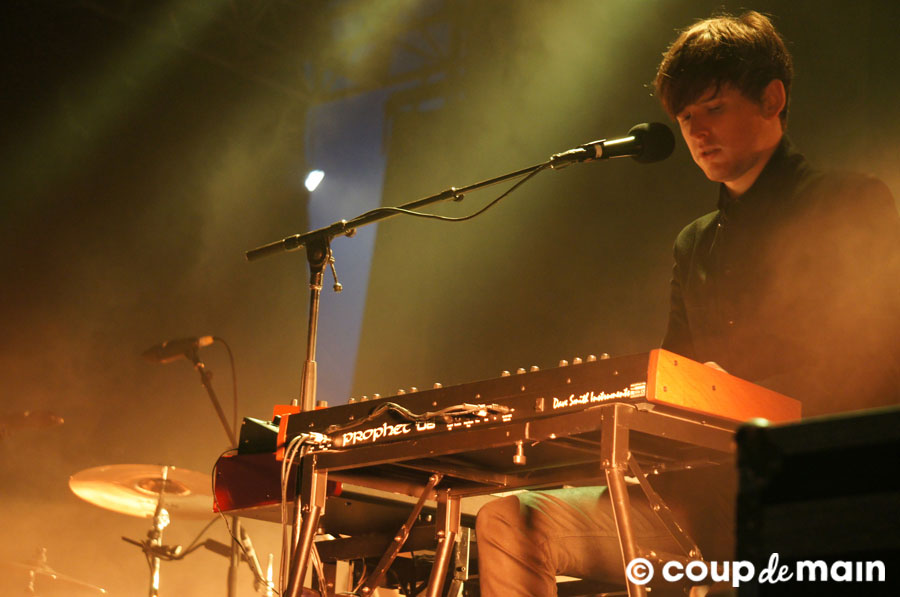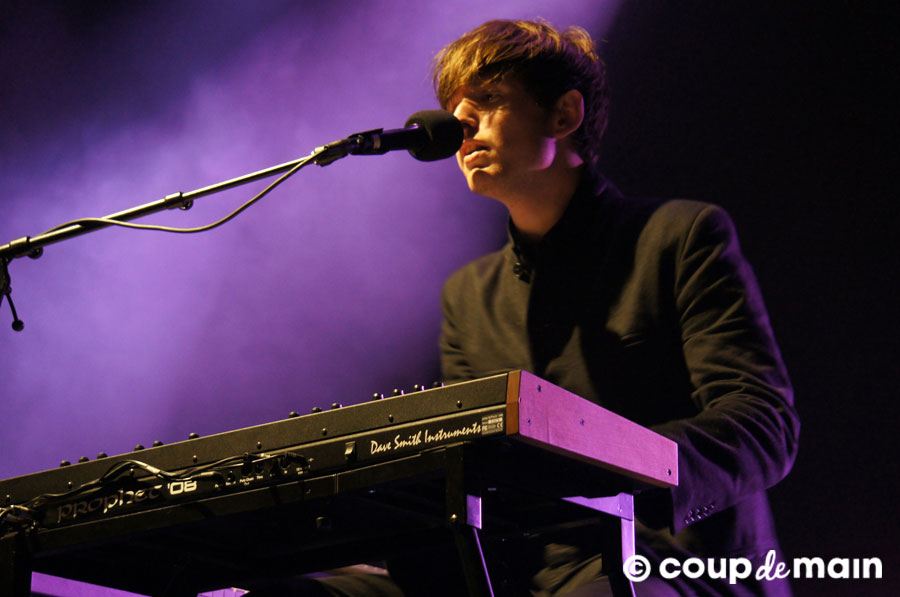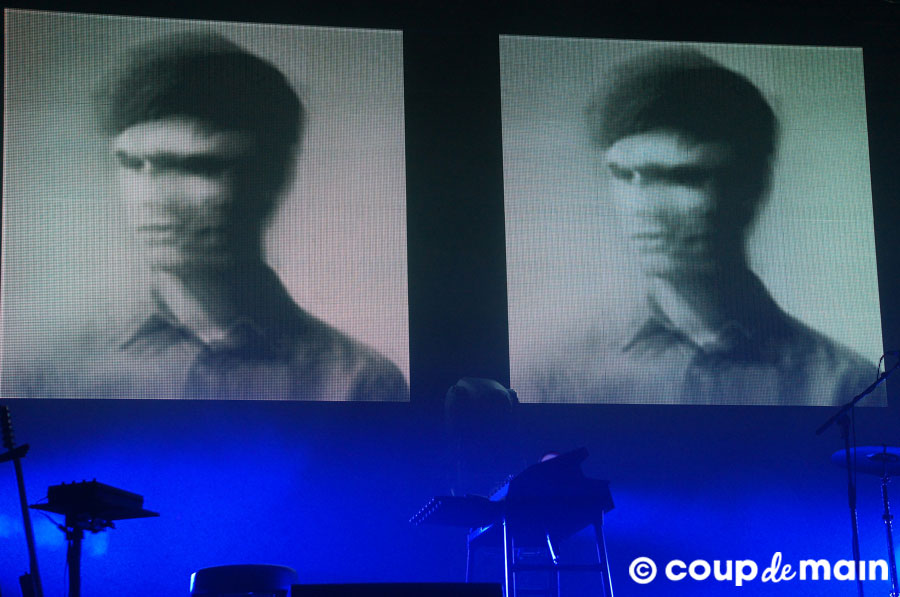 Next: 2013 SPLENDOUR IN THE GRASS Part XI - PASSION PIT - click HERE.
Previous: 2013 SPLENDOUR IN THE GRASS Part IX - ALT-J - click HERE.
Load next