Lorde - Auckland's Vector Arena, September 2013.
Lorde - Auckland's Vector Arena, September 2013.
Being the Holy Grail of music venues within our small country, Vector Arena tends to be reserved for the upmost of musical royalty. Whilst only having been upon the throne for a few months - and in that time gaining two Number One spots on the New Zealand singles chart and a Number Eight [and climbing] spot on the US Billboard Music Chart - Ella Yelich-O'Connor a.k.a Lorde, certainly proved her worth during the iHeartRadio concert in Auckland on Saturday night.
Opening the show with 'Bravado', her identity remained concealed by a white curtain during the first verse - with only a larger than life projection of her silhouette and ethereal vocals confirming her presence. Giant screens depicting images of cathedral stained glass windows enhanced her presentation as a cult-like religious figure, worthy of our appreciation.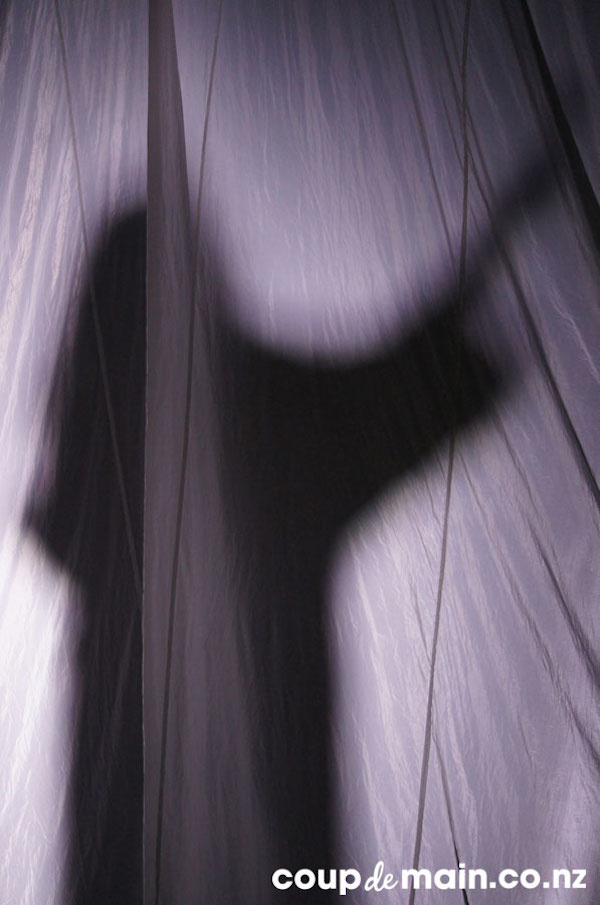 Standing at the head of a triangle formed with her drummer and keyboardist - Jimmy Mac and Ben Barter, respectively - her minimalist performance was reflected by the simplicity of the stage design which boasted little more than alternating projections of smoke bombs, architecture, and the occasional dog. From the outset, the audience were her loyal subjects.
It was obvious she appeared more than comfortable inviting fans into the world of her forthcoming album 'Pure Heroine', due out later this month. Whilst singles 'Royals' and 'Tennis Court' - as well title-track 'The Love Club' from her debut EP - generated infinitely louder cheers and echoed lyrics, 'Biting Down', '400 Lux' and potential next single 'White Teeth Teens', captivated nonetheless. The latter of these also prompted Lorde to reveal that: "I don't have white teeth and I was always really jealous of people who did."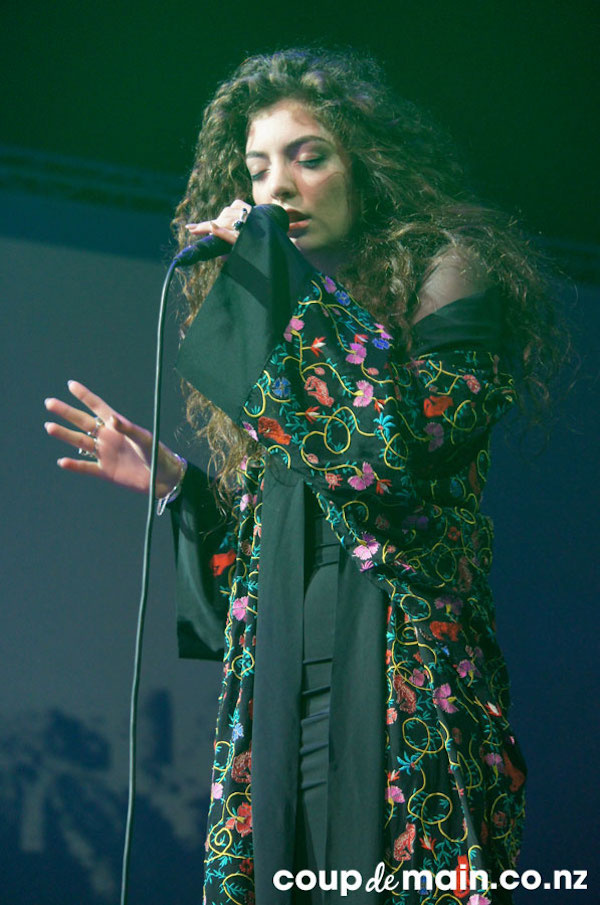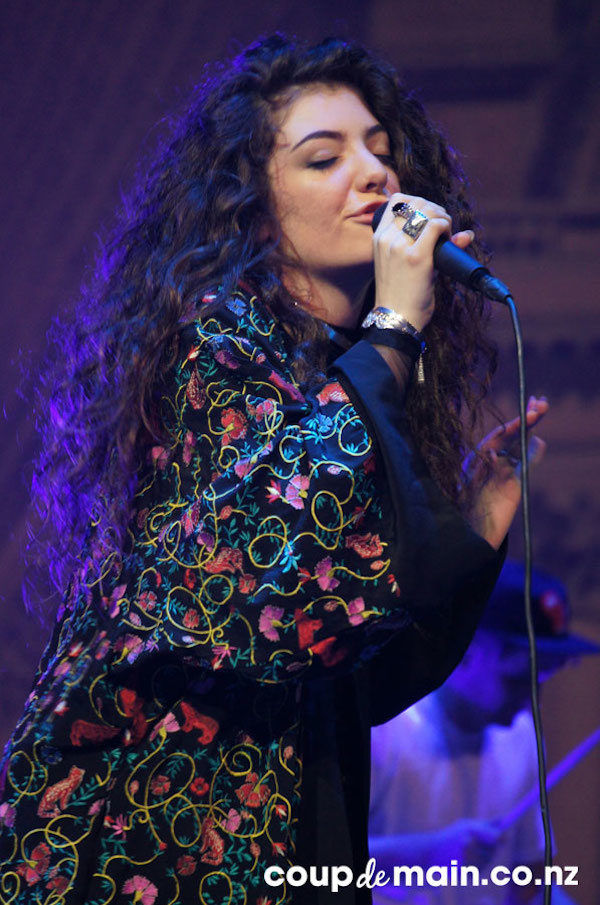 After introducing 'Ribs' as "about getting old and stuff which, you know, stresses me out", Lorde ended the song with a surprising rendition of Kanye West's track, 'Hold My Liquor'. Effortlessly belting out the lyrics "I can't control these bitches, and these bitches they can't control me", rapping is another string added to this girl's bow.
Only every now and then could you catch a glimpse of how humbled the sixteen-year-old was to be headlining her first hometown arena gig for 5000 fans ("It feels good to be here Auckland - this is ridiculous"), before one brisk hair flick would recompose the eerie yet passionate theatrics of it all. Nervous giggles and tentative interactions in between songs were easily forgiven in exchange for the distinctive vocal performance that cemented her position as an artist deserving of all the hype she has been attracting.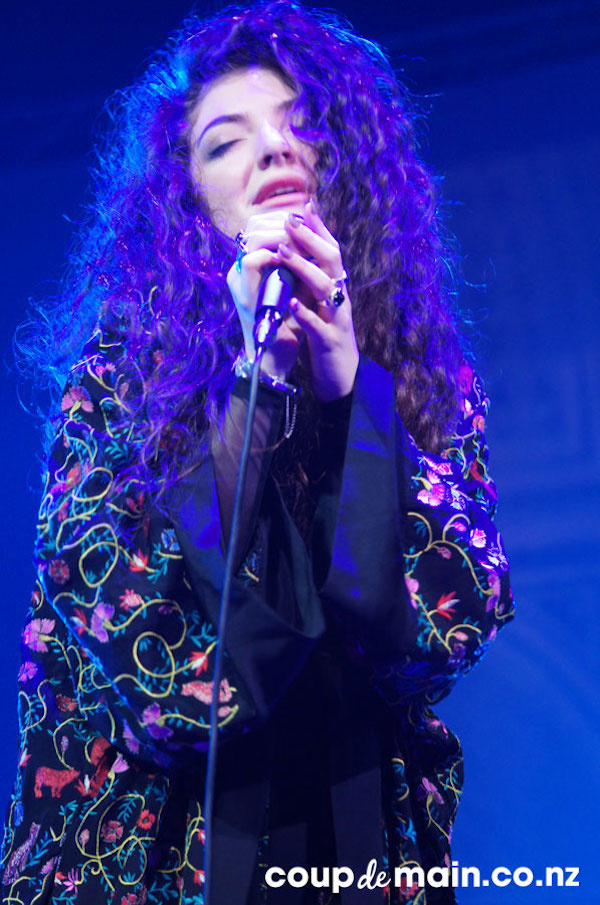 The performance wasn't flawless, but considering that she only started playing live shows earlier this year, it's clearly important to Lorde to perfect her act. She's unmistakably becoming more and more comfortable performing shows to live (and rather large) audiences; which can only be a good thing upon her evolution from solely being recognised as an online presence, to touring all around the world.
Refusing to come on for a "lame" encore that would just require her to sit backstage for a few minutes, she made the audience work to hear 'A World Alone' before casually slipping the mic back into the stand and sauntering offstage; leaving fans to ponder her earlier comment: "I don't know if I want you to be good, but you've been good".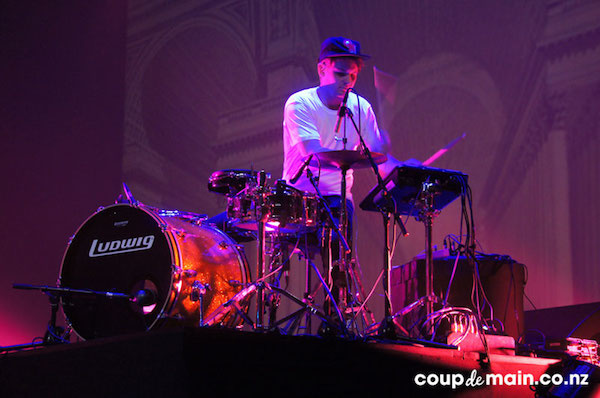 Setlist:
Bravado
Biting Down
Glory And Gore
Tennis Court
Buzzcut Season
Swingin' Party
Still Sane
White Teeth Teens
Ribs / Hold My Liquor [Kanye West cover]
The Love Club
Royals
Team
400 Lux
A World Alone
Click HERE to read our latest interview with Lorde.
Load next