Lorde talks collaborating with Clairo, Phoebe Bridgers & Jack Antonoff.
Lorde talks collaborating with Clairo, Phoebe Bridgers & Jack Antonoff.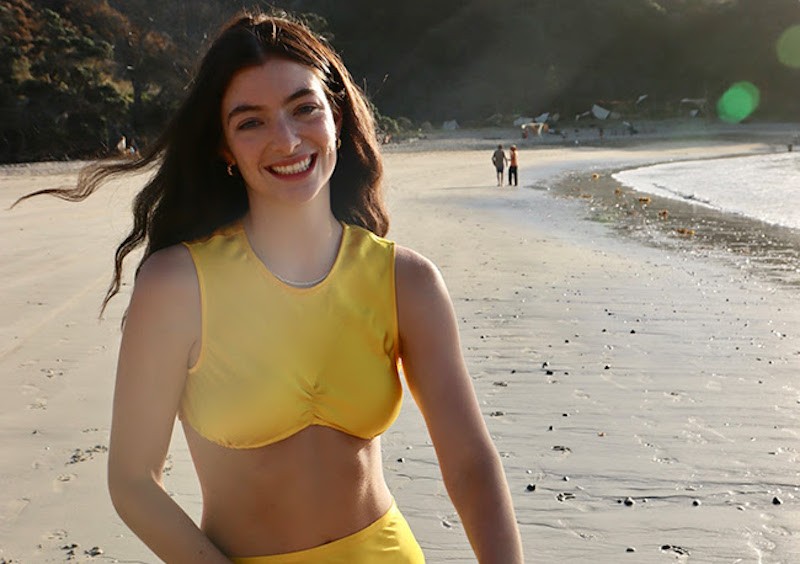 Lorde joined Zane Lowe last week on Apple Music's New Music Daily show to discuss her new song 'Solar Power', as well as collaborating with Jack Antonoff, and having Clairo and Phoebe Bridgers as additional vocalists.
On having other vocalists on one of her songs for the first time: "I love those girls so much. They killed it on the song. I was like, who are my most God-tier female vocalist friends that could be on this. And they both just crushed. It was such a pleasure for me to have them. So talented, so cool, and I've never had any other voices on my songs. This is the first, first time people were singing with me. I just knew it had to be a gang. You know, I've got a couple of amazing male musicians on it as well from New Zealand, James Milne [Lawrence Arabia] and Marlon Williams. And I just, yeah, it was like this record more than any that I've made, isn't just about me, it's my friends and my family and my country. And I knew the sentiments were not just mine alone to deliver. So yeah, it's really everything I hoped it would be in terms of having other people on it. It's fun not to be alone. Finally."
On what it's like to have Jack Antonoff as a collaborator: "Yeah, he's an incredible collaborator. He's down for any idea. And when I came to him about this album, I was like, look, I have this crazy vision. We're going to have all these organic instruments. You're going to play a shitload of guitar and we're going to see what happens. And he was like, 'Cool, okay, sounds good.' And we just had the best time. He just, he's down for whatever, I love that about him."
Watch the interview below...
Load next