2016 NZ International Film Festival Top Picks!
2016 NZ International Film Festival Top Picks!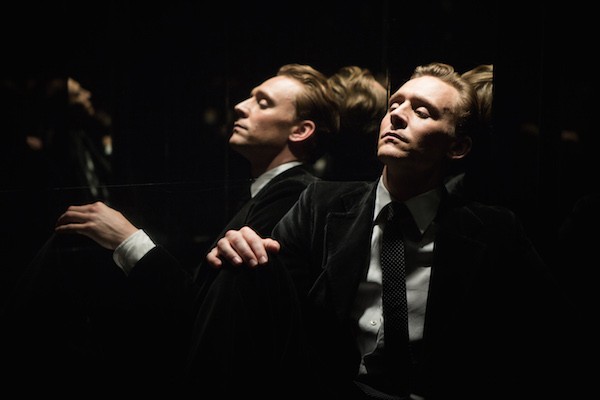 It's that time of year again!
The NZIFF (New Zealand International Film Festival) kicks off in mid-July in Auckland, so to celebrate we've created a handy list of our must-see films from the festival.
Check out our picks for the festival below…
'Paterson'
Starring everyone's favourite 'Girls' cast-member Adam Driver, this Jim Jarmusch film follows the life of a bus driver across a period of eight days, and the routine that his life follows. He's married to Laura (played by Golshifteh Farahani), an aspiring country musician who actually works as a cupcake chef. It's proclaimed to be an "ode to ordinariness," and is one of the Special Presentation offerings of the festival, so is definitely worth adding to the top of your list.
'The Red Turtle'
'The Red Turtle' bears the Studio Ghibli logo, however there's a major marker of difference, in that this film is a co-production film with Wild Bunch. Instead of their usual animation, Michael Dudok De Wit has his debut, and it looks amazing - even Miyazaki himself said: "If one day Studio Ghibli decides to produce an animator from outside the studio, it will be him." You heard it from the genius himself.
'Sunset Song'
Known more for her modelling, Agyness Deyn stars in 'Sunset Song', a coming of age tale set just before the beginning of World War I. The Terence Davies directed film is based on the 1932 novel of the same name, and there's a huge importance of landscape in the film - evidenced not only from the poster, but in the fact that several scenes were shot here in New Zealand, in Canterbury. Terence Davies will be introducing the film prior to each screening, making it a absolute must.
'Personal Shopper'
This French thriller follows a haute couture clothes buyer's life, with a twist - she's living with the spirit of her dead twin brother haunting her. Kristen Stewart is the alive twin, and the film follows her gradual deterioration and struggle in composure. Described as an "unconventional ghost story," 'Personal Shopper' seems set to be a unique and intriguing thriller in this year's selection.
'Captain Fantastic'
"We created a paradise," Viggo Mortensen's character in 'Captain Fantastic' says in the voiceover of the trailer. With his children resembling the lost boys from 'Peter Pan' (but with girls!), the story is the struggle between living freely, and living in modern society. It looks both hilarious and incredibly emotional, and a story set to provoke questions about the 'real world', and how we should all live in it.
'Lovesong'
As the title suggest, 'Lovesong' is a story of friendship and love, between Sarah (played by Riley Keough) and Mindy (played by Jena Malone). The film is said to softly touch on a number of sub-genres including road movies, female friendship films, and more, yet manages to create something entirely unique at the same time.
'Beware The Slenderman'
If you've been around on the Internet before, then chances are you've heard of Slenderman. If not, be prepared. With no trailer released for the documentary thus far, a sense of mystery and intrigue has been surrounding the idea of the Slenderman. It's essentially the story of the world's first internet bogeyman, and the influence of urban legends on real life.
'Green Room'
In one of Anton Yelchin's last roles before his very recent death, this film will have people heading along to it for that very reason, but staying for the thrill that it provides. It's the story of a punk band who see something they shouldn't, turning into a face-off between them and some neo-Nazis, and sounds both brilliant and gruesome at the same time.
'High Rise'
Tom Hiddleston, need I say more? Well, I probably should. Hiddleston is a doctor in the 1960s, and after moving into a luxury apartment, gets drawn into a enigmatic lifestyle. The building's architect is played by none other than Jeremy Irons, and it's a story of social demise and social structures during that time.
'Everybody Wants Some!!'
This is the ultimate feel good film of the film festival's selection for this year. 'Everybody Wants Some!!' is essentially seen as a sequel to 'Boyhood', director Richard Linklater's critically acclaimed film that was 12 years in the making. The film is set in the 1980s in Texas, and chronicles the days leading up the beginning of college. There's sex, drugs, alcohol, and a whole lot of fun - thanks entirely to the great cast, who provide a number of killer one-liners throughout.
The NZIFF dates are as follows:
 
Auckland 14 – 31 July
Wellington 22 July – 7 August
Christchurch 28 July – 14 August
Dunedin 4 – 21 August
For all screening times and more details about the festival, click HERE.
Load next