A Charli XCX new album appreciation post!
A Charli XCX new album appreciation post!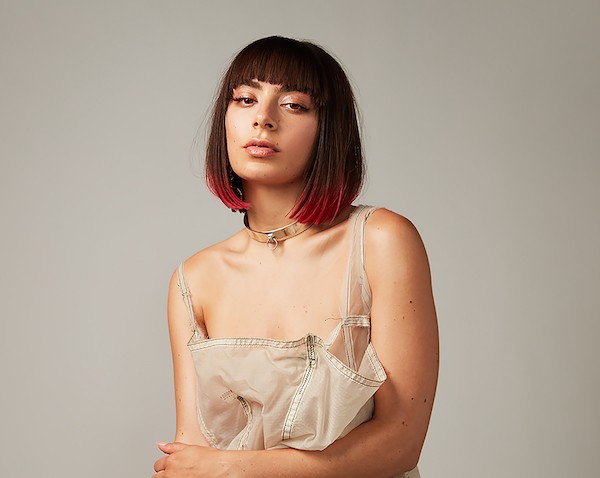 The day is finally here, with Charli XCX blessing us with the release of her third studio album, 'Charli', which features the likes of Troye Sivan, Haim, Clairo, as well as a number of pure Charli songs.
To celebrate this very exciting release day, we've put together five reasons you need to give this album a listen - check them all out below:
#1. One of our favourite songs from the album is 'February 2017', which features both Clairo and Yaeji! About working with the two, Charli said: "Collaborating with Yaeji and Clairo was really fun and unique. We are all very different artists but coming together on this song felt so special and right. Clairo and I made a load of songs together in my studio in LA one afternoon at the beginning of the year. None of them were this song but it was so easy to write with her that the second I came up with this idea separately I sent it over to her and she came back with loads of ideas. We sent over this idea to Yaeji too and she did a really beautiful verse. It sounds so intimate. It's one of the most intimate moments on the album. We shot this artwork in Barcelona. These two women are really kind, talented and brilliant. I enjoy both of their music so much. I'm happy we have this song together."
#2. The album doesn't feature just one Troye Sivan collaboration, but two! '1999' is a nostalgic bop, and the follow-up '2099' is a total futuristic jam - listen to them both:
#3. Enjoy this house tour with Charli, where she showcases her house she's lived in for about four years:
#4. She took to BBC's Radio 1 Live Lounge where she performed a cover of The 1975's 'TOOTIMETOOTIMETOOTIME', as well as a performance of her Christine And The Queens collab 'Gone':
#5. If you've ever wondered what Charli XCX gets up to in a day, Vanity Fair has got you covered with this new video:
Charli XCX's album 'Charli' is out now, as well as album merch bundles including a clear vinyl - click here to purchase.
Watch the 'Gone' music video below…
Load next