Introducing: Carlie Hanson and her 'Junk' EP.
Introducing: Carlie Hanson and her 'Junk' EP.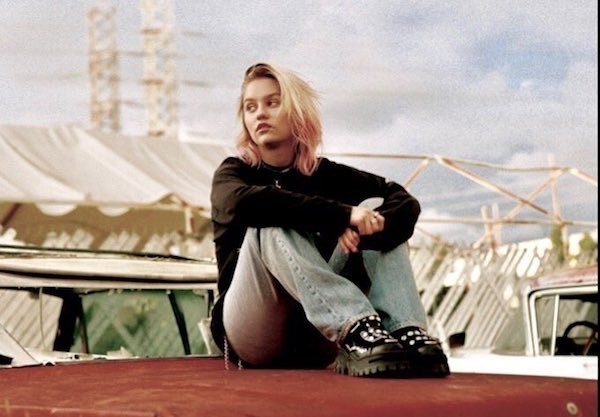 19-year-old Carlie Hanson has just recently released her debut EP 'Junk', a collection of five songs that give insight into the young pop artist's mind. Having performed with Troye Sivan and Charli XCX at the Go West Festival in Los Angeles earlier this month, as well as received praise from the likes of Esquire and Paper Magazine, Hanson is set for great things.
To celebrate the new EP, we've put together some important facts you should know about Hanson - check them out below...
#1. Her song 'Back In My Arms' was featured on Taylor Swift's most recent playlist on Apple Music!
#2. She just released a live session for Vevo Dscvr, performing 'Back In My Arms' and 'WYA' - watch both performances:
#3. About the songwriting process for the songs on the EP, Carlie has said: "These songs mean so much to me and have so much meaning to them, but I didn't want the title of my EP to be something so thought out. I wanted it to be simple. Really each of these songs started out as a quick stupid melody I came up with in the shower, or while I was high, and just threw in my voice memos! Sometimes I'll think of a concept and just quickly jot it down in my notebook."
#4. Demi Lovato also recently shared 'Back In My Arms' on her Instagram story with the following post:
#5. She's playing her first ever show in NZ soon, opening for Lauv's upcoming show this November 20 at Shed 10! Get tickets to the show if you haven't already here.
Carlie Hanson's 'Junk' EP is out now - click here to purchase and watch the 'Numb' music video below…
Load next