Win: a BurgerFuel PBJ Burger.
Win: a BurgerFuel PBJ Burger.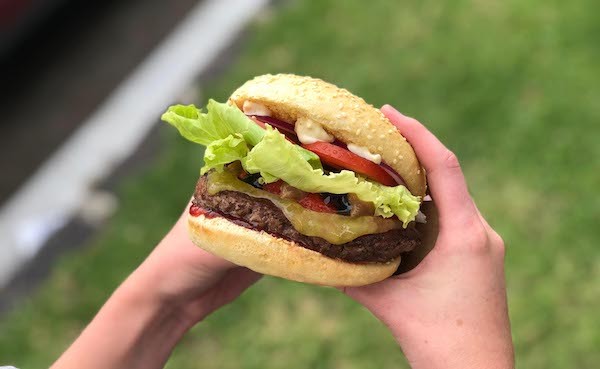 BurgerFuel have just debuted a brand new burger which combines peanut butter and strawberries together in a burger… I know, it sounds intriguing.
About the burger, they say: "We've taken our 100% pure New Zealand grass-fed beef, smashed juicy and then gone PBJ all over it, adding a rich peanut sauce, sweet balsamic strawberries, classic strawberry jam, melted cheddar, fresh salad and our wholesome wholemeal bun. Inspired by old-school lunches, the PBJ is so good you could trade it on the playground, black market style."
To celebrate this new limited-edition burger, we've got your chance to win one! Find out how to win below…
HOW TO ENTER:
1. Follow @coupdemain on Twitter and 'like' Coup De Main on Facebook for all your food updates and news:
twitter.com/coupdemain | facebook.com/coupdemainmag
2. Tell us why you wanna try out the new PBJ burger.
Make sure you're following Coup De Main on Facebook [HERE] and Twitter [HERE] for all the latest updates and competition announcements!
Load next