Seattle Aquarium trains asthmatic otter to use an inhaler.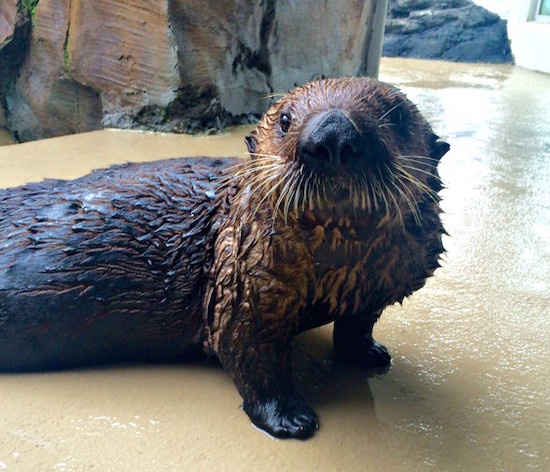 The good humans at the Seattle Aquarium have been helping an adorable one-year-old sea otter called Mishka, after she was diagnosed as asthmatic by their in-house veterinarian.
Mishka is presumably the first ever sea otter to be diagnosed with the disease, which makes it difficult to breathe by causing spaces in the lungs to become narrower than usual, meaning less oxygen is able to enter the lungs.
The staff vet, Dr. Lesanna Lahner, made the diagnosis of asthma based on Mishka's clinical signs of having difficulty breathing, blood-work, radiographs, and listening to her chest just like a human doctor would listen a child's lungs to help diagnose asthma.
Now, the otter pup is now learning to use an inhaler - just like humans do, and receiving the same medication as humans too!
Click HERE to learn more about Mishka and/or watch the videos below...