Here's a baby sloth just living on top of a teddy-bear.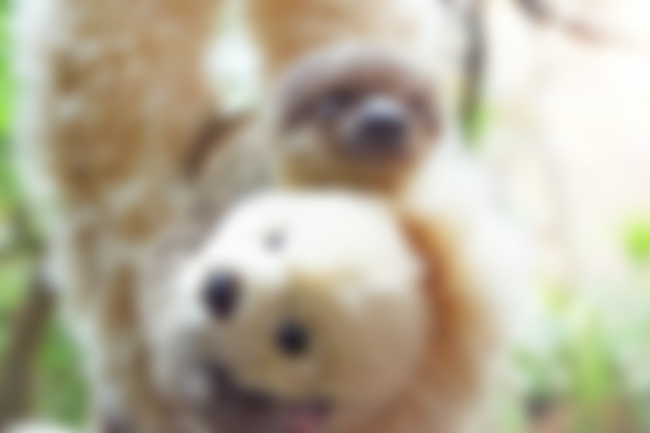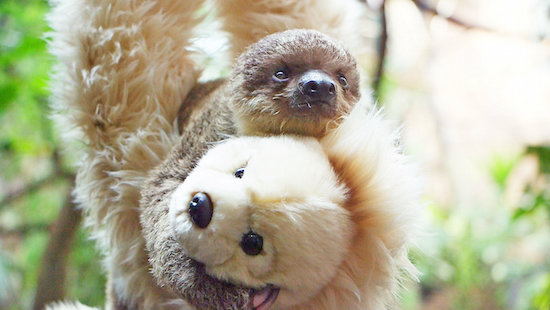 The London Zoo have been taking care of baby sloth Edward Scissorhands since his mother became unable to herself, adapting a teddy bear from their gift shop so that the lil' dude can hang out (literally) and still develop his muscles as he would normally with his Mom.
Zoo keeper Kelly-Anne Kelleher said: "I want the baby to use all of the muscles that he would be using if he was on his mother, so what we've done is we've got some carabiners and attached them to the limbs of the teddy bear. We hang up this teddy sort of about six inches from the ground so that if the baby does slip, he's not going to hurt himself and he is able to climb all the way around the teddy and make himself comfy however he wants to be."
THIS IS ADORABLE!