Review: Arctic Monkeys, Spark Arena - March 2019.
Review: Arctic Monkeys, Spark Arena - March 2019.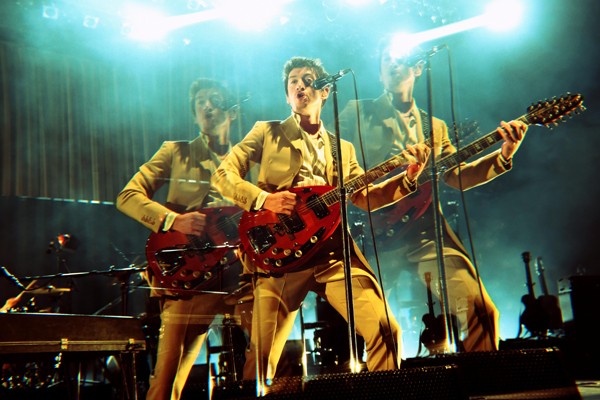 The last time we reviewed an Arctic Monkeys show in New Zealand, we made the comment that "we didn't want to have to wait another five years until we got to see them again" - and though it has been five years since that show, their return to Spark Arena last night saw them bring a whole new show, a number of new songs, along with the classic Arctic Monkeys mosh that is so known and beloved in New Zealand.
Opening for the band was Los Angeles based Mini Mansions, whose short yet energetic set showcased their psychedelic-infused and catchy songs, as well as gave a taster of what to expect from the band's upcoming new album, 'Guy Walks Into A Bar…' with new single, 'Gummy Bear'. Closing out with older cut 'Mirror Mountain', the band were joined by Arctic Monkeys' Matt Helders for an epic double-drummed final song.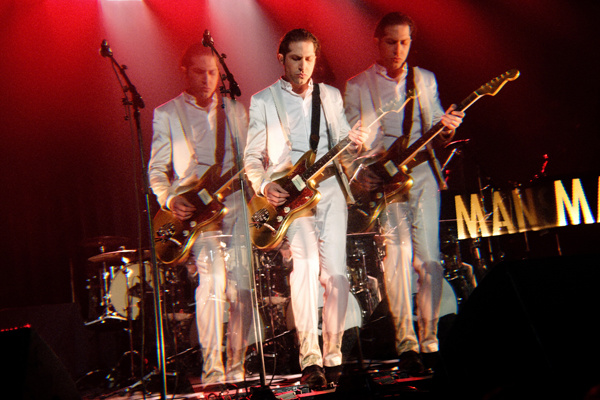 "It's nice to see you tonight," AM frontman Alex Turner said in his signature British drawl, after opening with 'AM' hit 'Do I Wanna Know?' which instantly sent the mostly sold-out audience into a craze - which continued through 'Brianstorm', 'Snap Out Of It', and 'Don't Sit Down 'Cause I've Moved Your Chair'.
It was five songs into the set before the band delved into their latest material - the highly divisive album of last year 'Tranquility Base Hotel & Casino' has been debatable amongst fans, but the more lounge-y songs 'One Point Perspective' showcased Turner's songwriting abilities and crooning voice more than ever before (plus some excellent mock-swimming during, "I swim with the economists").
Fans of the band's older material were treated to the likes of 'Teddy Picker' and 'Dancing Shoes', before a rare rendition of 'Fireside' saw Turner pick up an acoustic guitar for the song.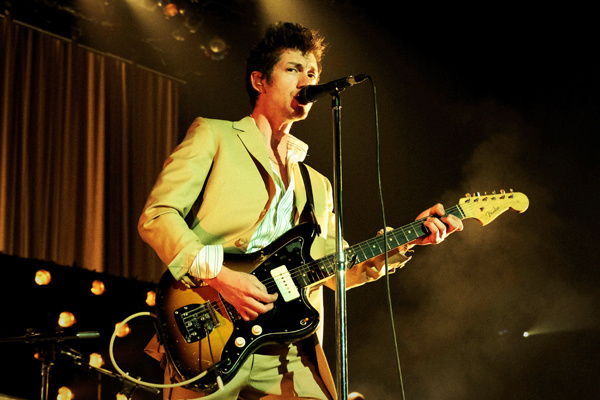 Fan-favourite '505' ended with the extended outro, 'Jam Of Boston', before slowing things down again for the title-track, 'Tranquility Base Hotel & Casino', which alternated between bright purple, green, and red lighting up the stage.
A three-song encore treated the audience to 'Star Treatment' in which Turner muses, "I just wanted to be one of The Strokes," which saw a lit-up golden dice rotate on the corner of the stage, before the audience went back into a sing-a-long frenzy for the final two songs, 'Why'd You Only Call Me When You're High?' and 'R U Mine?'
The band left the stage for the final time, but not before Turner thanked everyone once again - "What a beautiful crowd you've been Auckland!" - and again promised to see us next time. Let's see if it's another five years before that happens, as in what appears to be a tradition for the band.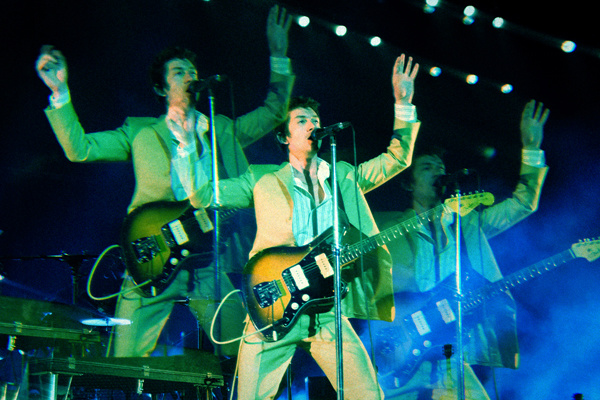 Set-List:
Do I Wanna Know?
Brianstorm
Snap Out of It
Don't Sit Down 'Cause I've Moved Your Chair
One Point Perspective
I Bet You Look Good On The Dancefloor
Library Pictures
Arabella
Science Fiction
Teddy Picker
Dancing Shoes
Fireside
Cornerstone
505
Tranquility Base Hotel + Casino
Crying Lightning
Pretty Visitors
Four Out of Five
Encore:
Star Treatment
Why'd You Only Call Me When You're High?
R U Mine?
Load next