Calpurnia release new song 'Cell'.
Calpurnia release new song 'Cell'.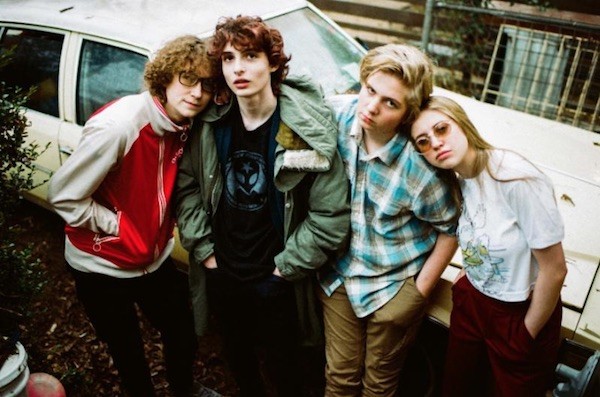 Calpurnia are back with their first single of the year, 'Cell' - and an accompanying fresh music video. Produced by Cadien Lake of Twin Peaks, 'Cell' is an upbeat indie-rock anthem. "I know your brains are stuck together with glue," croons frontman Finn Wolfhard, and the band sing and dance in the intimate, low-fi music video directed by Pooneh Ghana where we see them perform live and muck around behind the scenes, as friends do.
About the video, guitarist Ayla Tesler-Mabe says: "While on our first ever official American tour, we had the pleasure of being joined by the incredible Pooneh Ghana for our last two shows in Austin and Houston. She is easily one of the most prolific and talented photographers (and videographers!) on the music scene right now, and so we left it to her to capture the joy and adventure of packing all your bandmates into a single van and hitting the road. This video is set to our newest single, Cell, and we sincerely hope that this video makes you at least a bit as happy as we are in this footage."
And about the song, Wolfhard says: "This song is about being taken advantage of in anyway. It was amazing working with Cadien and Andrew again and I'm really excited for everyone to hear it!"
Check out the song and video below:
Load next