Holly Humberstone announces debut album 'Paint My Bedroom Black' + releases new singles 'Antichrist' and 'Room Service'.
Holly Humberstone announces debut album 'Paint My Bedroom Black' + releases new singles 'Antichrist' and 'Room Service'.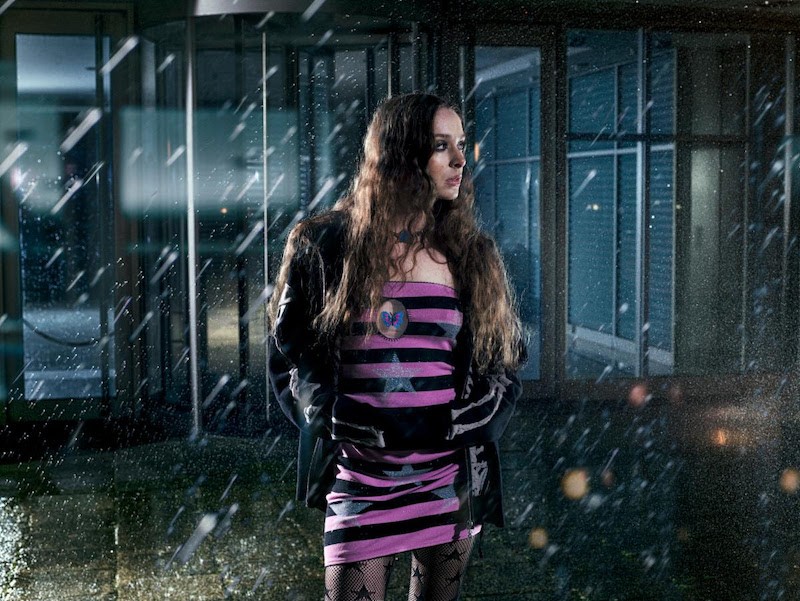 Holly Humberstone has announced her debut album 'Paint My Bedroom Black' (arriving October 13th, 2023) and shared two double A-Side singles, 'Antichrist' and 'Room Service'.
"I feel like two different people half the time," Humberstone says. "I love everything I've released, but the biggest challenge is always to make something I feel I haven't done before, that reflects new parts of me."
"This album is an exploration of the two sides of myself that coexist. One side, the introvert who wants to board the windows up and shut the world out, writing about wanting to escape my surroundings and the confusion of life on the road last year. The other side of me, the extrovert, writing about a budding relationship, deep connections and love. I spent most of last year on the road, and although I kept busy and enjoyed touring for the most part, I found myself retreating back to empty hotel rooms in foreign cities every night while watching my life at home carry on without me through my phone screen. Late at night, I felt the panic of being left behind the most. Yearning for home, I never felt like I was totally present wherever I was in the world. It all felt like some weird dream; like a fake existence that I was alone in. The only way I knew to find clarity was to write."
About 'Room Service' and 'Antichrist', Humberstone adds: "I wrote 'Room Service' a little while ago when I'd just started touring full time. I was finding myself constantly stressed out and although I was having fun, I was really missing home and my friends. There was this swelling feeling that I was growing apart from that world that I was missing so badly, and I just didn't want to be forgotten. AlI I wanted to do was to get a hotel room with my best friend, lock the world out and do stupid stuff like order room service. To me, this song is a simple love song to the people I care about the most, and the seemingly basic experiences you share together that can so often be taken for granted. 'Antichrist', on the other hand, is about a break up I went through a couple of years ago. I genuinely cared about this person and wanted so badly to make it work, but I knew something wasn't right; that my heart wasn't fully in it. At the time I wrote the song, I remember feeling like I was constantly letting those around me down. Like I was falling short of being there for anyone I cared about. I basically felt like the worst person in the world; like the Antichrist. I really felt that I was toxic to be around, and the guilt and self-loathing that came with that manifested itself in this song."
Album tracklist:
Paint My Bedroom Black
Into Your Room
Cocoon
Kissing In Swimming Pools
Ghost Me
Antichrist
Lauren
Baby Blues
Flatlining
Elvis Impersonators
Girl
Room Service
Watch the 'Antichrist' video below...
Load next