Coup De Main x NZ On Air | Echo Children
Coup De Main x NZ On Air | Echo Children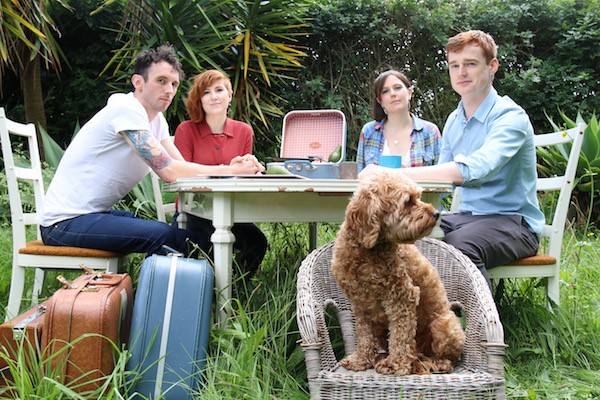 With a sound reminiscent of Fleetwood Mac and Ryan Adams, Echo Children are a unique New Zealand group - comprised of four members from all over the globe. Oliver Young (from Scotland), Amanda Larsson (from Sweden), Daniel Armstrong (from the UK), and Niamh O'Flynn (from Canada) met one another in New Zealand, and have since honed their folky inspired tunes into a distinctive sound.
We spoke to the band about their brand new EP 'This Was Our Fault', their songwriting process, and more…
COUP DE MAIN: 'This Was Our Fault' is a rad EP - several of the songs have references to nature, or the outdoors in their titles. Do you find yourself taking inspiration from nature when it comes to music?
DAN ARMSTRONG: Not so much the outdoors, but for me, without sounding like a pretentious hippy, I take inspiration from my surroundings and circumstances. I wouldn't say nature develops what or how I write, but aspects of what might affect it do.
COUP DE MAIN: What do you think is the strongest human emotion?
NIAMH O'FLYNN: Hanger.
CDM: You guys come from all over the world - has the diversity in each of your origin's influenced your sound?
OLIVER: I think it must have. We approach the songs by just adding whatever parts come naturally to each of us. And somehow it has all come out sounding pretty cohesive. We're lucky to all have similar sensibilities even if we've come from different corners of the world.
CDM: How does your songwriting process work?
AMANDA LARSSON: It always starts with Dan or Ollie writing a song on guitar and then bringing it to the band. Sometimes it ends in us layering up some neat harmonies, guitar-leads and percussion. Other times it ends up with Niamh and me adding meowing cat sounds over the top. That's when Dan leaves the room and pretends he never wrote the song in the first place.
CDM: What's your favourite song that you've written thus far?
AMANDA: I love 'Stick Around'. It builds from this super quiet first verse with beautiful harmonies and gentle guitars into a loud droning almost discordant chorus at the end.
OLIVER: For me probably 'Forest Fires'. We had early versions that sounded really country. But when we stripped it back and added some really reverby guitar I suddenly had a bit of a realisation of, "Wow, this is what we can sound like as a band."
NIAMH: My faves are 'Bones Are Cold', and Ollie's new one called 'Dust Bowl'.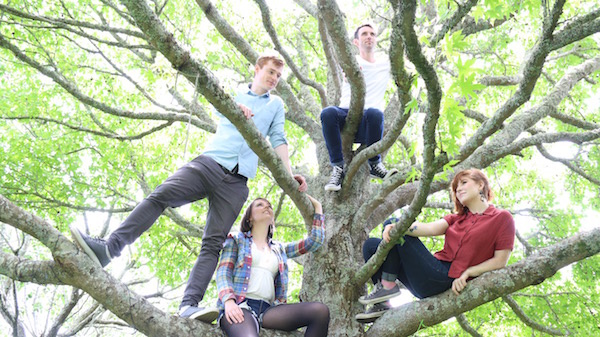 CDM: Our column is all about NZ music - so what other NZ music are you currently listening to?
NIAMH: Nadia Reid.
OLIVER: Snap, I listened to her new album twice today. It's been getting stunning reviews and they're all true.
AMANDA: I'm a massive fan of Ha The Unclear. They were the first band I heard live in New Zealand and I've been into them ever since. They also seem like pretty nice dudes.
DAN: I really like Marlon Williams, he sounds like Roy Orbison - love his melodies.
YOU WILL LIKE OUR MUSIC, IF YOU LIKE... Angel Olsen, Fleet Foxes, Warpaint, Fleetwood Mac and the soundtrack to 'Donnie Darko'.
IF YOU ONLY LISTEN TO ONE OF OUR SONGS, YOU SHOULD LISTEN TO... 'Stick Around'.
MY TOP FIVE MUSICAL CRUSHES ARE...
AMANDA: Eddie Vedder (Pearl Jam), Lera Lynn, Mikael Åkerfeldt (Opeth), Jenny Lee Lindberg (Warpaint).
NIAMH: Ryan Adams x3, Tash Sultana x2.
DAN: The Jackson Five.
YOU KNOW YOU'VE MADE IT WHEN...You're on 'South Park'.
CDM: If you were to curate your own music festival, who would you want to play and what would the festival be called?
NIAMH: Ryan Adams (x10), Beyoncé, Anika Moa, Tegan and Sara, Tash Sultana. The Feels Fest.
DAN: Bruce Springsteen, Radiohead, Tom Waits, Ryan Adams - it would be called Bruce Springsteen Plus Guests Fest.
OLIVER: The Echo Ohs, Echo Children and Astro Children: Camp Confusion.
CDM: What's the most despicable thing you've ever done?
AMANDA: I once shouted 'F*** YOU, BOB DYLAN' at a Bob Dylan concert. I didn't realize it was his last song, so felt pretty bad afterwards. It was just the way he played all my favourite protest songs in this hopped-up, unemotional, country-rock style that made me lose it. I feel pretty guilty about it now.
NIAMH: Probably leaving food in the bed.
DAN: Watched the first 15 minutes of 'La La Land'.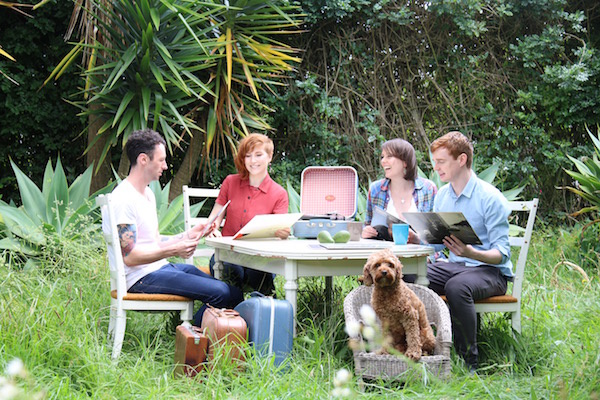 CDM: If you could pick any five people (living or dead) to be in your entourage, who would you choose?
NIAMH: Ryan Adams, Bernie Sanders, Chimamanda Ngozi Adichie, Taika Waititi, and Beyoncé (assuming Dan, Amanda and Oli are all too busy).
DAN: Bruce Springsteen, Jon Stewart, Malala Yousafzai, Zlatan Ibrahimović, Melania Trump (she must have some stories).
CDM: Who is your most famous fan?
OLIVER: The American author Richard M. Brock is a fan. He sent me an e-mail saying that my name came to him in a dream and then he Googled me and loved the music. Pretty random. He writes books around the history of the blues in the Deep South. He said I might make a wonderfully tragic character in one of his books. I'm not sure what to make of that.
NIAMH: Sport-lifting Women NZ started following us on Instagram.
CDM: Do you believe in magic?
DAN: No.
NIAMH: My invitation to Hogwarts must have been lost in the mail, I belong there!
CDM: What is your spirit animal?
OLIVER: I wrote the song 'Night Owls', and then two weeks later a morepork started living in the tree outside my window. It's the truth. You don't pick your spirit animal, it picks you.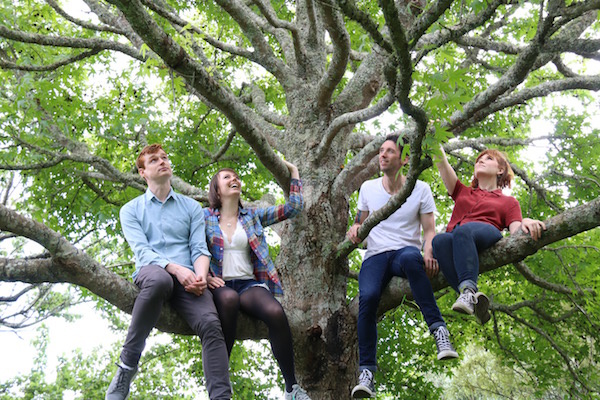 CDM: How long could you go without talking?
NIAMH: I can't.
OLIVER: I have two versions of myself. Ollie and Chatty Ollie. Normal Ollie never needs to speak. Chatty Ollie drinks shots of fireball, hangs around quiet acoustic gigs and doesn't shut up.
CDM: If you could steal one thing without consequence what would it be?
AMANDA: Grace Slick's voice in the song 'Somebody To Love'.
DAN: My sunshine.
Have you ever written a love letter?
NIAMH: Of course.
AMANDA: I get told off for not being romantic enough.
CDM: What is your first proper memory, ever?
NIAMH: Falling down the stairs wearing my Mom's high heels.
CDM: If you were a country, what would be your national anthem?
AMANDA: 'When The Ship Comes In' by Bob Dylan.
Have you ever had an out-of-body experience? If so, tell us about it.
OLIVER: I sleep-walk. Does that count? Once I woke up and my room had been tidied by Sleep-Walking Ollie.
CDM: Stretch your right arm out as far as you can reach, what can you touch?
AMANDA: A glass jar with a block of ice in it that's used for soothing knee injuries.
OLIVER: My guitar, a travel-towel, some headphones and a shoe-horn.
NIAMH: My dog.
DAN: My left arm.
Listen to an acoustic performance of 'Diamonds & Rough' below…
Load next