Introducing: RIIKI + her 'High Heights' music video.
Introducing: RIIKI + her 'High Heights' music video.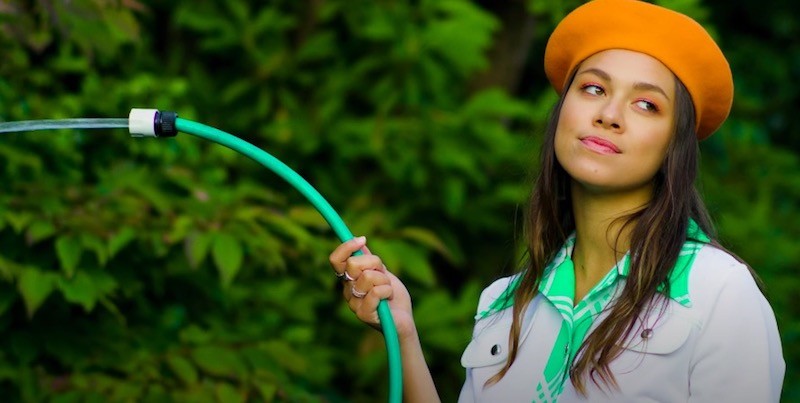 Rising Wellington artist RIIKI has just shared a new music video for her summery bop 'High Heights' - her second ever release as an artist. The song tackles "not letting people discourage or belittle you," and the accompanying video sees RIIKI embracing her own power, while styled like a 70s retro dream.
She told us about the video: "I knew from the get-go that I wanted the video to visually reflect the vibrancy and tone of the song, whilst also give some sort of honest representation of myself and the carefree meaning of the track. The song is about not letting people discourage or belittle you, so in the visual, I wanted to play a character that showed what this looks like. I worked super closely with Ezra Simons who directed the video and Gussie Larkin (stylist/art direction) to establish this kind of playful 'cool gal' world where I'm very much in my own care-free 'whatever' bubble, bopping around feeling like a boss (hahaha). Stylistically we were inspired by retro 70's aesthetics and colours to enhance the mood of the track."
About her plans for this year, she shares: "I have been working on new music to release very soonnnnn and will be working towards my first bigger scaled project which will hopefully involve as many creative components as I can squish in!  I'm currently on my second release ever, so this year for me is about creating a decent catalogue of music and showcasing that. I am desperado to play shows galore too, but when the world is in safe hands to do so."
And about the importance of visuals, she shared: "It is another creative outlet to shape a bigger body of work and articulate my ideas further. I've always been quite a visual person and truly believe that a visual can kind of warp the way you hear a song and the way you feel about that song. Sometimes a visual makes me love a song a gazillion times more. With this visual, I hope viewers can 'see' the feeling that they hear when they listen to the song."
Watch the 'High Heights' music video below...
Load next