Interview: Niall Horan on his upcoming NZ show, recording live, and honesty in writing 'Flicker'.
Interview: Niall Horan on his upcoming NZ show, recording live, and honesty in writing 'Flicker'.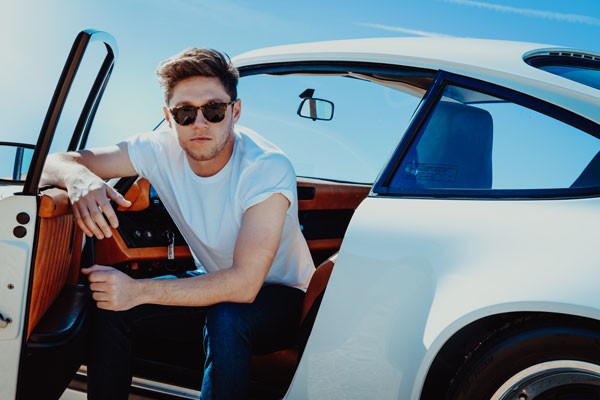 Niall Horan has just woken up in Oslo, Norway, in the middle of a sold-out European Arena tour, but can't contain his enthusiasm, telling me how he can't wait to return to New Zealand to perform what will be his first ever solo show in our country.
Armed with his 2017 debut album 'Flicker' (a Fleetwood Mac/The Eagles inspired record which showcases both Horan's musicianship and lyrical writing abilities), and covers varying from Bruce Springsteen, Camila Cabello, and of course One Direction (he normally plays 'Fool's Gold' live FYI), New Zealand fans are in for a treat this June.
Between talking about his upcoming return and his love for Dan Carter, we spoke with Niall about the importance of being yourself, what inspires his songwriting, and more…
COUP DE MAIN: We're so excited about your upcoming show this June - are you looking forward to bringing the Flicker World Tour down to New Zealand?
NIALL HORAN: 100%! 2013 was the last time we were in New Zealand, so I'm looking forward to getting back. It's a country I really enjoyed the last time that I was there, and obviously, it kind of reminds me of Ireland in a way, where it's such a small country but it has so much power around the world in terms of culture and stuff like that. So yeah, I'm really looking forward to it.
CDM: Last time we talked to you in London in 2015, you incorrectly predicted that the final of the Rugby World Cup would be New Zealand vs. Ireland. Was it nice catching up with Dan Carter in Paris recently?
NIALL: Yeah, I did! We got that World Cup very badly wrong, but I think we might be in a better position [now]. I'm going to predict that the final this time will be New Zealand and Ireland, and I think I might be right this time. But yeah, it was great, it was good to see Dan. I think he had the evening free in Paris but he had a game at the weekend so we didn't get a beer in or anything like that, and I was leaving, but yeah he's a top man. Love Dan Carter - one of the best of all time in terms of rugby players, and obviously he's like a god down in NZ. A great guy! And top man! It was great to see him and Honor [Carter], they're two lovely people.
CDM: You've said that most of 'Flicker' was recorded live and that it was really important to you to do that, and it really comes through on the album. Did it add a layer of difficulty though, recording that way? Obviously normally people record every instrument alone to make it sound perfect.
NIALL: It definitely takes longer, there's no doubt about that, but I prefer it that way. I'd rather it sound as live as you can get it without it sounding like it's a gig. It was very important to me to do that, and the band who played on it were phenomenal and it was just really cool. It was like playing at a gig but just recording it into the computer or whatever and onto an unbelievable desk. It was just a really interesting experience and something that I'd never done before and something that probably doesn't happen a lot in music anymore, but, it should happen. It's great and it's a really cool thing to be able to do.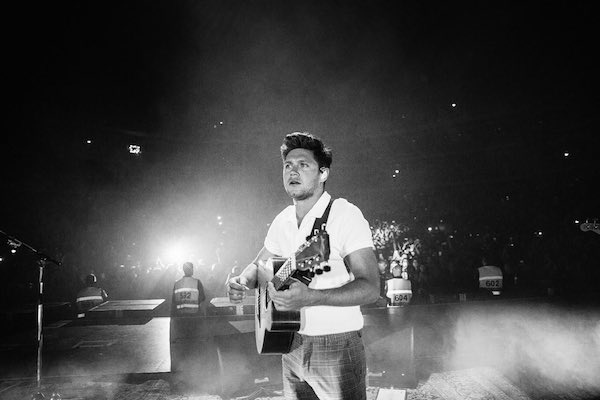 CDM: I think 'Since We're Alone' is my favourite song on 'Flicker'. It has such a beautiful sentiment to it, especially the lines: "Why would you wanna play someone else / I love you best when you're just yourself." Do you think it's an important message to share in a day and age where so often people feel like they need to hide who they are underneath a veil of social media?
NIALL: 110%! That was probably a third of the reason why I wrote a line like that. Yeah I've had it in relationships where they're fine with me and then they go and are around other people and were a completely different person, which I found very strange. But yeah, there are people doing that under the veil of social media as you say, and feel like they have to make friends and be someone else, which should definitely not be the thing. You have to be yourself 100% of the time.
CDM: In 'Fire Away' and 'Mirrors', you refer to a "fake smile" and a character hiding behind a face nobody knows. What draws you to these kinds of ideas for songwriting?
NIALL: A lot of it was personal experience, especially in 'Fire Away'. And in 'Mirrors' it was kind of like what we were talking about, having to try and make friends and not being happy within yourself. It wasn't a personal experience of mine, it was something that I'd made up, but I know it resonates to a lot of young girls out there and just people in general that are struggling with that kind of thing - you go back to your room, and you're hiding yourself from the world because you don't want them to see the real you, which again, shouldn't be the case. It was just a line that came to me, and in my head it's a very picture-driven song. You can literally picture everything that's being said and you can visualise exactly what's going on. Like in the opening verse there's a girl going up the stairs and into her room and hiding in her room - it's kind of a little bit dark, but that's the way I visualise it.
CDM: It's interesting that when you're writing these lyrics, you can visualise the world in which they live in.
NIALL: You kind of take yourself to... if you don't have an experience yourself, you have to take it back to movies that you've seen, or whatever. But just someone going into their room, slamming their door, and being unhappy about something, that's the kind of visual aspect I went to.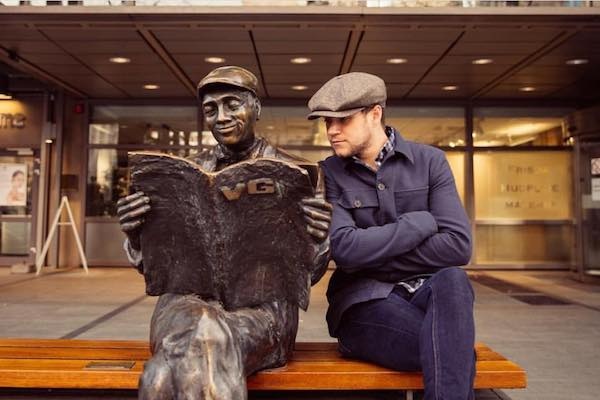 CDM: As you mentioned, you wrote 'Mirrors' not about your own personal experience, but I did read the story about how you were inspired by a girl in Pret a Manger who looked a bit upset and lonely - do you often find songwriting ideas sparking from things you observe around you?
NIALL: Yeah, 100%. I think my next album will be more of that actually. Because a lot of this album was driven from personal experiences and heartache and stuff like that. But I don't have that at the moment, so I think a lot more will just be going out and writing songs, and trying to write good songs, instead of being stuck on one particular concept. The album kind of turned out to be a concept album because it was about one particular thing, so I do think that the next time will be a little bit different. And what gave me that idea, was I heard Sam Smith, who's a good friend of mine, I heard him saying in an interview he did recently that he feels weird singing these songs now that are on this album because he's not heartbroken anymore. He's singing about stuff that makes him sad, but he's not sad anymore, so he does find it funny. And that kind of resonated with me. Now I'm thinking I just want to write songs, and not write about something in particular.
CDM: In 'Seeing Blind' you and Maren Morris start off the song by singing: "I have seen, seen it all in paper dreams / Watched it unfold on the screen / But I never understood." Do you think the experience of first-hand love is incomparable to experiencing second-hand love through somebody else's eyes in either a book or on-screen in a film or TV show?
NIALL: Oh yes, 100%. I heard an analogy from someone that I know and it helped me write this song. You see it on TV and you have this perception of someone or whatever, and perception, I think, is a horrible thing. Especially for how it looks... you have to be able to see someone first-hand and be with someone first-hand, for it to ever make any sense. That's where it came from, but it definitely is incomparable.
Niall Horan plays Auckland's Spark Arena on June 1 - click here to purchase tickets.
Watch the 'On The Loose' music video below…
Load next