We heart: If you like Jojo Moyes' books, you'll also like...
We heart: If you like Jojo Moyes' books, you'll also like...
In the lead-up to the release of Jojo Moyes' book-turned-film, 'Me Before You' - out in NZ cinemas now! - we thought we'd compile a list of authors you'll like if you're a fan of her writing (and if cried many tears because of 'Me Before You' and Moyes' other titles).
But first, here's some official info on the upcoming film release:
"Louisa "Lou" Clark (Clarke) lives in a quaint town in the English countryside. With no clear direction in her life, the quirky and creative 26-year-old goes from one job to the next in order to help her tight-knit family make ends meet. Her normally cheery outlook is put to the test, however, when she faces her newest career challenge. Taking a job at the local "castle," she becomes caregiver and companion to Will Traynor (Claflin), a wealthy young banker who became wheelchair bound in an accident two years prior, and whose whole world changed dramatically in the blink of an eye. No longer the adventurous soul he once was, the now cynical Will has all but given up. That is until Lou determines to show him that life is worth living.
Embarking together on a series of adventures, both Lou and Will get more than they bargained for, and find their lives—and hearts—changing in ways neither one could have imagined."
Now, here are some new author recommendations for you!
CECELIA AHERN
Irish novelist Cecelia Ahern has done a couple of things you might already know about - even if you don't know anything about her! She wrote the book 'PS, I Love You', which was turned into a film starring Hilary Swank and Gerard Butler in 2007 - and the book itself reached bestseller status in Ireland, Britain, Germany, The Netherlands, and America!
Her other novel 'Where Rainbows End' was published in America under a different name (the name that the film was named after) - 'Love, Rosie', a heartwarming romantic comedy.
As well as writing heartbreaking love stories, she also does TV! She co-created and produced the comedy 'Samantha Who?' With two more of her novels currently being transformed into films (yup, both 'If You Could See Me Now' and 'Thanks for the Memories' are in progress), she's an author to keep your eye on.
Must-read: 'Love, Rosie' aka 'Where Rainbows End'.
SOPHIE KINSELLA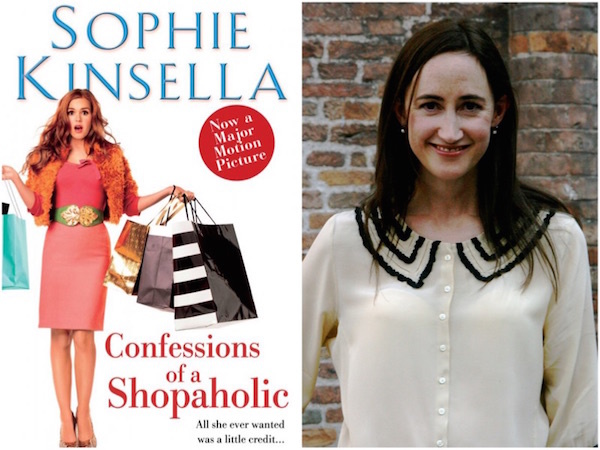 She first started out as a financial journalist before writing her first novel at the age of 24, and now Sophie Kinsella's work has been translated into over 30 different languages, and read all over the world.
She rose to prominence through the 'Confessions of a Shopaholic' series - a story tailing a financial journalist with a shopping addiction (perhaps somewhat autobiographical?), and she's written many a standalone novel in addition to that.
Her novels are light-hearted, and full both humour and romance at just the right amount, making her a great new author to delve into.
Must-read: 'Remember Me?'
DIANA GABALDON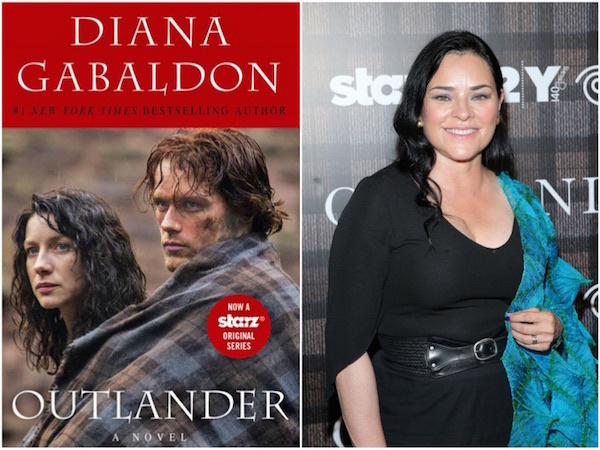 The 'Outlander' series has become a staple on many people's bookshelves - and rightly so, they're an addictive read. The first novel was published in New Zealand under the title of 'Cross Stitch', however it's become popularised as 'Outlander' since the production of the TV show based on the novels.
Diana writes in a compelling and evocative manner, and took inspiration for the series from watching an episode of 'Doctor Who' called 'The War Games', which featured a Scotsman - who later became in her novels the dashing Highland warrior James Fraser.
There's eight novels in the series thus far, as well as several novellas and short stories - so if you get hooked on her writing, there's plenty to keep you going for a while.
Must-read: 'Outlander' series.
MARIAN KEYES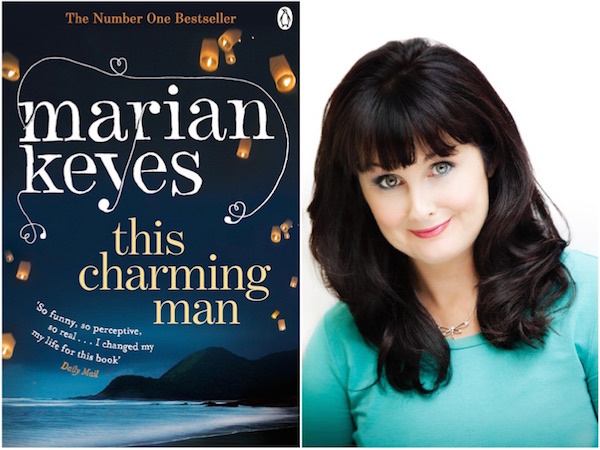 Marian Keyes is an Irish writer who's been through a lot in her time - there was a point in her life where she thought she would never write again, due to her struggles with mental health and alcoholism. However, her own experiences have led to her writing books filled with a variety of topics, making each one interesting in its own right.
She's also outspoken about issues such as feminism, as well as placing her writing in a genre, saying: "I think it's quite OK to say you're a feminist who loves pink. Men can be men and still get excited about other men kicking a ball around and they're never mocked, whereas it's easy for women to take mocking on board, to be belittled. Because we're used to it. But I'm saying we can be all we are, we can like shoes and cake and complain about women's rights."
Must-read: 'This Charming Man'.
Watch the latest trailer for 'Me Before You' below…
Load next