Introducing: Emilia Clarke + Sam Claflin's film 'Me Before You'.
Introducing: Emilia Clarke + Sam Claflin's film 'Me Before You'.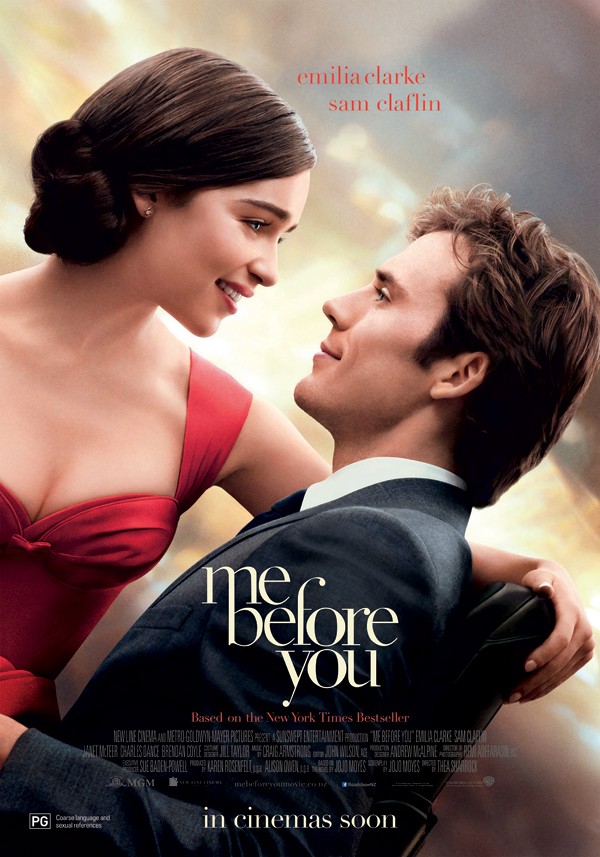 Coming out on June 16th (in New Zealand cinemas) is a film that we here at Coup De Main are very excited about. It's called 'Me Before You', and it stars two people you're likely already familiar with - Emilia Clarke (yup, the Queen of Dragons herself, Daenerys Targaryen from 'Game Of Thrones'), and Sam Claflin, who you'll be familiar with from 'The Hunger Games', through his role as Finnick Odair.
First, here's the official low-down on the film:
"Based on the critically acclaimed, bestselling novel by Jojo Moyes, New Line Cinema's and Metro-Goldwyn-Mayer Pictures' "Me Before You" stars Emilia Clarke ("Game of Thrones") and Sam Claflin ("The Hunger Games" series), under the direction of Thea Sharrock, making her feature film directorial debut. Oftentimes you find love where you least expect it.
Sometimes it takes you where you never expected to go...
Louisa "Lou" Clark (Clarke) lives in a quaint town in the English countryside. With no clear direction in her life, the quirky and creative 26-year-old goes from one job to the next in order to help her tight-knit family make ends meet. Her normally cheery outlook is put to the test, however, when she faces her newest career challenge. Taking a job at the local "castle," she becomes caregiver and companion to Will Traynor (Claflin), a wealthy young banker who became wheelchair bound in an accident two years prior, and whose whole world changed dramatically in the blink of an eye. No longer the adventurous soul he once was, the now cynical Will has all but given up. That is until Lou determines to show him that life is worth living.
Embarking together on a series of adventures, both Lou and Will get more than they bargained for, and find their lives—and hearts—changing in ways neither one could have imagined."
The film was directed by Thea Sharrock, who is mainly known for her work in British theatre - and became the youngest artistic director in Britain in 2001, when she became the artistic director at Southwark Playhouse in London. 'Me Before You' is her debut film, however through her work in theatre she's worked with the likes of Tom Hiddleston and Daniel Radcliffe.
She said in an interview with Interview Magazine about working on the film: "A film is two years of your life, so it has to grab you from inside and it has to be something that means so much to you that you can't bear to let it go. When I read this, I had that feeling. I didn't ever want to let you go. I feel like I know Will Traynor. I was at school with him. And Lou's warmth and genuine generosity to other human beings is pretty rare. She's so selfless, but in a very true way, and I found that very touching."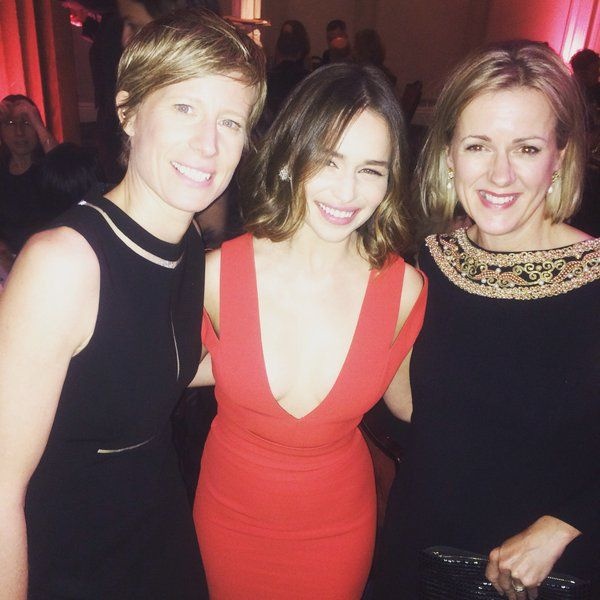 The film is an adaptation of Jojo Moyes' hugely successful book from 2012, and she also wrote the screenplay for the film. Moyes placed huge importance on having a female direct the film, acknowledging the inequality that exists in the film industry today - "Over the last couple years, as I've realized how rare it is to have the director of a big Hollywood movie who is female, I feel very proud that we had a female-centric production," citing the fact that in addition to the female director, the three producers are all women too - Karen Rosenfelt Alison Owen, and Sue Baden-Powell.
The film looks to be distinctly British, with most of the filming taking place in Pembrokeshire in Wales - and many of the cast-members you'll be bound to recognise from many other British films and TV shows, including 'Downton Abbey', the 'Harry Potter' series, 'Doctor Who', and many more.
The soundtrack to the film is also exciting - it features the likes of The 1975, Ed Sheeran, HOLYCHILD, and even a new song from Jessie Ware! Jessie created a brand new song called 'Till The End' for the film, saying about it that: "I read Me Before You on my honeymoon after hearing so much about it. So to be asked to be in the film's soundtrack was really touching, as I couldn't put the book down when I read it. It's a song that means a lot to me and I hope everyone enjoys listening to it as much as I enjoy singing it."
Listen to 'Till The End' below:
Coup De Main is hosting a special advance screening of 'Me Before You' on June 14th, enter below:
Watch the latest trailer for 'Me Before You' below…
Load next