Coup De Main presents: Laneway Festival 2016 line-up announcement!
Coup De Main presents: Laneway Festival 2016 line-up announcement!
We're a little bit too excited right now - but am managing to type this just so that we can share the great news with you - the 2016 Laneway Festival line-up is out!
GRIMES, CHVRCHES, BEACH HOUSE, TOBIAS JESSO JR., VINCE STAPLES, LEISURE, PURITY RING, SHAMIR, and so many more… This is too far much excitement for a Tuesday morning.
EEEEEEP. February 1st is going to be an incredible day.
Here's the full line-up in alphabetical order:
Baynk - Battles - Beach House - CHVRCHES - DIIV - East India Youth - FIDLAR - Flume - GoldLink - Grimes - Groeni - Health - Hermitude - High Dependency Unit - Hudson Mohawke - Leisure - Lontalius -  METZ - Nadia Reid - Oscar Key Sung - Purity Ring - QT - REIN - Scuba Diva -  Shamir - Silicon - Sophie - The All Seeing Hand - The Internet - Thundercat - Tobias Jesso Jr. - Vince Staples - Violent Soho
Advance Laneway Festival tickets will be available from 9.00am (local time), Friday 25 September until 5.00pm (local time), Sunday 27 September or until tickets sell out at www.visaentertainment.co.nz.
Tickets will go on sale to the general public on Wednesday 30 September at 9.00am via www.ticketek.co.nz.
Without further ado, here are our top ten must-see acts at Laneway in 2016:
GRIMES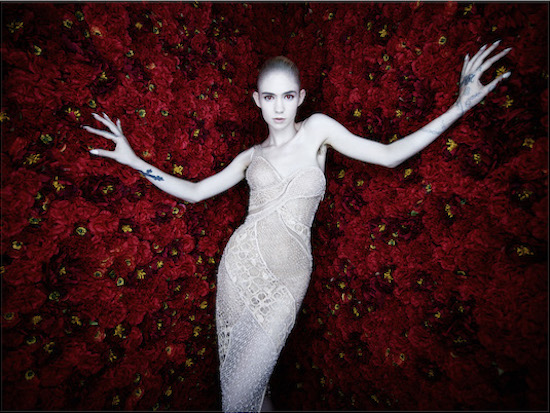 Personnel: Claire Elise Boucher.
Origin: Vancouver, Canada.
WHY WE'RE EXCITED: Our favourite lover of Dolly Parton and 'Game Of Thrones' is finally returning to New Zealand! With new material on the way, Grimes is soon to be BACK, following her incredible 2012 album, 'Visions'. She's an ultimate girl-power icon in the music industry at the moment, hence why all of us at CDM cannot wait to witness her live show + general greatness come February.
KEY TRACKS: 'Genesis', 'REALiTi', 'Be A Body'.
YOU WILL LIKE, IF YOU LIKE: FKA Twigs, Sky Ferreira, Crystal Castles, Iamamiwhoami, Chelsea Wolfe, Holy Other, Purity Ring.
MUST-WATCH: The music video for her very incredible song [would you believe it's only a demo?] 'REALiTi'…
TOBIAS JESSO JR.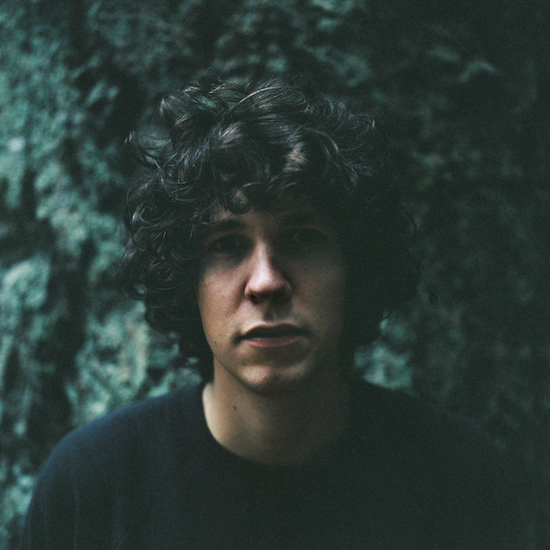 Personnel: Tobias Jesso Jr.
Origin: North Vancouver, British Columbia.
WHY WE'RE EXCITED: Releasing his debut album 'Goon' earlier this year, and we've been listening to it on repeat since. His crooning vocals and rich piano driven music is filled with raw emotion - something which is bound to be incredible to see live. His performance at Laneway is gonna bring ALL DA FEELS.
KEY TRACKS: 'How Could You Babe', 'Can't Stop Thinking About You', 'Without You', 'Just A Dream'.
YOU WILL LIKE, IF YOU LIKE: Bob Dylan, Haim, Father John Misty, and Courtney Barnett.
MUST-WATCH: Watch him performing 'How Could You Babe' live for the BBC Radio 1 sessions... 
VINCE STAPLES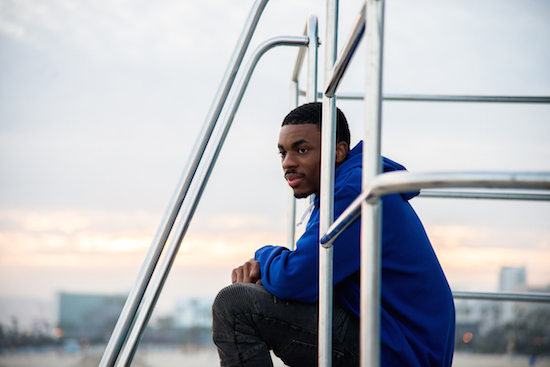 Personnel: Vince Staples.
Origin: Long Beach, California.
WHY WE'RE EXCITED: There's always a couple of great rappers at Laneway, and 2016 will be the year for Vince Staples. He's toured with the likes of A$AP Rocky, Tyler, The Creator, Danny Brown and Pusha T, and fills his raps with wisdom-filled lyricism and introspective ideas. He's been described as Chance The Rapper drained of hope, and with lyrics like "No matter what we grow into, we never gon' escape our past," his performance at Laneway is bound to equally astound and impress audiences.
KEY TRACKS: 'Norf Norf', 'Señorita', 'Blue Suede', 'Nate'.
YOU WILL LIKE, IF YOU LIKE: Earl Sweatshirt, Young Thug, Future, A$AP Rocky, Kendrick Lamar, Miguel.
MUST-WATCH: His Over/Under for Pitchfork is probably one of the best of the series that I've seen…
CHVRCHES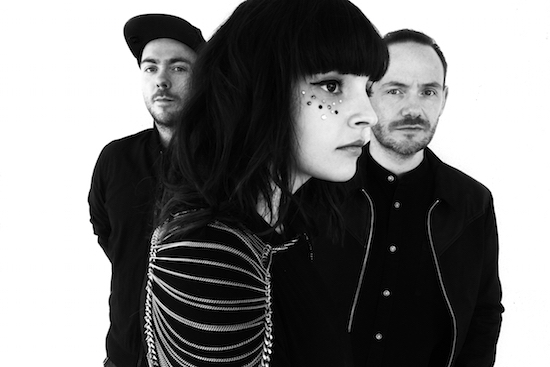 Personnel: Iain Cook, Lauren Mayberry, Martin Doherty.
Origin: Glasgow, Scotland.
WHY WE'RE EXCITED: Since performing at Laneway 2014, we have been praying for Chvrches eventual return to New Zealand. Our prayers have been answered at long last! Their brand-new album 'Every Open Eye' is out this Friday, and it's gonna be so exciting to hear tracks from the new album live.
P.S Keep an eye out for our interview with Chvrches in our new issue out next week!
KEY TRACKS: 'Leave A Trace', 'Recover', 'We Sink', 'Gun', 'The Mother We Share'.
YOU WILL LIKE, IF YOU LIKE: Purity Ring, Grimes, Lorde, Flume, Ellie Goulding.
SHAMIR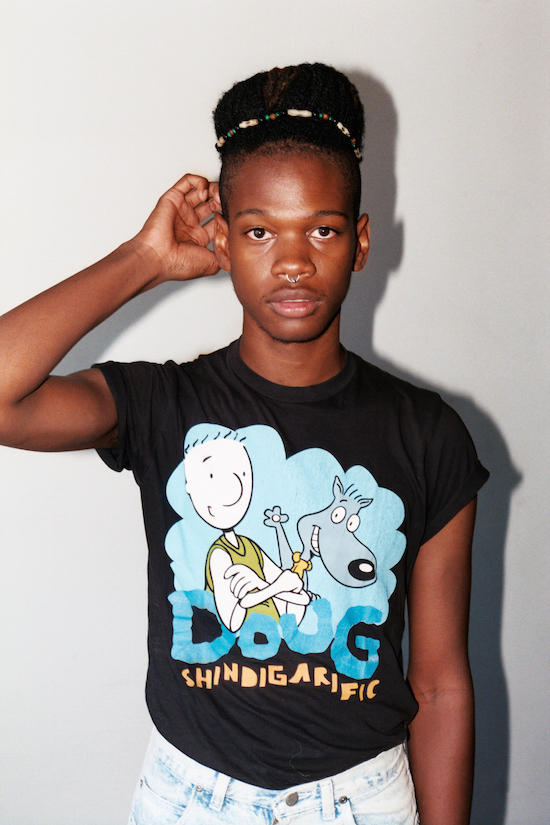 Personnel: Shamir Bailey.
Origin: Las Vegas, Nevada.
WHY WE'RE EXCITED: Shamir has burst onto the scene this year with the release of his album, 'Ratchet', filled with catchy dance-pop jams that are gonna go off live. Shamir is an intelligent, modern pop-star - performing with a disregard for gender norms and an constant awareness of the world around him.
KEY TRACKS: 'On The Regular', 'Call It Off', 'Darker'.
YOU WILL LIKE, IF YOU LIKE: Ibeyi, Kehlani, Allie X, Donnie Trumpet & The Social Experiment, MNEK, East India Youth.
BEACH HOUSE
Personnel: Victoria Legrand, Alex Scally.
Origin: Baltimore, Maryland.
WHY WE'RE EXCITED: Beach House last performed at Laneway back in 2011 - and five years later they'll be back with their dreamy, hypnotic pop music, and with a new album to perform songs from! 'Depression Cherry' has some of my favourite songs from the year so far, and with a back-catalogue of four other albums, their live show is gonna be like the Beach House Greatest Hits live - and there are a lot of hits to choose from.
KEY TRACKS: 'Used To Be', 'Sparks', 'PPP', '10:37', 'Zebra', 'Norway', 'Lazuli'.
YOU WILL LIKE, IF YOU LIKE: Wild Nothing, Youth Lagoon, Sufjan Stevens, Deerhunter, Real Estate, Grizzly Bear.
PURITY RING
Personnel: Megan James, Corin Roddick.
Origin: Edmonton, Alberta.
WHY WE'RE EXCITED: Purity Ring's live show looks like nothing I've ever seen before. They have a magical light show that is triggered live by Corin's electronic drum pads, sheets of lights that dot around the stage, creating what looks like an intimate yet eery atmosphere. Purity Ring are gonna be a pure Laneway highlight for their visual show alone, and their music will be the cherry on top - Megan's vocals are bound to linger in one's ears for weeks after hearing their synth-driven electro-pop live.
P.S Click HERE to read our interview with Corin from earlier this year.
KEY TRACKS: 'begin again', 'Fineshrine', 'Lofticries', 'bodyache'.
YOU WILL LIKE, IF YOU LIKE: Chvrches, Jamie xx, Banks, ODESZA, Passion Pit, FKA Twigs, Grimes.
LEISURE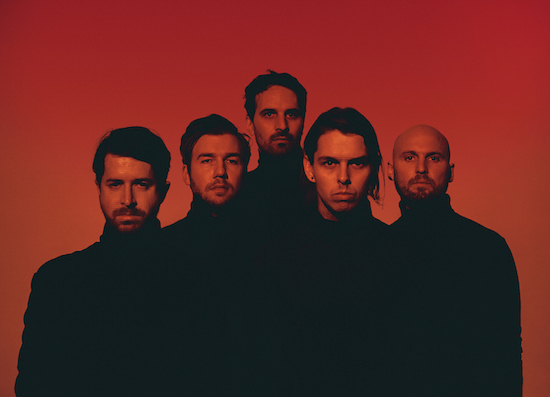 Personnel: 
Origin: Auckland, New Zealand.
WHY WE'RE EXCITED: The first we heard of Leisure was back in April with their funky debut single, 'Got It Bad', and we have been hooked since. The mysterious project is made up of a collective of New Zealanders, and it'll be awesome to see them unveiled at Laneway. Their music is perfect Summer music, so will be best served alongside a cold drink in the hot sun at Silo Park.
KEY TRACKS: 'Got It Bad', 'Hot Love' [a.k.a the only two songs they have out at the moment].
YOU WILL LIKE, IF YOU LIKE: Tame Impala, Unknown Mortal Orchestra, Pond, Jamie xx, MGMT.
FIDLAR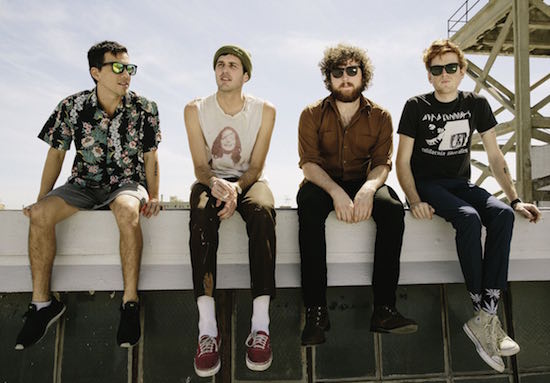 Personnel: Max Kuehn, Zach Carper, Elvis Kuehn, Brandon Schwartzel.
Origin: Los Angeles, California.
WHY WE'RE EXCITED: Fidlar are an LA based four piece rock band who explore a variety of new ideas on their new album, 'Too', the follow up to their much-loved debut album from 2013. Their energetic and wild sound is sure to go down a treat in a festival setting!
KEY TRACKS: 'Cocaine', 'West Coast', 'AWWWKWAARRRDDD' (feat. Kate Nash).
YOU WILL LIKE, IF YOU LIKE: Wavves, Best Coast, Black Lips, Bleached, Ty Segall, Parquet Courts, Cloud Nothings.
THE INTERNET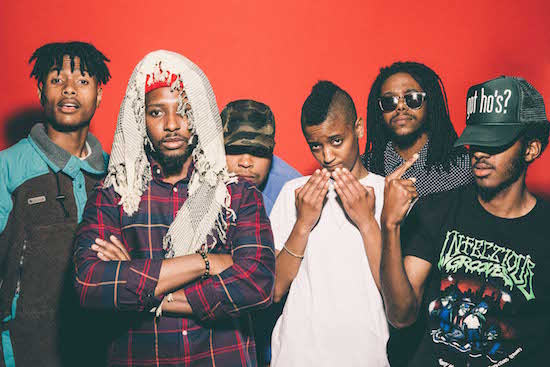 Personnel: Syd tha Kyd, Matt Martians, Patrick Paige, Christopher Smith, and Jameel Bruner.
Origin: Los Angeles, California.
WHY WE'RE EXCITED: This project is the brain-child of Odd Future members Syd tha Kid (the older sister of Taco) and Matt Martians - who are joined on tour by a couple of other members. Their music melds hip-hop inspired production with the lush vocals of Syd tha Kid. This laid-back vice is sure to impress Laneway attendees by the masses.
KEY TRACKS: 'Girl' ft KAYTRANADA, 'Dontcha', 'Special Affair'.
YOU WILL LIKE, IF YOU LIKE: Odd Future, Earl Sweatshirt, Tyler The Creator, Kilo Kish, Vince Staples.
And here's some official info about the rest of the line-up:
BAYNK is the alter ego of Jock Nowell-Usticke, who discovered production in 2014 while mixing music for his university band. The story goes that he released his first original track 'Sundae' while on his OE, went on a surfing trip, then emerged days later to discover that music discovery blog hillydilly.com the track, boostings listens into five figures. According to Hillydilly, "The song is one of the finer pieces of laid-back, beachy dance we've heard in a little while." Nowell-Usticke promises to release another "tropically soaked" track ahead of Laneway, which we think sounds perfect for a summer day in the centre of Auckland.
New York trio BATTLES are legends of the experimental rock scene.  Fusing explosive polyrhythmic drumming and buzzy guitars fed through mega marshall stacks, Battles are musicians with mindblowing technical proficiency.  Their latest album (and first in almost 4 years), La Di Da Di, came out last week and has the likes of Mojo and Uncut calling the instrumental LP the best of their career.  Battles'  live show has been dubbed one of the most exciting live shows on earth, and likened to 'being at the centre of an explosion' (The Guardian), so we're calling it now:  Battles will have the best mosh pit of Laneway 2016. 
New York City four-piece DIIV are making their very first Australian appearance at this year's Laneway Festival on the back of their imminent, years-in-the-making second long player Is The Is Are (Captured Tracks). With enigmatic frontman Zachary Cole Smith at the helm, DIIV weave classic kraut influences through reverb-doused dream pop to create their token sound. Their 2012 critically-acclaimed debut Oshin, described as 'sped-up shoegaze for late-night weirdos' (Fader), fast-tracked the band to becoming the pearls of the NYC indie scene and we couldn't be more excited to feature them on the bill. 
Four years ago, EAST INDIA YOUTH (a.k.a William Doyle) was performing to mere handfuls of people in tiny London basements. With an archaic mixer, a Macbook on its last legs and a Casio keyboard bought off ebay for £15 as his weapons of choice, EIY's synth-pop mastery would eventually see him playing festival circuits all over the world.  After a Mercury Prize nomination for his debut Total Strife Forever (2014), sold-out headline shows throughout London and 5-star accolades from The Guardian and others for his latest release Culture of Volume (XL Recordings), we look forward to witnessing his eclectic, ambient, Eno-esque sounds on Australian shores. 
Overachiever FLUME (real name: Harley Streten) has well and truly secured himself as Australia's hottest export of late, with a long list of intelligent and distinguishable tracks, a ruthless international touring schedule, and a load of ARIAs to back him up.  Whilst achieving arena-sized success around the world, Flume's music retains a bedroom intimacy, which is equally suited to headphones as it is to festival stages. Flume's Laneway appearance will be incredibly special, with a brand new show and a preview of material from his hugely-anticipated second LP, due in 2016.  Welcome back kid.
DC rapper GOLDLINK is an unapologetic perfectionist. His raps are calculated, executed with a roller-coaster delivery, a distinct voice and unmeasurable cadence. GoldLink's 26-minute mixtape The God Complex is a journey. It's a polyrhythmic blend of 90s hip-hop, RnB and sophisticated EDM, and is an impressive debut for someone who picked up a mic for the first time three years ago. In the short space between then and now he's worked with formidable producer Kaytranada, and toured with genre-bending mystique SBTRKT. Oh, and last year the 21 year old virtuoso made a Song from Scratch with the king of Australia (and Laneway alumni), Chet Faker. Watch the collaborative magic unfold here. 
Self-proclaimed 'aspiring warrior poet' and Laneway-proclaimed experimental pop sensation GRIMES (a.k.a Claire Boucher) is back down under for the first time since 2012. The Canadian producer's third album (and the first via indie giants 4AD) Visions gave us some of the most edgy, exciting and addictive music of the last decade (see: Genesis and Pitchfork's top track of 2012 Oblivion), and her unconventional and expertly-crafted brand of electronica means that anticipation for her new album is at fever-pitch.  Grimes is a fearlessly inventive, colourful and energetic performer set to dazzle with new material at Laneway next year.  
Hailing all the way from down in the 04, Wellington's GROENI are a three-piece electronic act led by Alexander Green. The release of their sophomore EP 'Hewn' by German label Project Mooncircle in early 2015 has seen Groeni transition from promising to critically acclaimed with their folk-infused, downtempo e=lectronic tracks gaining airplay and praise from international broadcasters BBC Radio 3 and LA's KCRW and influential figures closer to home. Groeni have been hard at work on a third EP, which will is set for release in late 2015.
Exhilarating L.A. outfit HEALTH have made the album of their career with Death Magic, their critic-approved third  album proper (they also released two successful remix albums). This album is a total knockout that requires complete, whole-body attention - 'trying to listen to this whilst doing something else would be like trying to make a sandwich in the presence of that fire demon from Lord of the Rings' (Noisey). Their decade-long career has been littered with successful collabs across other disciplines including tech, fashion, gaming and dance;  art-punks Health are artists in the truest sense. Having recently pummeled and pulsated their way around the globe including appearances at Levitation (Austin Psych Fest) and Primavera Sound 2015, prepare to be blown away by Health. 
Sydney multi-instrumentalists HERMITUDE are having a great year. The duo's fifth studio album Dark Night, Sweet Light rocketed straight to the top of the charts upon its release in May 2015, thanks to anthemic single Through The Roof and bonafide hit The Buzz.  It's been a sure and steady climb for the guys, accruing awards and acclaim for their first three albums and then really breaking through to the general public's consciousness thanks to a well-timed remix by Laneway compadre Flume of their track 'HyperParadise'. The 2012 album of the same name won the prestigious Australian Music Prize that year and since then these party-starters have become one of Australia's most successful and respected bands. 
From the mid-90s roster of iconic indie label Flying Nun, Dunedin's psychedelic rock band HIGH DEPENDENCY UNIT reunite for especially for Laneway Festival and we can't quite believe our luck.. HDU last took to the stage in 2011, on a brief tour celebrating Flying Nun's 30th anniversary. NZ Musician said "It's good to have the magical trio back together as one - their chemistry is quite simply unique and passion incredible." HDU's Laneway appearance will undoubtedly be a crowdpleaser for longtime HDU fans and those who have heard the recordings but never had the chance to experience HDU's ferocious live sound firsthand.
Spinning records and making beats in the underground UK club scene since his wee teenage years, Glasgow native HUDSON MOHAWKE has earnt royalty status as an electronic producer and recording artist.  Everyone who's anyone in the music biz wants a piece of the HudMo pie - Warp Records snapped him up for his debut LP in 2009, and since then he's collaborated with Azealia Banks, Action Bronson, Miguel, Antony Hegarty and more. Heck, even Kanye West is a fan - after enlisting him as a co-producer on his track I Am A God, Yeezy signed him as a producer to his own label G.O.O.D. Music.   Get in the mood for HudMo by turning up his latest LP, the daring, brilliant Lantern.
Eddie Johnston, aka LONTALIUS, has spent the past five years releasing original music, casiotone covers of Top 40 hits and playing venues that would allow the talented but underage performer though their doors. In 2014, Lontalius guested on Ryan Hemsworth's 'Alone For The First Time' LP. A fan as well as a collaborator, Hemsworth calls Lontalius' releases "the most fragile, emotional music". Now all of 18, Johnston has spent time this year traveling through the US, Japan and UK, and wrapping up the recording and mixing of his debut album proper with Ali Chant of Toybox Studios in Bristol. In November, the Wellington wunderkind heads to Paris for Red Bull Music Academy. 
Three-pronged sludge-punk thrashers METZ are bringing their ecstatic live show to Laneway 2016. After two years of non-stop touring in support of their rightly adored eponymous debut (Sub Pop, 2012), Metz released unto our earholes their second album II in May 2015. Full of grating riffs, relentless drumming and a whole lotta noise, NPR praised this record as '[not] just purgative music hell-bent on bloodletting and catharsis; it's also carefully composed, with loving attention paid to fine detail and immaculate precision.' This one is gonna be awesomely loud. Earplugs advised. 
NADIA REID is a fiercely talented singer-songwriter hailing from Port Chalmers who delivers "gentle, intelligent folk music" with her "mesmerically pacific voice" in her second album 'Listen To Formation Look For The Signs' according to Australian music magazine Rhythms. The album, which garnered four stars from the Sydney Morning Herald, as well as rave reviews from NZ critics, has seen Reid tour extensively around New Zealand, with impending vinyl releases across Australasia and the US set to see her fanbase grow. We already think she's an artist deserving of your full attention.
Oscar Key Sung brings a taste of electronic RnB to Laneway this summer. He's no stranger to these shores, having dropped by for his first headline shows in Auckland and Wellington in mid-2015 to round out the EP release tour for 'Altruism', before heading off on an European adventure that took in eight centres. We think he's a star on the rise, but don't take our word for it, according to the Sydney Morning Herald, "Melbourne musician Oscar Key Sung is, without question, a talent to be reckoned with." 
Singer, dancer, creator of an energy elixir:  is there nothing the effervescent, enigmatic QT can't do?  The star and subject of 2014's water-bubbler moment 'Hey QT' (XL) will perform live on stage with Sophie.
REIN is one-third of Auckland's HAVEN, promising electronic explorations that will take you on adventure through other worlds this Laneway Festival. As REIN, long serving DJ and advocate for the underground, Tom McGuinness creates machine driven, lofi, dusty electronic music that draws on house, techno, acid, jungle, ambient & noise. Check out REIN's Soundcloud ahead of his first release through Blorp and prepare yourself for a dance experience in a purposely non-parallel dimension.
Two years ago Jimmy Mac was best known as the former drummer for Popstrangers and the DHDFHD's. Since then he's come out from behind his kit, toured the world as keys player for Lorde, got hitched  in Vegas and most recently started creating music in his bedroom under the moniker SCUBA DIVA. The debut single for Mac's first solo project 'What's The Point' is about to premiere, produced by Scuba Diva and fellow Laneway 2016 artist, Kody Nielson (SILICON). 
Laneway has long been a fan of New Zealand's left-field pop proponents (see: Connan Mockasin, Unknown Mortal Orchestra etc etc) and thus we welcome SILICON, the new project from multi-instrumentalist Kody Nielson. Trainspotters might recognise Kody from his former outfit Opossum and as the brother of UMO frontman Ruban Nielson, with whom he formed the respected, experimental rock band Mint Chicks.  This is no guitar project though - ethereal, eccentric debut track 'God Emoji' from his new LP Personal Computer is a super exciting sign of things to come.  
Quirky UK producer SOPHIE explores an uncharted area of dance music, one that is at once wonderful and truly weird. Instantly recognisable for his sweet and otherworldly synth, Sophie is a real contender for Laneway's most danceable act in 2016. In between writing kawaii hits for J-Pop stars and subliminally advertising energy drinks (see: QT), Sophie (suspected real name Sam) is becoming kinda a big deal - at least, if collaborating with Madonna and Diplo is anything to go by. Sophie's music is a tongue-in-cheek exercise in future-pop; try onomatopoeic track 'Bipp' or lollipop banger 'Lemonade' out for size.
If you've never been to  a show by The All Seeing Hand, then it's safe to assume you've never experienced music quite like their meld of turntablism, drumming and throat singing. The Wellington-based trio are known for a 'downright ferocious live show' (The Wireless) that that took them on an 11-date tour across New Zealand last winter and saw them open for Australian future soul act Hiatus Kaiyote. 
You're probably a fan of THUNDERCAT already, even if you don't know it.  Stephen Bruner is a sometime session musician for Erykah Badu; the virtuoso behind Kendrick Lamar's To Pimp A Butterfly; and pretty much the most badass bassist on the planet (seriously, check out those fingers at 1:29).  A member of Flying Lotus' highly esteemed Brainfeeder imprint, Bruner has had a busy couple of years since his last record  (Apocalypse, 2013), and he's back on the scene with a mini-album (The Beyond/Where the Giants Roam) full of monster groove jams that will be a must-see highlight of 2016. 
Adept at turning tales of suburban ennui into raucous rock songs, VIOLENT SOHO are the Australian answer to the revered alt-rock Seattle sound that dominated basements, garages and mixtapes in the 90s. The longstanding four-piece have an impressive history: they've toured internationally and scored massive support slots for bands like Dinosaur Jr. and Built to Spill; and they sold out every date of their last (extensive) national headline tour in 2013 on the back of their Gold-accredited album Hungry Ghost.  They're dropping a new single VERY soon; catch them en route to becoming one of Australia's biggest rock bands.
Saturday 30 January - SINGAPORE - THE MEADOW, GARDENS BY THE BAY
Monday 1 February - AUCKLAND - SILO PARK
Friday 5 February - ADELAIDE - HARTS MILL, PORT ADELAIDE (16+)
Saturday 6 February - BRISBANE - BRISBANE SHOWGROUNDS, BOWEN HILLS (16+)
Sunday 7 February - SYDNEY - SYDNEY COLLEGE OF THE ARTS (SCA), ROZELLE
Saturday 13 February - MELBOURNE - FOOTSCRAY COMMUNITY ARTS CENTRE (FCAC) AND THE RIVER'S EDGE
Sunday 14 February - FREMANTLE - ESPLANADE RESERVE AND WEST END
To prepare yourself for next February, listen to Coup De Main's special Laneway 2016 playlist below…
Load next