Brian Wilson announces NZ show for March 2016.
Brian Wilson announces NZ show for March 2016.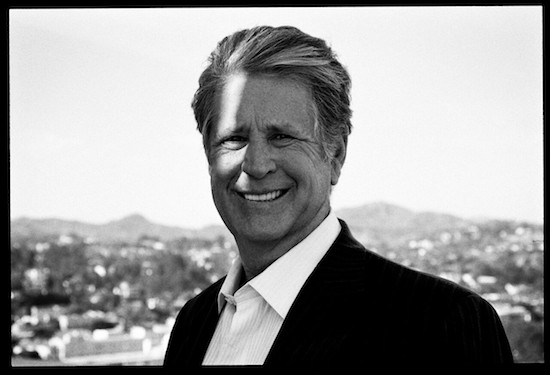 BRIAN WILSON IS COMING TO NEW ZEALAND! // DREAMS DO COME TRUE!
To celebrate the 50th anniversary of 'Pet Sounds', Brian Wilson will be returning to New Zealand next year - for the first time since 2004 - to perform The Beach Boys' classic album, 'Pet Sounds', in its entirety, as well as a selection of his greatest hits.
+ AL JARDINE IS COMING TOO!
Wilson will play the Civic Theatre on Saturday, March 26th - this show is gonna be so magical.
"Brian Wilson performing Pet Sounds is a rare, unforgettable live music experience spanning two parts: ACT 1: Pet Sounds and ACT 2: His Greatest Hits and will feature his incredible band including original Beach Boys member Al Jardine and long-term member Blondie Chaplin. Bluesfest Festival Director Peter Noble has described bringing Brian Wilson to Australasia to perform Pet Sounds as a "pinch me, I must be dreaming moment".
2015 has marked a triumphant return for Brian Wilson with a brand new solo release No Pier Pressure, as well as the release of Love & Mercy – the commended biographical film about Brian's remarkable life, which has opened up his music to a whole new audience. Long-time fans and those who have just discovered Brian Wilson will be able to see him in Auckland, Melbourne, Adelaide, Perth and at Bluesfest with a Sydney date to be announced soon.
It will be a magical celebration that ignites nostalgia, romance and sheer awe of the wunderkind songwriter's incomparable genius; a not-to-be-missed show that will transport you to the most exciting time of Rock music history."
BRIAN WILSON – PERFORMING PET SOUNDS AND HIS GREATEST HITS
50th anniversary celebration of Pet Sounds and final performances in its entirety.
Saturday 26th March 2016 - Civic Theatre - Auckland - www.ticketmaster.co.nz
Tickets go on-sale: Thursday 26th November 2015 at 12:00pm NZDT.
For more information, go to: www.bluesfesttouring.com.au
Load next