Review: Brian Wilson - The Civic, March 2016.
Review: Brian Wilson - The Civic, March 2016.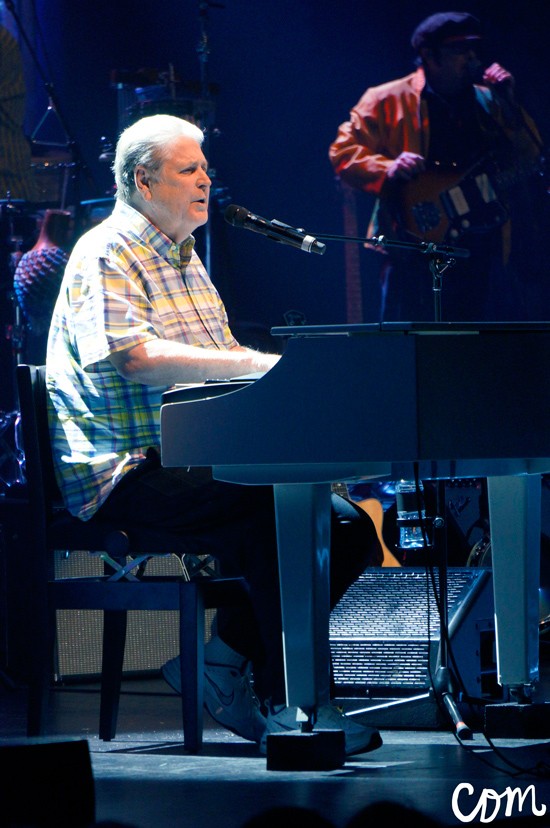 Last night at the Auckland Civic Theatre there was no fancy production or lighting to accompany Brian Wilson's epic performance in celebration of the 50th anniversary of 'Pet Sounds' - but he really didn't need it at all. Casually strolling out wearing sneakers and a plaid shirt, right from the beginning, the night was about the music that would be on display, and nothing else.
It was the opening night of a tour that is heading through Japan, Europe, and the U.S.A - so no-one was sure what to expect, other than that the show was split into two acts, Act One: His Greatest Hits, and Act Two: 'Pet Sounds' . Opening the show with the wordless hymn, 'Our Prayer', the harmonic talent of the entire band on stage was proven instantly - something that continued throughout the night.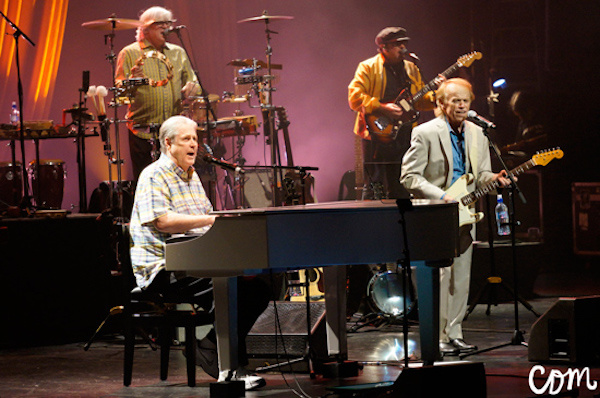 Accompanied on stage by 10 other instrumentalists (11 when former Beach Boys and Rolling Stones member Blondie Chaplin was on stage), each member's musicianship was immensely powerful to watch. From members juggling multiple instruments, to playing cymbals with tambourines, it was a night of impressiveness - though Brian was the real star of the show.
'California Girls' led to the first of many sing-alongs of the night, before 'Dance, Dance, Dance' showcased Brian's adorable hand gestures - he'd raise his hands into the air at various moments, and you could tell that he was appreciating the music as much as we were.
Though Brian was the star of the show, he let the spotlight shine on others throughout the show - one of these being original founding member of the Beach Boys, Al Jardine (who didn't stop grinning the entire night).
He sung lead on various songs including 'Shut Down', and 'Little Deuce Coupe'. He then went on to introduce his son Matt Jardine who is also part of the touring band, and sung lead vocals on 'Don't Worry Baby'.
18 songs is often what a normal set would look like for a regular band, but for Brian, it was just the first act. When he reappeared after an intermission for the 'Pet Sounds' part of the show, there was question over whether he'd play the album in full - but he didn't disappoint. Matt Jardine opened the second act of the show with 'Wouldn't It Be Nice', and his incredible falsetto had the whole venue in awe of him.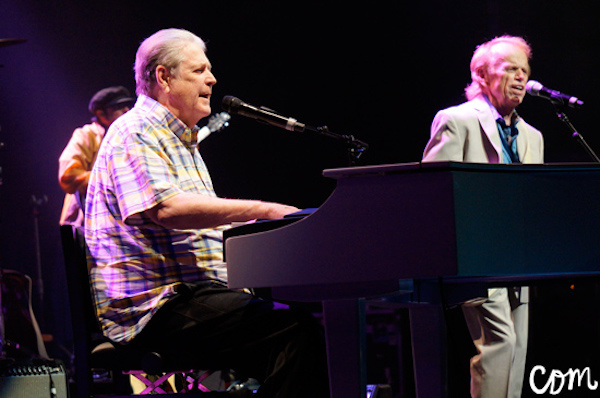 There's no denying the greatness of 'Pet Sounds' as an album - look online and there's so much critical acclaim about it - but seeing it in a live setting is entirely different. Despite the songs being so well known, Brian always had something small to say before beginning each song. "[This one's a] slower song - somewhere between a ballad and a slow walk," as he introduced 'You Still Believe In Me', and even the instrumental songs were described as such.
'God Only Knows' was the real triumph of the night - Brian admitted it's probably the best song he's ever written, and though he's written many a great song, hearing the harmonies of 'God Only Knows' inside the beautiful Civic, was an experience that I'll never forget. It's hard to believe it's been 50 years since the 'Pet Sounds' was released, and although Brian has aged, his performance was nonetheless breath-taking.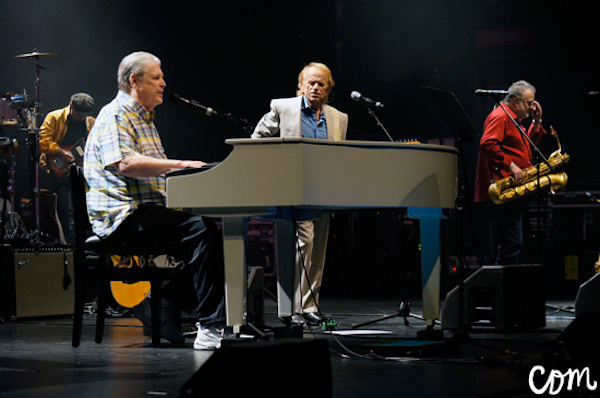 Closing out his second set with 'Good Vibrations', he left the stage with everyone in good spirits - so good, that they demanded a five-song encore. He returned to a standing ovation following the introduction of each of his band members, whom are vital for this live show to be as great as it is. The standing ovation transformed into a dance party for the final songs of the night - particularly 'Barbara Ann' and 'Surfin' U.S.A.'.
The night proved the cultural importance of a figure like Brian Wilson - his songs are songs that people have grown up with, and will live on forever. God only knows where we'd be without him.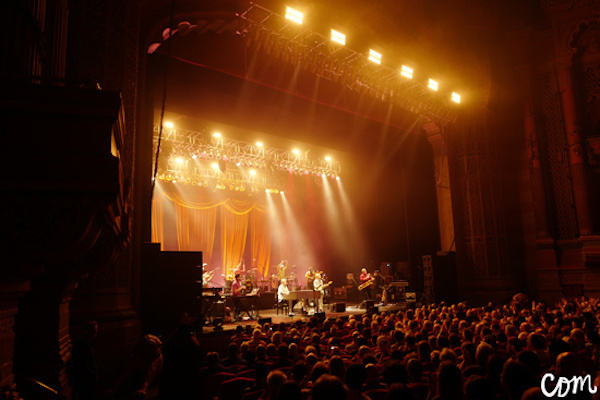 [ Above photo: Shot with a Leica Q ]
Set-List - Act I:
Our Prayer
Heroes and Villains
California Girls
Dance, Dance, Dance
I Get Around
Shut Down
Little Deuce Coupe
Then I Kissed Her
Wake The World
Add Some Music To Your Day
Honkin' Down The Highway
In My Room
Surfer Girl
Don't Worry Baby
One Kind Of Love
Funky Pretty
Wild Honey
Sail On, Sailor
Set-List - Act II:
Wouldn't It Be Nice
You Still Believe In Me
That's Not Me
Don't Talk (Put Your Head On My Shoulder)
I'm Waiting For The Day
Let's Go Away For Awhile
Sloop John B
God Only Knows
I Know There's An Answer
Here Today
I Just Wasn't Made For These Times
Pet Sounds
Caroline, No
Good Vibrations
Encore:
All Summer Long
Help Me, Rhonda
Barbara Ann
Surfin' U.S.A.
Fun Fun Fun
Love And Mercy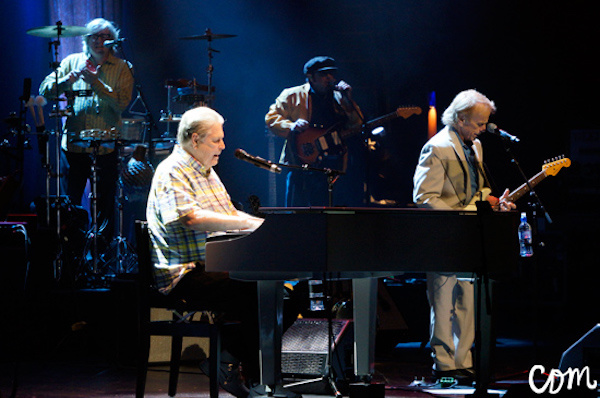 Load next