Watch: Twenty One Pilots perform 'Jumpsuit' live at the 2018 AMAs.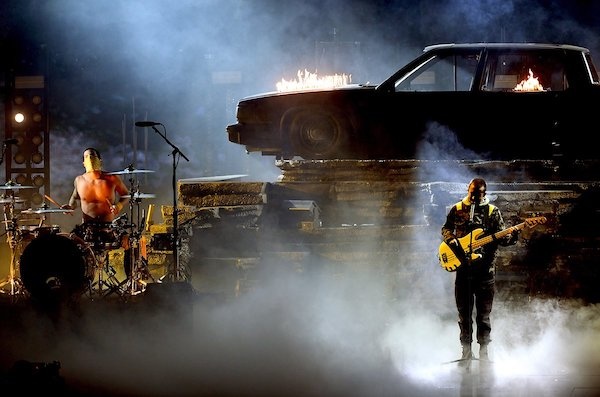 Twenty One Pilots brought their burning car on-stage with them tonight at the American Music Awards to perform 'Jumpsuit' live, as well as showered the audience with yellow petals (like the ones that fall in the song's music video).
Watch the performance below...
P.S. Read our new interview with TØP here.