A look into the world inside Twenty One Pilots' new album 'Trench'.
A look into the world inside Twenty One Pilots' new album 'Trench'.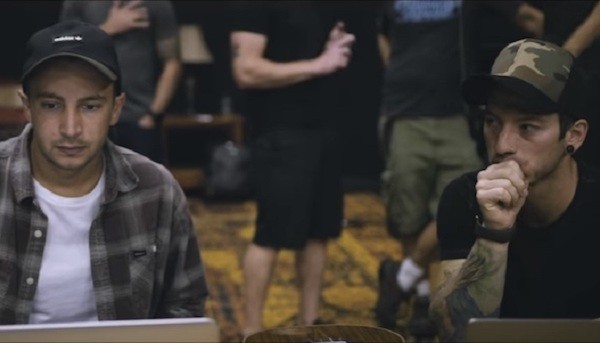 "What is DEMA? Who is Clancy?" These might be some questions at the forefront of your brain if you happen to be a fan of Twenty One Pilots - and their very brilliant, recently released new album, 'Trench'.
Before even announcing anything to do with the album, the band returned from hiatus in a series of very confusing (and cleverly thought out) clues that were shared online - and in case you missed anything, or still don't really understand what anything means, we've put together an informative article to read, outlining five main points that we've gathered.
But first, put on 'Trench' to listen to while you read - and click here if you don't have the album yet.
#1. It all first began back in April, when fans uncovered this website (which was hidden in the Twenty One Pilots website) which led to an onslaught of information. Letters and journal entries (among other cryptic messages and images) from a character named Clancy appeared.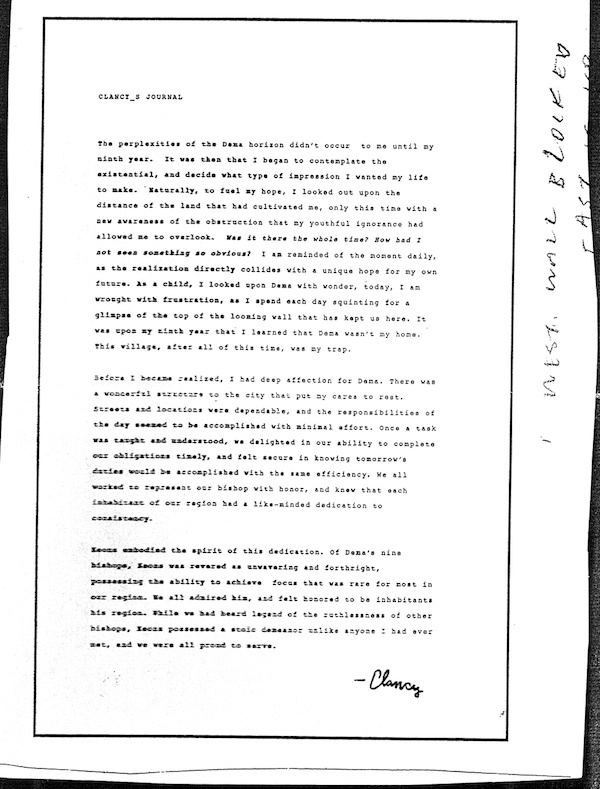 #2. The entries refer to a place called Dema (Wikipedia says it's a "tower of silence") which has been referred to by the band several times since then. Back in 2017 at the APMAs, Josh Dun stated: "Tyler wishes he could be here, but he's actually severing ties with dema."
#3. In the beginning of Josh's solo interview with Annie Mac for BBC Radio 1, he revealed he was "in Trench," when Annie asked where he was - watch it below:
Piecing that together with a letter from Clancy after his escape from Dema ("Trench is quite precarious at times"), it seems that Trench is the world outside of Dema!
#4. A later letter also refers to the Banditos (Twenty One Pilots have called their upcoming tour the Bandito World Tour) - "ten, twenty, and then what seemed to be a hundred Banditos appeared upon the cliffs, all looking down at him."
This seems to shadow what happens in the 'Jumpsuit' music video, where Tyler is being chased by a Bishop (who is presumed to be Nico, one of the nine bishops - hence, 'Nico And The Niners'):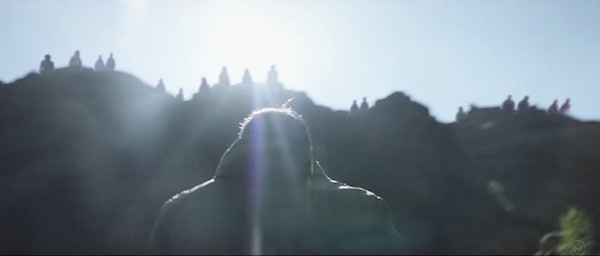 #5. A little bit more on the Bishops (thanks to @mrgrne on Twitter) - the bishops are also called Niners, and Nico might specifically be Tyler's bishop, which would explain why he was in charge of capturing him.
Each bishop is accountable for a different district:
UPDATE:
ahem. 11 - on Nicholas Bourbaki pic.twitter.com/PcLMNmALzP

— TØP News (@topnotified) October 8, 2018
Twenty One Pilots' new album 'Trench' is out now - click here to purchase and watch the 'Jumpsuit' music video below…
Load next