Matty Healy confirms upcoming clothing-line.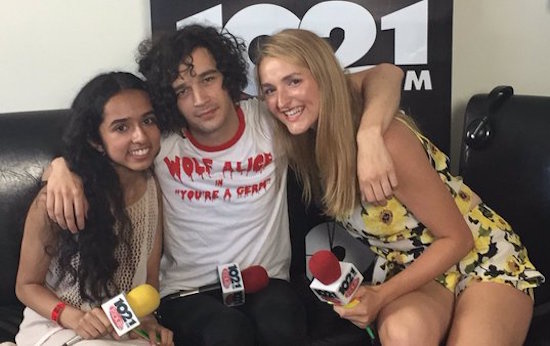 While clad in a Wolf Alice t-shirt, The 1975 frontman Matty Healy was today interviewed by some fans in Dallas, during which he confirmed the rumour that he is currently working on a clothing-line with his flatmate, Samuel Burgess-Johnson.
Watch a clip from the interview below (or the full interview HERE)...
P.S. Click HERE to read/watch our latest The 1975 interview - and keep an eye out for our new interview with George Daniel out soon!
Matty tells @S0UNAWAREOFIT @undocaitlin about fashion line & what he'd do if he was president for a day pic.twitter.com/Fzr5D1viJ1

— Jessie Jessup (@JessieJessup) April 30, 2016