The Killers & Cassadee Pope performing 'Here With Me' live on The Voice.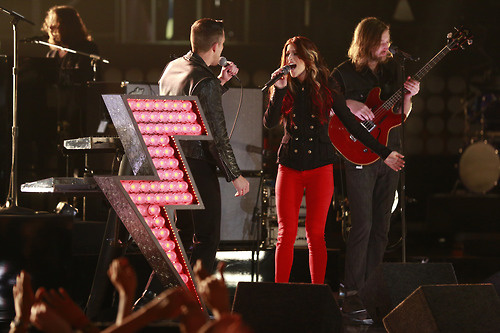 So not only did Cassadee Pope win the third season of 'The Voice' US today, but she also got to join The Killers on-stage to perform their single 'Here With Me' during the season finale.
Watch the performance below...