Flume drops new song 'Say It' feat. Tove Lo + new album tracklist.
Flume drops new song 'Say It' feat. Tove Lo + new album tracklist.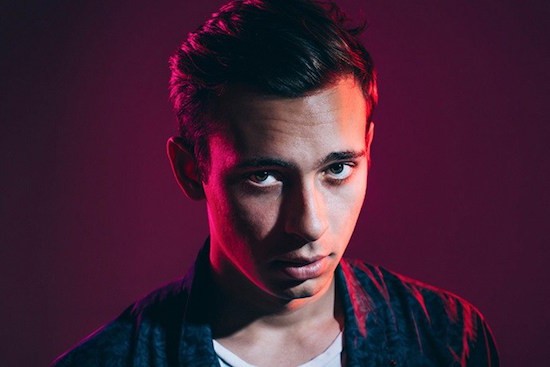 Flume has dropped a brand new song, 'Say It' - featuring our favourite Swede, Tove Lo - from his forthcoming highly anticipated second album, 'Skin'.
On his new song, Harley Streten says: "It was a really fun one to make. I went and saw Kanye's show at the Hollywood Bowl last year and after the show a few of us were at a bar and a Tove Lo song was playing. I shazamed the song. We reached out to try get something happening and it turned out that she was in LA. Two days later we were in the studio together and we wrote Say It."
On the collab, Tove Lo says: "I was in LA for a few days between tours when Harley reached out to me about writing together. I've been a big fan of him for a long time so I pretty much ran over to his studio. He played me some ideas which one of them was the track for 'Say It', and I just started vibing melodies over it and we put together something we loved. It was so relaxed and fun and kind of a new way for me to write. Very excited for people to hear it!"
'SKIN' tracklist:
1. Helix
2. Never Be Like You feat. Kai
3. Lose It feat. Vic Mensa
4. Numb & Getting Colder feat. Kučka
5. Say It feat. Tove Lo
6. Wall Fuck
7. Pika
8. Smoke & Retribution feat. Vince Staples & Kučka
9. 3
10. When Everything Was New
11. You Know feat. Allan Kingdom & Raekwon
12. Take A Chance feat. Little Dragon
13. Innocence feat. AlunaGeorge
14. Like Water feat. MNDR
15. Free
16. Tiny Cities feat. Beck
Listen to 'Say It' below...
Load next