The adventures of Matty Healy and his dog-son.
The adventures of Matty Healy and his dog-son.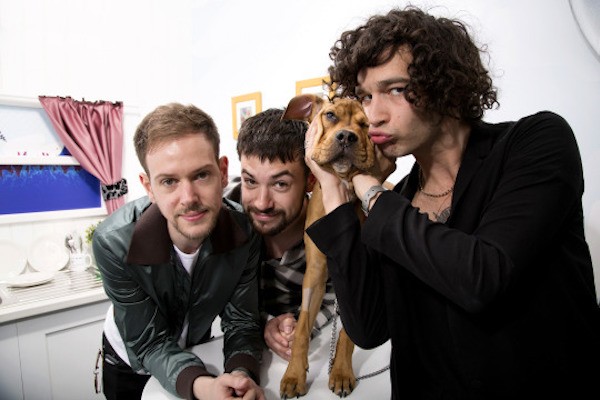 This past weekend marked BBC Radio 1's annual Big Weekend, a festival which The 1975 were playing at - but that didn't stop Matty Healy from having some quality time with his dog Allen Ginsberg, who was brought along for the ride to the festival in Exeter.
Allen was spotted backstage hanging out with his owner and pals - and there's a couple of videos of Matty trying to make Allen sit. It wasn't so successful:
There's also a couple of videos of everyone backstage fawning over Allen - it's very adorable:
And a video of the band walking with Allen to the stage before their performance - I hope he had headphones, 'cuz I don't think the loud noises would be too good for the 'lil pup otherwise.
He also managed to make it on a live broadcast as evidenced in this video:
In an interview with BBC Radio 1, Matty said about bringing Allen with him that: "I just wanted to bring a bit of home with me, and now he's more popular than me."
Check out some adorable photos of the gang (minus George - feel better George!) below…
P.S. Read our cover story with The 1975 HERE.
Load next