Interview: 2019 Must-Know - Slow Hollows
Interview: 2019 Must-Know - Slow Hollows
Austin Anderson (fka Austin Feinstein) first emerged as Slow Hollows back in 2014 - after forming in 2013 as Hollows - and with last year's singles 'Lessons For Later' and 'Selling Flowers' (which saw Kevin Abstract direct the music video for), Slow Hollows' heartfelt, dreamy sound is more established than ever.
Made up of Anderson, Aaron Jassenoff, Jackson Katz, and Daniel Fox, Slow Hollows are set to release their next album this year, the follow-up to 2016's 'Romantic', and a musical leap forward for the group who closed out 2018 playing Tyler, The Creator's Camp Flog Gnaw Festival.
Outside of Slow Hollows, Anderson's musical talents are littered in modern music - having worked with Frank Ocean on 'Blonde' (you can thank Anderson for that beautiful guitar in 'Self Control') and Tyler, The Creator on both his 'Cherry Bomb' and 'Flower Boy' albums.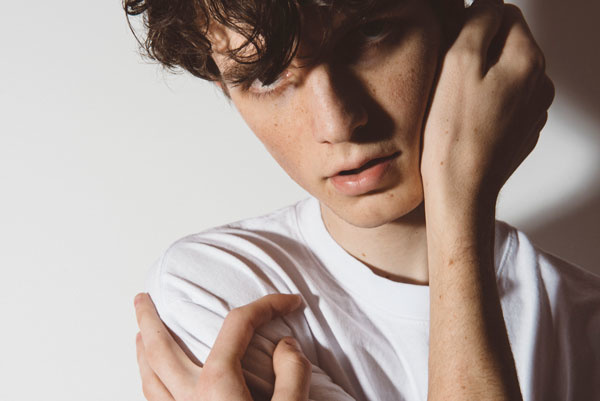 MUST-LISTEN: 'Lessons For Later', 'Selling Flowers', 'Hell'.
YOU WILL LIKE, IF YOU LIKE: Lontalius, The National, Rostam, Frank Ocean, Cigarettes After Sex, The 1975's ambient side... and feeling like you're living in a movie during a four-minute song.
COUP DE MAIN: How did the creation of the upcoming third Slow Hollows album differ to the previous two you've released?
SLOW HOLLOWS: Completing the thought. Time, too. Being able to dissect every idea to make sure that its existence on the album is justified. Our goal is to create an album with certain arcs and plot-points, and that just requires a lot of patience and time.
CDM: You've said you want Slow Hollows to remain timeless - do you think that's an important quality in music nowadays, to feel timeless?
SLOW HOLLOWS: Absolutely. Timelessness doesn't necessarily mean a song comes up blank when you look for signs of a time period though. I'm fascinated with trying to make things that sum-up a moment in a visual way. If you can create enough of a visual, then it can hopefully stay timeless in one way or another.
CDM: In 'Lessons For Later' you contemplate the inevitability of time, and close the song with, "Everything forever / Everything together." What was running through your mind writing that song?
SLOW HOLLOWS: I'm not sure exactly, but I remember thinking, "Oh this is a great reminder." It's so easy to get caught up in a blur. I'm trying to live thinking that everything really does last forever.
CDM: Will 'Lessons For Later' and 'Selling Flowers' be on the upcoming album?
SLOW HOLLOWS: I know that one of those has a spot for sure.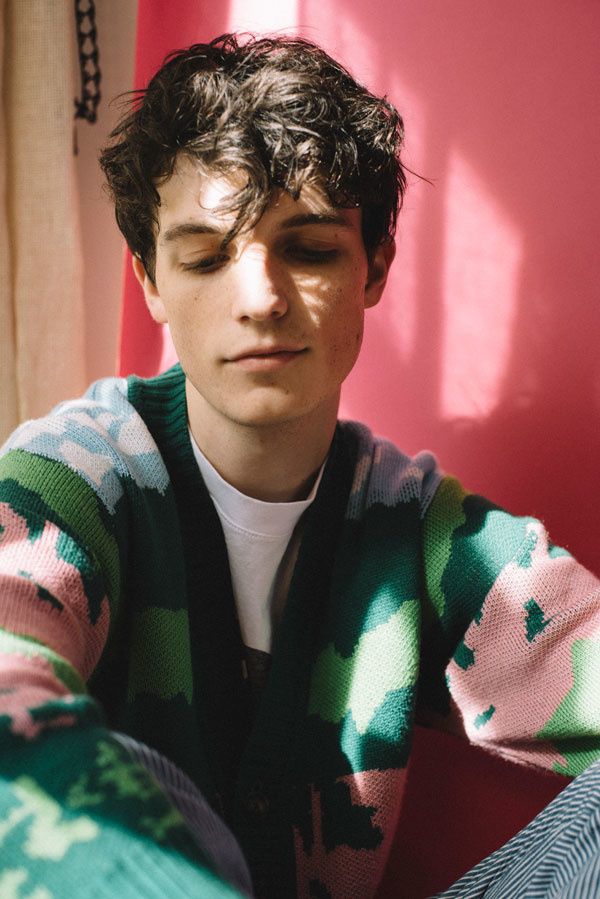 CDM: If you could give a lesson to your younger self, what would you want it to be?
SLOW HOLLOWS: Just play it cool and don't doubt yourself. My younger self couldn't be told anything though.
CDM: In 'Hell' you sing, "Forgive the weight of my soul, I am a growing being." Do you think that we, as people, are always growing and changing?
SLOW HOLLOWS: Sure. I hope so at least. I know a lot of people close to me that are always working towards a next step, and I think they've got it figured out. As long as you're watching where exactly your next footstep is landing, you shouldn't be worried. I also know a lot of people that aren't growing or changing. That can be really scary.
CDM: How does your songwriting process work?
SLOW HOLLOWS: I like to write in loops. Usually that means layering 8 bars of a drum beat or chord structure up until there's too much happening. If I can listen to the loop for hours then it will probably stick as a song.
CDM: Do you write your lyrics specifically for the songs, or do you write poems or prose and then evolve them into song-form?
SLOW HOLLOWS: I've never written a poem. I need to think of words as a part of music. I've tried to write a poem before, but I psych myself out because I don't feel confident calling myself a 'poet', so it's almost like I forget every word I've ever learned and feel like a 1st grader. It's really strange. Words need to be paired with some kind of motion for me, even if it's just a drum beat.
CDM: Lyrically, what's your favourite song that you've written?
SLOW HOLLOWS: I'm still very proud of 'Hell'. There's also a song called 'Young Man' that I like quite a bit.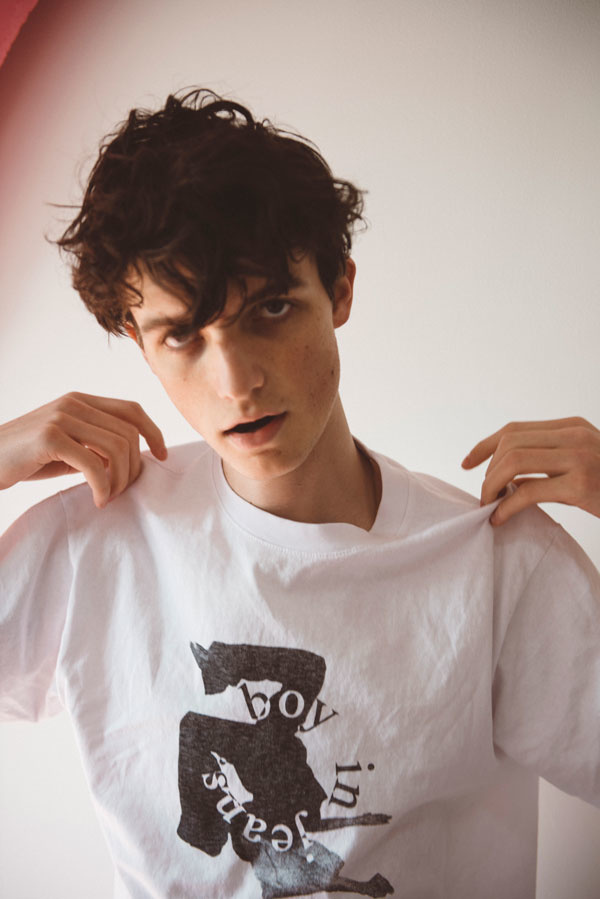 CDM: What do you hope for people to take away from listening to your music?
SLOW HOLLOWS: I hope they believe me.
CDM: If S.L.O.W. H.O.L.L.O.W.S. was an acronym, what would each letter stand for?
SLOW HOLLOWS: Stinky. Low. Overkill. Wack. Half. Old. Literally. Lame. Okay. Wow. Slick.
CDM: If you could steal one thing without consequence what would it be?
SLOW HOLLOWS: The piano at Largo or James Blake's lyrics for 'Don't Miss It'.
CDM: If you were a country, what would be your national anthem?
SLOW HOLLOWS: 'The National Anthem' by Radiohead.
CDM: You're one of our 'must-know' artist picks for 2019… who are yours?
SLOW HOLLOWS: Noname, Saint Ettiene, Ryan Beatty, Surf Curse, Men I Trust, Tyler, The Creator, Standing On The Corner, Vince Guaraldi, Tierra Whack, Erroll Garner, Jon Brion. None of these are that new, or underground. Just what I like right now.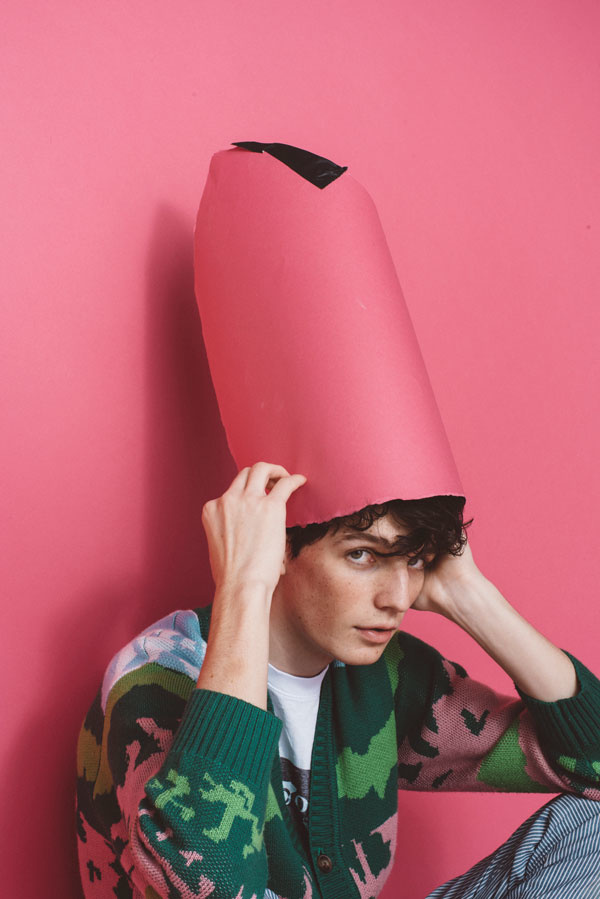 Watch the 'Lessons For Later' music video below…
Load next