Introducing: Ricky Gourmet + his debut 'Eau De Parfum' EP.
Introducing: Ricky Gourmet + his debut 'Eau De Parfum' EP.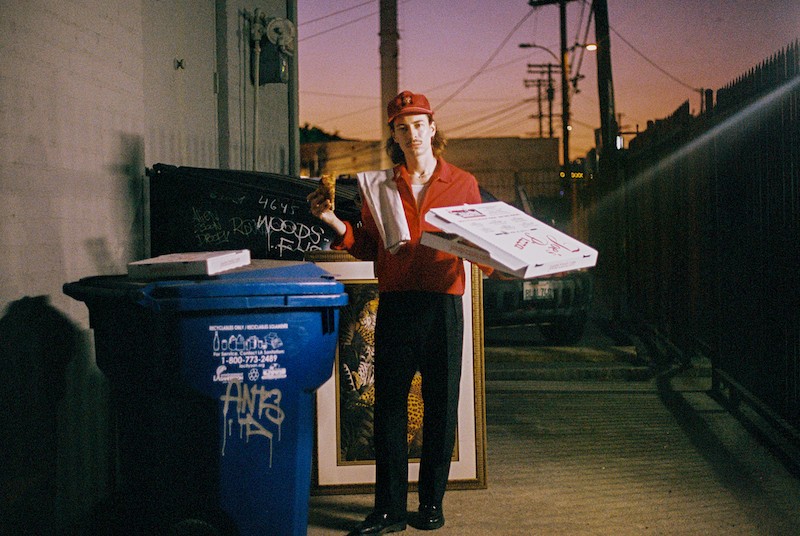 "They call me Ricky, but you can call me anytime," reads the official bio of Los Angeles-based Ricky Gourmet, whose debut 'Eau De Parfum' EP includes further entreaties such as "I don't wanna be fake friends" and "let me know the real you".
Formerly of the band Daisy, you may recognise Ricky from touring with Finneas in Australia this past summer on Laneway Festival.
About his EP, Ricky shares: "It's called 'Eau de Parfum' because like those little vials of perfume you get for free at the department store, it's a little sample for you to decide whether or not it's your steez. Like any scent, it's not gonna be for everybody, but who knows? It might be for you... or it might give you a headache and an extreme allergic reaction <3"
And on a song to start your Ricky Gourmet listening-experience with: "Much like any good parent, I shouldn't have a favourite track, but just like every parent, I totally do. 'Boyfriend Application' always makes me happy and really feels like the right balance of silly and honest. It's a tender number and I'm a tender little guy, what can I say???"
Listen to the EP below...
Load next