Review: Taylor Swift - ANZ Stadium, November 2015.
Review: Taylor Swift - ANZ Stadium, November 2015.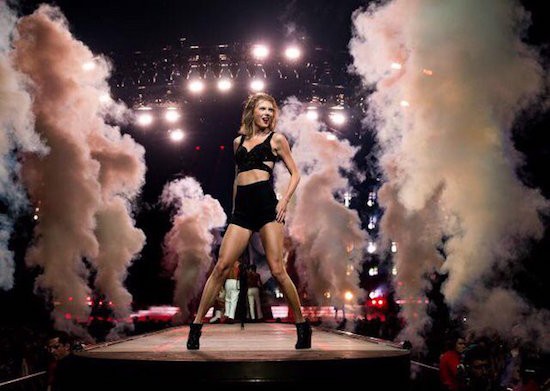 Taylor Swift's '1989 World Tour' is just as much a people-watching experience as it is a pop concert - and both of these experiences culminated at Sydney's ANZ Stadium on Saturday night; as witnessed by 76,000 overjoyed fans.
There's something special about Swift's fans - their diehard dedication to creating unique costumes that have never before been thought of by any other human, ever, is like no other. There were endless fairy lights, LED-lit signs, white robes, and even one person dressed as Taylor dressed as Olaf (a throwback to her Halloween costume on tour earlier this year). A shout-out also must be awarded to all the Chaperone Dads who attended the tour - one was seated just in front of me, and even lifted his young daughter up so she could better see Taylor and sing along to every word. Dads - you da real MVP.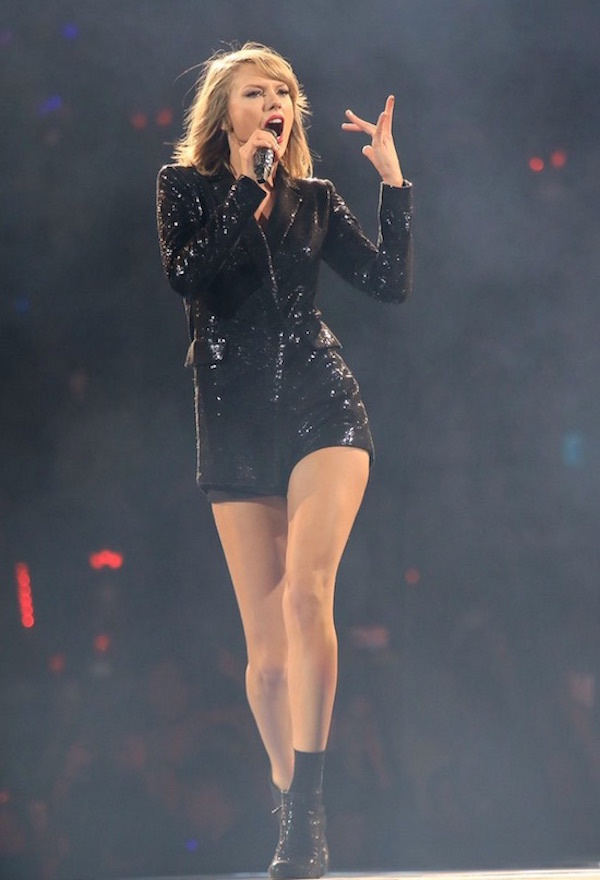 Opening with 'Welcome To New York', the opening-track from the tour's titular album, '1989' - which also served as a warm reception for the entire evening - Taylor impressed upon us all that this was no ordinary popstar show, but a Broadway-quality production brought to life on a stadium-level.
After following up with bonus-track turned fan-favourite 'New Romantics', Taylor finally introduced herself to the audience with a simple and understated, "I'm Taylor." Needless to say, rapturous applause followed, and would continue to be a reoccurring theme of the night after every single word uttered by Swift.
'How You Get The Girl' was a show highlight, showcasing LED umbrellas and amazing choreography - with Tay rocking a light-up dress that Lizzie McGuire would be envious of.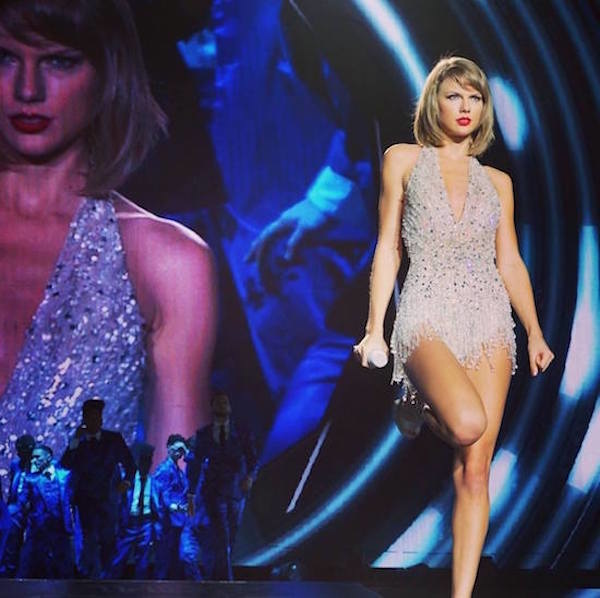 'All You Had To Do Was Stay' has been the Seth Cohen + Summer Roberts of the '1989 World Tour', with its place on the set-list being very on-again/off-again. Thankfully, it made its way onto the Sydney show's set list - due to there being no special guest [where are you, Troye Sivan?] - and the screams of "STAY!" echoed throughout the entire venue from the floor to the rafters.
Peppered throughout the '1989' heavy set-list, were older songs refreshed by new musical arrangements, with 'I Knew You Were Trouble', 'We Are Never Ever Getting Back Together' and 'Love Story' each given new treatments - furthermore exhibiting how T-Swift manages to make even her older music new and interesting for people who have already seen her live [multiple times].
As always, Taylor's vocals and ever-enthusiastic (if overly rehearsed) dance-moves got the entire audience equally as enthused - although, at times, it was easy to tell just how calculated and well-thought-out the show really was. You've no doubt seen videos of, or read on Tumblr the speech that Taylor gives before singing 'Clean' from the raised B-stage - a speech about being yourself, and not giving into others' expectations of you. It's a heartwarming message that no doubt Taylor believes so enormously in, and although she gave the speech almost like a politician, there was still a genuine sincerity about it that was felt by everyone in attendance.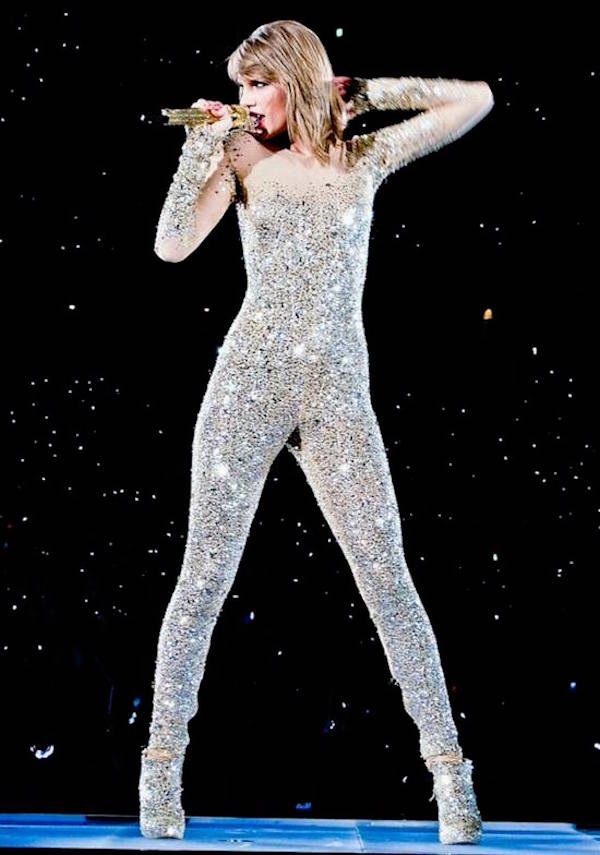 If Taylor and her dancers weren't enough of a spectacle to look at, there were also video montages segued throughout the show featuring interviews with her 'squad' - i.e. Haim, Cara Delevingne, Selena Gomez, Abigail Anderson, Lena Dunham, Karlie Kloss, and Lily Aldridge - chatting about their friendship with Taylor, their thoughts on love, and other important things. These tidbits not only allowed for Tay to have numerous costume changes (which were just as sparkly as I had hoped), but also showed just how important her female friendships have become to her - an idea that has surely embedded itself in many of her young fans.
Despite being one of 76,000 other people in the enormous venue - one of the biggest venues that Taylor has ever played before - it's mind boggling that she still manages to connect with every single person in the venue. From the bracelets that changed colour throughout the show depending on the song (and yes, they still work post-show!), to what I have dubbed the 'Taylor Swift Look' (a look of overwhelming gratitude yet expectation for applause) that occurred whenever she paused to survey her doting admirers, Taylor has perfected the art of working a crowd.
It's the truest fact known to human-kind: There's no place on Earth happier than Taylor Swift fans at a Taylor Swift show.
Set List:
Welcome To New York
New Romantics
Blank Space
I Knew You Were Trouble [remix]
I Wish You Would
How You Get The Girl
I Know Places
All You Had To Do Was Stay
You Are In Love [acoustic]
Clean
Love Story [1989 remix]
Style
This Love
Bad Blood
We Are Never Ever Getting Back Together [rock remix]
Wildest Dreams / Enchanted
Out Of The Woods
Shake It Off
Load next