Review - The Kills, The Powerstation, July 2016.
Review - The Kills, The Powerstation, July 2016.
The Kills' return to New Zealand has been a long time coming - it's been seven years, in fact, since they were last here - and the sold-out crowd at The Powerstation last night was a testament to the demand for their return, as the crowd was clearly hugely appreciative that the duo decided to pay a visit to lil' old New Zealand while in the same continent for Splendour In The Grass.
There was an apparent technical fault delaying their on-stage time slightly, but that wasn't going to stop the night from being a huge success. There's no denying the brilliance of Jamie Hince and Alison Mosshart - they're both incredible musicians in their own right, and together, it's a musical match made in heaven.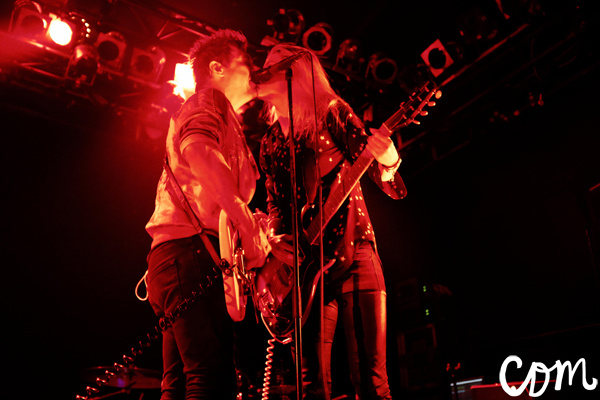 Right from the outset, opening with 2008's 'U R A Fever', the crowd was lapping up their live sound, with an enthusiastic front-row like no other, and the audience singing back every single word. The duo are natural-born performers, sharing the mic for an unforgettable harmonic moment on 'Hard Habit To Break', before launching into 'Heart Of A Dog' from their latest release, 'Ash & Ice'.
The Kills looked elated to be in New Zealand - where many musicians tend to be jet-lagged and underwhelmed by our country, Jamie and Alison gave the crowd what they wanted, and did it all while smiling throughout. Despite Jamie's long struggle with arm-injuries (a car-door-related injury back in 2013 led to him having to learn to play guitar all over again), you'd never guess anything was ever wrong - with him leaning into his guitar solos, like it was an extension of his being.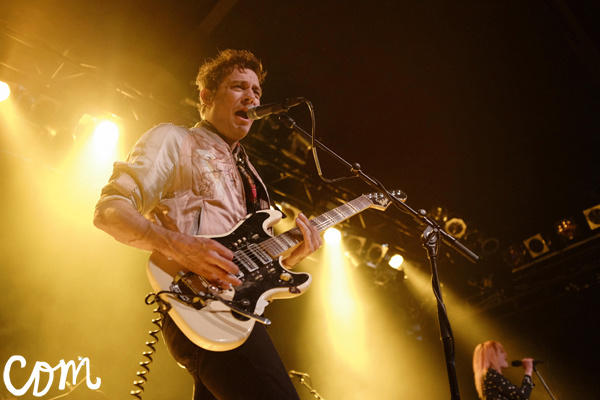 Alison's energy throughout was unparalleled, as she head-banged and flicked her hair in time to every beat - as well as pacing around the stage with both aggression and enthusiasm. She effortlessly transitioned from guitarist extraordinaire to gritty vocalist, and interacted with the adoring audience, maintaining eye contact during certain moments with people in the front-row who were screaming back her lyrics.
A four-song encore began with an acoustic solo performance by Alison of 'That Love', showcasing that their songs are still emotive and lyrically relatable, under all of the rock and roll and swagger. Jamie returned to the stage for the final three songs - 'Siberian Nights', 'Fried My Little Brains', and 'Sour Cherry', causing The Powerstation to rock like never before.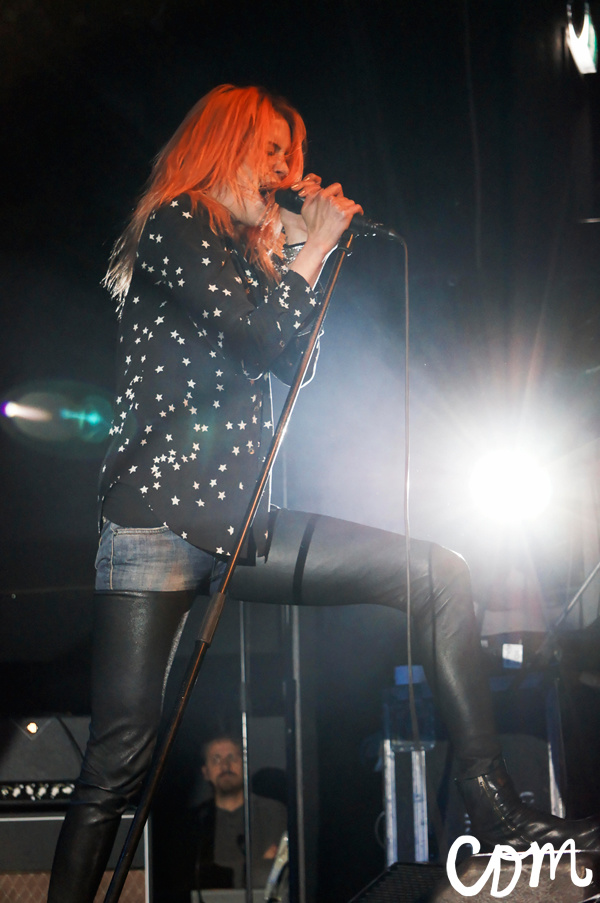 Set-List:
U R A Fever
Kissy Kissy
Hard Habit To Break
Heart of A Dog
Impossible Tracks
Black Balloon
DNA
Doing It To Death
Baby Says
Tape Song
Echo Home
Whirling Eye
Pots and Pans
Monkey 23
Encore:
That Love
Siberian Nights
Fried My Little Brains
Sour Cherry
Load next