Marina performs 'Orange Trees' on Late Night with Seth Meyers.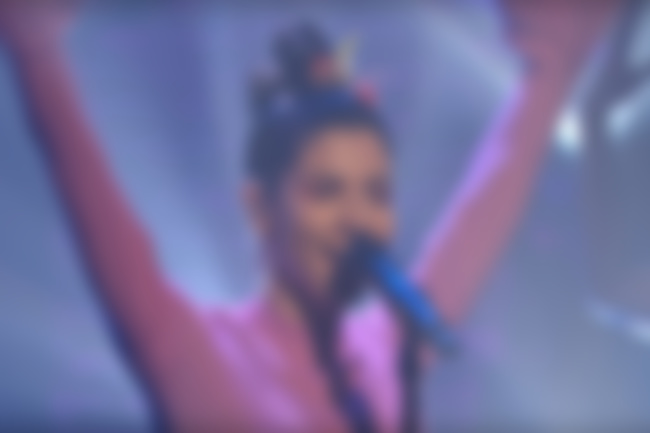 Marina appeared on Late Night with Seth Meyers to deliver a live rendition of her song 'Orange Trees' from her collection of songs 'LOVE'. Marina came out dressed in pink tones with flowers in her hair, looking like a modern day Frida Khalo. The song reflects on her Greek heritage, and is seeped in nostalgia.
On her upcoming album set 'LOVE + FEAR', Marina said: "I created 'Love + Fear' as 2 separate records to be listened to individually. A lot of us think of love as positive and fear as negative but the truth is there are positives found within fear and negatives found in love. One of the things I struggled with in the past was letting fear get in the way of love. Love scared me so much. (Um... remember Electra Heart?!). This record is a result of working through that."