Listen: The Japanese House's new song 'Lilo'.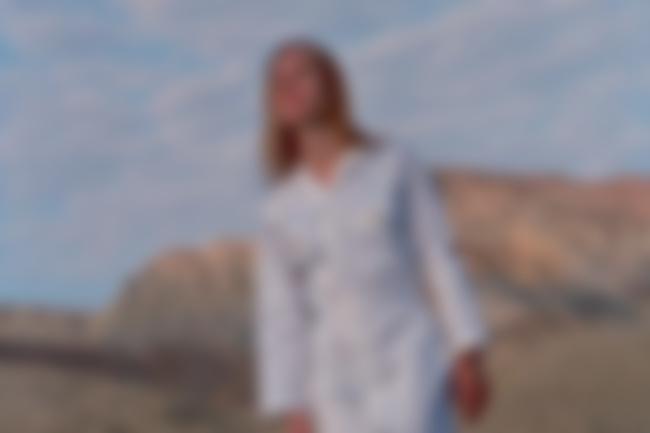 The Japanese House has returned with the much anticipated new single, 'Lilo', which she says was inspired by one of her best friends encouraging her to begin a new relationship that turned out to be "everything I needed."
About the new song, TJH says:
And in an interview with Zane Lowe today, Amber Bain revealed that she's worked with The 1975's George Daniel again: "When I got back to the U.K. I went into the studio that The 1975 boys were recording at for a while and just like finished off. I thought would be a shame to not work with George on this record because obviously we both have been so busy but we just somehow found the time to still do stuff together on it.I think it would just be such a shame because we've done it together all this for the first album not to have him on it and you can definitely hear like his influence on it. He's influenced me so much as a producer and a songwriter. I think I'll always work with George. It's really rare that you finds someone that you just gel so well and musically and on a social level. We'll always have that relationship and I don't think that's something that will ever change."
And worked at Bon Iver's studio: "I did most of the album in the middle of nowhere in Wisconsin. I've never done that before. I've never really been alone. I had one person with me. This guy B.J. who I worked on the album with. It was a really different way to how I did the EPs. And I think you can tell cause it sounds really different. I did it because the studio of the guy I wanted to work with was amazing. It was one of my favorite artists in the world, Bon Iver. It's basically Justin Vernon's studio. And I had an amazing oportunity to go and work there and it was incredible. I wouldnt have written half the stuff on the album if I hadnt have been inspired by those surroundings."
Listen to 'Lilo' below...