Review: J. Cole - Spark Arena, December 2017.
Review: J. Cole - Spark Arena, December 2017.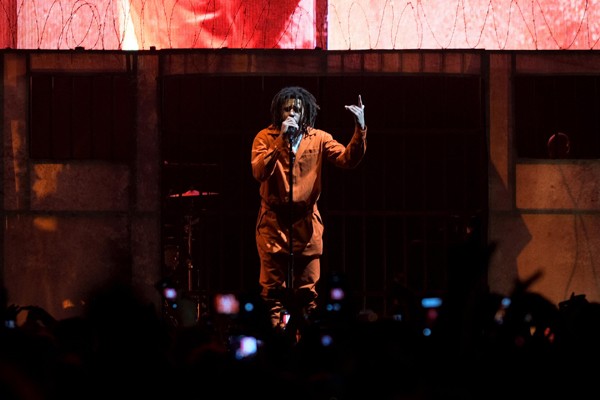 Returning to New Zealand for the first time since his appearance as part of Eminem's Rapture tour back in 2014, it was clear that J. Cole fans had been waiting patiently for a headline show of his own. And last night at Spark Arena, their waiting was rewarded with one of the biggest hip-hop shows of the year.
"New Zealand, make some motherfucking noise," Cole proclaimed upon taking to the stage, walking out through a jail cell door - creating and encouraging an energy that was palpable for the entire set, from the more recent 'For Whom The Bell Tolls', to even older songs from the 2009 mixtape 'The Warm Up'.
Acknowledging that Cole and his New Zealand fans are "from two different worlds," he stopped to encourage everyone to "live for the moment," asking the audience: "Can we all live in the moment tonight?" And judging by the enthusiasm and enjoyment had by everyone in the arena, the answer was yes.
Later in the show, an "FTP" anti-police chant echoed throughout the sold-out Spark Arena as CCTV footage of Cole's house being surrounded by a SWAT team played on large screens, after a performance of 'Neighbours', the song inspired by his racially-charged experience with the police.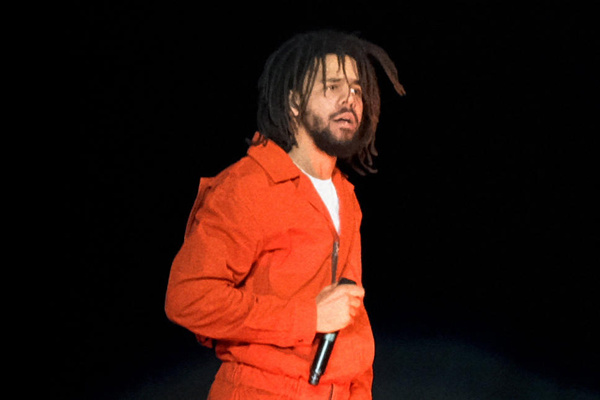 Closing with 'Power Trip' before returning for an encore of his 2014 hit 'No Role Modelz', Cole left fans wanting more - and beginning again, to patiently wait for his return.
Set-List:
For Whom The Bell Tolls
Immortal
Déjà Vu
Ville Mentality
Change
Lights Please
Nobody's Perfect
Can't Get Enough
Workout
Forbidden Fruit
Neighbors
Foldin Clothes
Love Yours
Wet Dreamz
A Tale Of 2 Citiez
G.O.M.D
Power Trip
Encore:
No Role Modelz


PHOTOS TAKEN WITH FUJIFILM'S NEW X100F CAMERA - click here for more info.
Load next