Review: Harry Styles - Spark Arena, December 2017.
Review: Harry Styles - Spark Arena, December 2017.
Harry Styles loves me. I know this, because he told me so. Time and time again, at his debut solo show at Auckland's Spark Arena tonight - which was also the largest venue of his entire tour this year. "I love every single one of you in this room," was just one of the terms of endearment bestowed upon an adoring NZ audience. And he also thanked us all. A lot. I didn't count how many times he said thank you, but if I were to hazard a guess, it would be around sixty three times (including mouthed thank you's at the front row).
A large tapestry of Styles' album cover hung above the stage prior to him taking to it, and as he sang the first lyrics of 'Ever Since New York', the tapestry fell in a dramatic fashion, kicking off his set. Donning a guitar for the first two songs, Styles sung with an effortless charm, transitioning into 'Two Ghosts' with a brief greeting of "good evening" in between.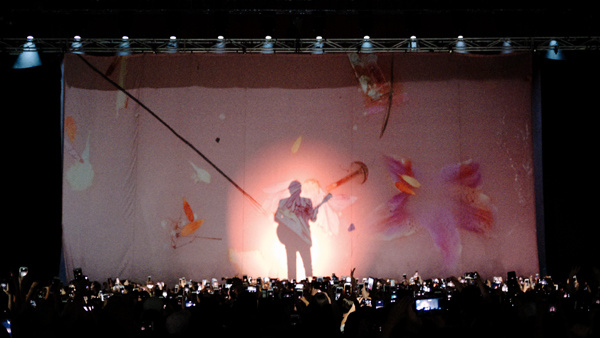 "My name is Harry and it's nice to meet you," he then introduced himself, before making sure to clarify the importance of individuality and celebrating oneself - "Be whoever you are, be whoever you want to be in this room," he ordered, an order which was happily obeyed by the 12,000 strong audience, who sang and danced harder than I've seen at any concert this year.
Between the stunning harmonies in both 'Carolina' and 'Sweet Creature', Styles acknowledged he hadn't "been to New Zealand for a very long time," before launching into live favourite, 'Only Angel', which saw him dance across the stage with a pride flag gifted to him by a fan. He continued the fan-love by leading the entire venue with a singalong of 'Happy Birthday' to a girl named Lauren in the audience, a very lucky fan who turned 23 that day.
Styles again reminded us we were in New Zealand, before excitedly sharing that he was very excited to play 'Kiwi' later in the set-list. But before the magic of 'Kiwi' happened, he powered through 'Woman' and 'Meet Me In The Hallway', as well as a cover of Ariana Grande's 'Just A Little Bit Of Your Heart' (which he actually wrote). Next up, two One Direction covers ('Stockholm Syndrome' and 'What Makes You Beautiful') sent the audience into a frenzy - just in time for 'Kiwi'.
But it wasn't as easy as that. After launching into, "She worked her way through a cheap pack of cigarettes," the audience continued singing the song through to the first chorus - where Styles made them stop, explaining that they'd have to be louder than that, because of his very large ego demanding that they give him their all.
And so the song began again, much louder than at first - to Styles' delight, of course. And it continued throughout the song, and through to the three-song encore which included a rousing rendition of Fleetwood Mac's 'The Chain'. Closing his show with 'Sign Of The Times', Styles bookended the show again by thanking the entire audience, all while running back-and-forth blowing kisses to as many people as possible. With some of the final words from Styles being, "Please get home safe," his genuine care and love for his fans created one of the most heartwarming experiences in live music - which no-one is sure to forget for a very long time.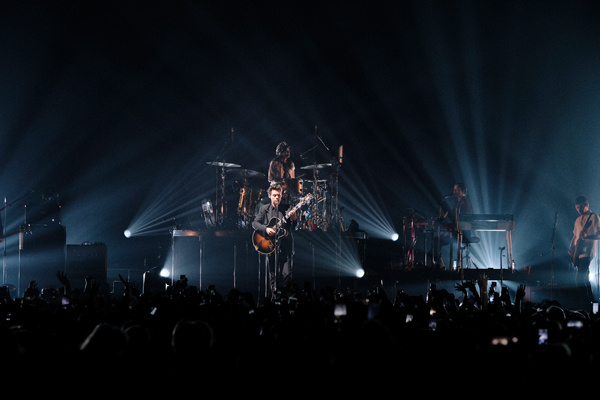 Set-List:
Ever Since New York
Two Ghosts
Carolina
Sweet Creature
Only Angel
Woman
Meet Me In The Hallway
Just A Little Bit Of Your Heart (Ariana Grande cover)
Stockholm Syndrome
What Makes You Beautiful
Kiwi
Encore:
From The Dining Table
The Chain (Fleetwood Mac cover)
Sign Of The Times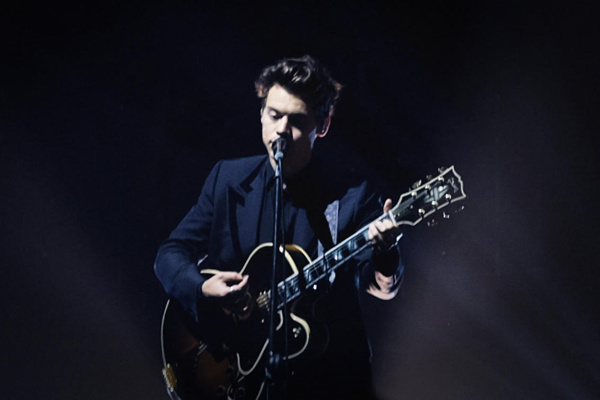 Load next