Interview: The 1975 - "It's about being in the gang."
Interview: The 1975 - "It's about being in the gang."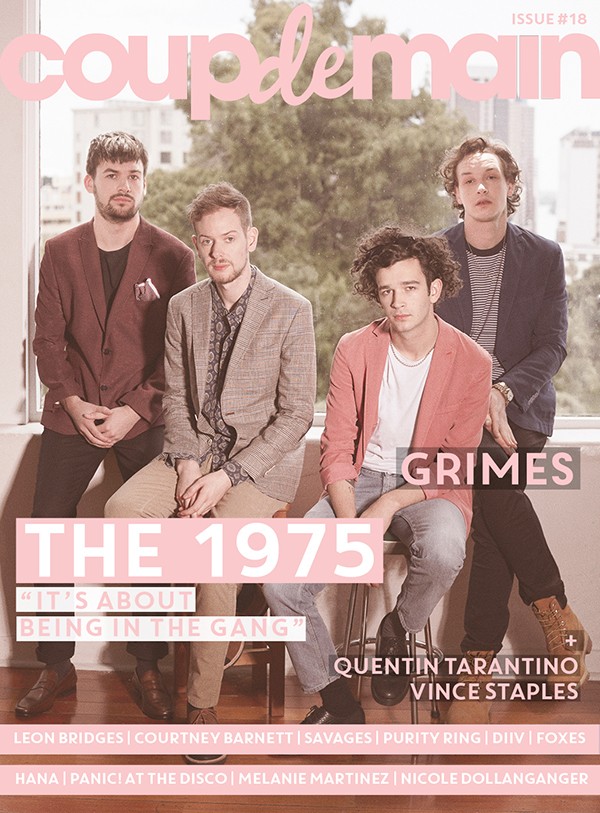 Half of The 1975 - the prudent half; i.e. lead-guitarist Adam Hann and bassist Ross Macdonald - leave the location of our central Auckland cover-shoot on time, their tour manager taking with him frontman Matty Healy's abandoned leather backpack and some spontaneous sparkly vintage thrift-store purchases. Like a well-practiced military exercise, they don't waste time waiting around for Healy and drummer George Daniel, who went walkabout ten minutes prior after rolling some spliffs. Instead - as must be habitual - they proceed outside to a parked van with their local record label publicist, waiting to be driven to a hour-long signing for 300 New Zealand fans at the Auckland Town Hall, followed by soundcheck for that night's show.
So, ten minutes later (Daniel and Healy don't leave until they're satisfied that everyone who worked on the photoshoot has been added to the guest-list for tonight's sold-out show), it's the capricious half of The 1975 that I find myself waiting for a lift with. Elevator doors open and two heavily burdened strangers are revealed to be struggling with hefty photography equipment and bulky travel-cases. Thinking out loud to himself, Healy comments, "Those look heavy," as the strangers self-consciously wince. And although now running late for their signing, Healy proceeds to spend the next few minutes helping carry all of the gear out of the lift. Daniel attempts to be helpful as well, but soon realises his giraffe-like stature is cumbersome in the confined space. "I'm just getting in the way," he apologises.
An hour prior in the same lift, all members of the Manchester four-piece berate themselves for their self-perceived rudeness to some dog-owners who had just brought along their fluffy friends to meet the band and participate in an impromptu puppy party. They reflect on this, chiding each other for being so over excited about small dogs, that they forgot to individually introduce themselves to any of the dog's owners, let alone properly thank them for their playdate. Macdonald drily quips, "That's the classic thing of just never talking to people, and only talking to dogs." The band all chortle collectively.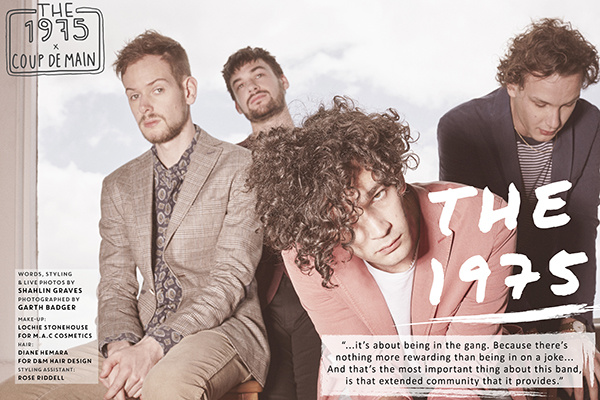 The next day, following their sold-out Auckland show, a New Zealand blogger stitches up the band as a "teenage girls' favourite band playing their favourite songs du jour," and criticises Healy for having the stage-presence of a "petulant teenager who hates everybody because nobody listens to him." It's a classic example of lazy journalism - a deprecating detractor tritely reducing the band to a cliché, choosing to define The 1975 by the perceived stereotypes of their young fanbase, instead of any actual witnessed musicianship or showmanship. That Healy is unafraid to be candidly sentimental and passionately idealistic in the pursuit of truth and transcendence, is a commitment that ought to be celebrated, not cattily cavilled.
But The 1975 don't make music for the hipster press or to pander to an orthodox machinated industry. Instead, they're an anomaly amongst their peers - with a genre-defying sound like no other contemporary band, excerpts from Walt Whitman's 'Song Of The Open Road' poem inscribed on their first four EPs, and lyrics punctuated by one-liners such as, "A sycophantic, prophetic, Socratic junkie wannabe," and "I'm the Greek economy of cashing intellectual cheques." When Healy is externalising his internalisations so frankly, one realises - and accepts - that his self-aware narcissism is universally relatable. A highlight of The 1975's current stage show occurs during the song, 'Robbers', with the band mirrored via a Turrell-inspired split-screen, their repeated silhouettes shadowing each other infinitely into the ether. In that moment, The 1975 are quite literally, bigger than themselves - a fitting visual representation of their inclusive, not exclusive, reciprocal movement.
"Fuck everything else, it doesn't really matter," said a quixotic Healy when I first met The 1975 backstage at the 2014 Auckland Big Day Out, explaining that essence of the band centres around the fact that they make music purely for the love of it. Healy said, "I think the music industry is so controlled by the ideas that surround music - music as a formula - but the act of creating music, is the foundation of why we do it. We started a band at thirteen, so when you start a band at that age, you're doing it for immediate reaction, for immediate fun. You're not doing it because you want to be cool, you're doing it for the same reason you play a video game or play football. Now that idea, that mantra, has never really left us. And that's why we've never really been embraced in the UK by the hipster press. For example, we've been voted as one of the worst bands of the year by the NME, and it doesn't really bother us because those kinds of publications and those ideas are based around the frivolous brittle elements that surround music, and not actually about music itself. It's all about what's cool, or what's past, or what's present - whereas that doesn't affect us. We just like making music, and we're lucky that we've been embraced enough to actually just do that."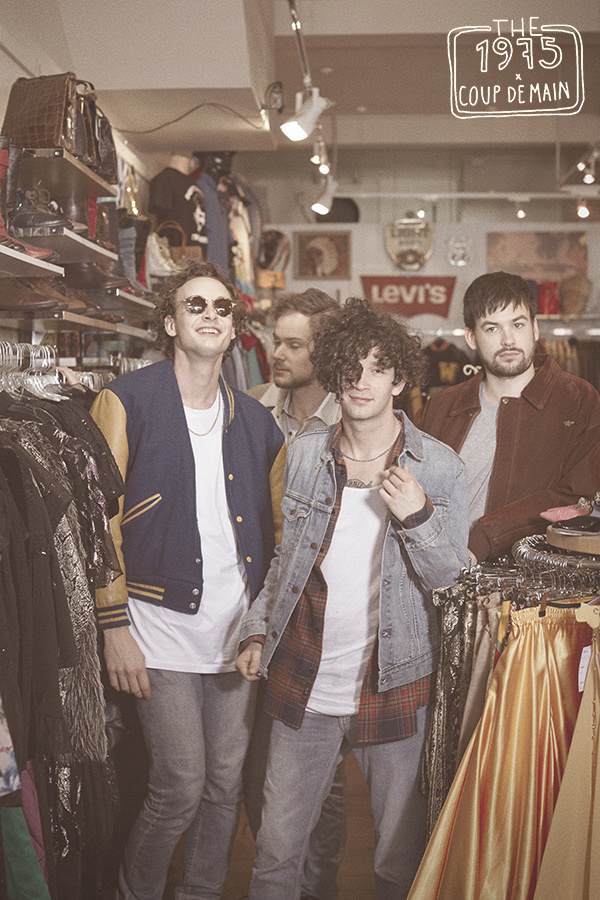 What might have been an accurate summation of The 1975 back in 2014 by Healy, is today, a gross understatement. The band have now been embraced to the point of being recent NME cover-stars, and their fans undergo Hunger-Games-esque trials and tribulations to secure concert tickets during rapid pre-sale sell-outs. But it's these fans - mostly young and mostly female - who continue to divert and divide the attention and opinions of mystified mainstream media outlets. With little airplay support from radio stations, it's a testament to the dedication of The 1975 fans that they continue to sell out the band's shows in a territory as far away from their UK homeland as New Zealand.
Unavoidably, having to spend time with musicians who off-the-record scorn their fans, plead ignorance on their management dictating the costs of meet and greets, or just plain refuse to even shake a fan's hand without their own being fully encased in gloves, are among the disheartening pitfalls of Top 40 music journalism. It's hard to stomach an act who pretend to exist in an elevated plane from those that fund their make-believe lifestyle, and such motivations and enterprising ambitions are always plainly transparent. So, when Healy turns to me during our one-on-one chat following our cover-shoot and earnestly says, "There's no resentment about our fanbase or our fandom," I believe he's sincere, and I believe that he feels genuinely indebted.
Healy ardently argues, "Mary Shelley wrote 'Frankenstein' when she was 17. So why negate the opinion of a 17-year-old-girl when it comes to music?" He's not wrong. Malala Yousafzai won the Nobel Peace Prize at 17. And Lorde released her debut EP at 16. What gives anyone the right to trivialise a young woman as uneducated and uncouth, when history serves as a testament to the legacy of the likes of Joan of Arc and Anne Frank? Healy once told The Guardian that, "I genuinely believe the empowerment of young women is the most important thing in the world," and he practices what he preaches. Just say the title of their new album, 'I Like It When You Sleep, For You Are So Beautiful Yet So Unaware Of It', out aloud to yourself. Never has any The 1975 fan ever felt like Healy did not care about them.
It's rare - i.e. almost unheard of - for a band to invest as much in their fans, as their fans invest in them, but that's exactly the kind of band that The 1975 are. The kind of band that rewards fans for their emotional investment in their music with meta song lyrics that reference details about Healy's love-life unknown to the press (who continue to make endless Taylor Swift references). The kind of band that press a limited-edition 7" on transparent amber vinyl, only to send all of the thousand, free of charge to fans drawn at random from their official mailing-list. The kind of band that mails their fans postcards recommending the correct Equalizer levels to listen to their new album with. And the kind of band that continue to host signings - and self-manned pop-up shops - when other acts of equal popularity began charging monetised fan-clubs for group photos and herded soundcheck experiences, long, long ago.
But back to our sixth of a day spent with The 1975.
The only member to roll up with a suitcase in tow, is the amiable Hann - happiest when silently communicating with a similarly introverted puppy via their shared telepathic connection, and sad, only when Healy says he doesn't like his shoes. Later, when Healy calls him over for a photographed hug, Hann is wary, reluctant to participate until Healy assuages his fears. One gets the feeling that the easygoing Hann is the hapless victim of tricks and practical jokes more than once in a while.
Hann is also the kind of human who once live-streamed himself at 2am playing the online card-game, 'Hearthstone: Heroes Of Warcraft' - he favours duelling as the night elf druid, Malfurion Stormrage, FYI - whilst listening to Drake songs and answering questions from fans about Groot, 'Game Of Thrones', and guacamole. The 1975 fam-dom affectionately dubbed this historic occasion, 'wizard chat', and accurately so. After all, the first time I ever met Hann, he drew a self-portrait of himself as a wizard.
And Healy - again, always spilling that truth tea - once said of Hann during a BBC Radio 1 interview: "You are the geekiest person I've ever met. I found you in your bunk in our tour bus - you had 'The Matrix' on the telly, you were playing some wizard card game on your phone, and on your laptop you were like building an empire. There was three formats of wizardry going on."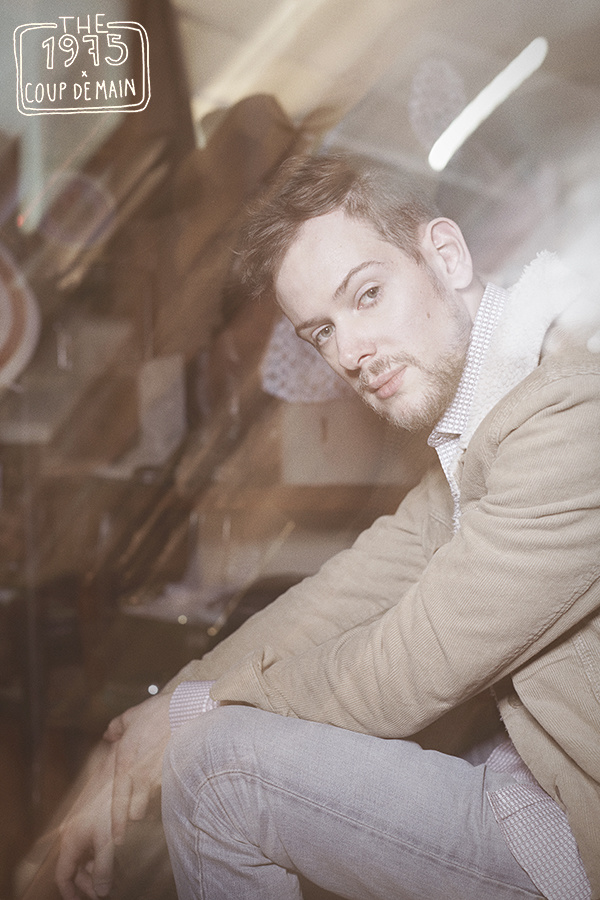 Corduroy Shearling Jacket by Rollas. Rectangle Repeat Brown Shirt by Working Style. Chuck Taylor All Star Low Tops in Black by Converse. Jeans, Adam's own.
Equally as affable as Hann, is Daniel, the baby of the band at twenty-five-years-old. At The 1975's most recent Auckland signing, a tearful fan emerged after meeting the boys, overjoyed that Daniel had complimented her freckles, saying that they looked beautiful. Needless to say, this gentle giant - he wears UK size 12 shoes - is beloved by all that encounter him. Slightly goofy, with a pleasant cadence to his voice, Daniel comically delivers wisecracking life-tips under the guise of stating the obvious. To a greedy puppy, he says, "You don't really need any more treats, you'll get fat." And to me, after learning the total population of New Zealand, he inspiringly recommends, "You should make a sheep magazine and sell four million copies. Work harder."
But for all his insouciant banter, Daniel is a bona fide musical genius. If he were a solo producer, he'd be signed to XL Recordings with his work nominated for the Mercury Prize, and he'd be critically acclaimed, respectfully on par with the likes of Jamie xx and Flume (who are only two years older and one year younger, respectively). That all encompassing feeling of soul-stirring romanticism that washes over you when listening to any The 1975 song? "That's all George," says Healy.
Daniel capably manipulated ambient soundscapes on instrumental tracks '12' and 'An Encounter' on the band's debut, but it's on The 1975's new album, that his talents as a sonic architect are really brought to the forefront - masterminding neo-soul brilliance on 'If I Believe You' and a six-and-a-half-minute-long crescendo during the record's title-track.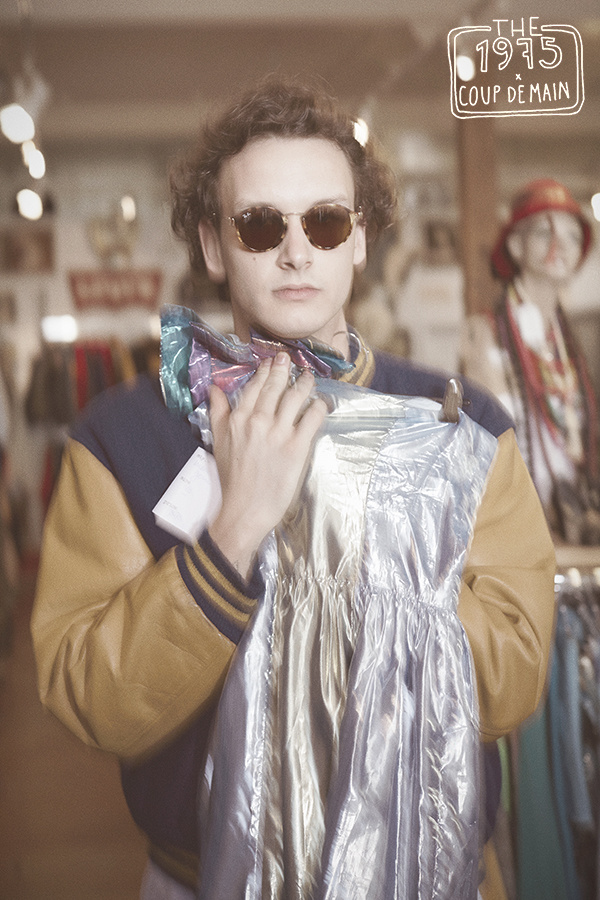 Letterman Jacket by Vixen Vintage. White Staple Tee by AS Colour. 6-inch Premium Waterproof Boots in Wheat Nubuck by Timberland. Jeans by APC. Tortoiseshell Acetate Wire Temple Round Frame Sunglasses by Ray-Ban. Accessories, George's own.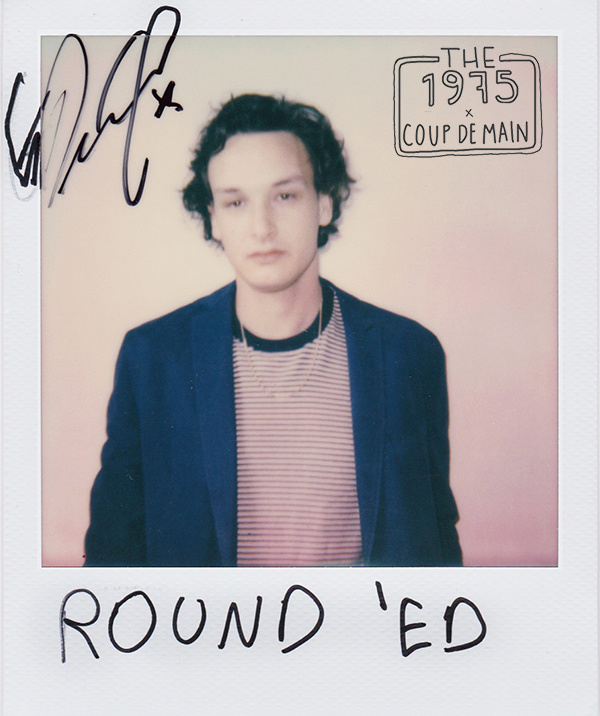 Sardonic, Macdonald deadpans, "I don't have any favourite things about them; I don't even like them," when asked to ponder upon his bandmates. However, the rest of his band-mates are less grudging to proffer compliments, each of them seemingly holding Macdonald's physique in great esteem - with Daniel envying his push-up talents, Hann honouring his grace, and Healy admiring his muscles. Behold and witness Macdonald's turtleneck-enshrouded fitness next time The 1975 tour your part of the world. He has an inexplicably comforting presence that instantly puts one at ease and fosters feelings of dependability and security. If ever I had to hire a bodyguard, I'd want to hire Macdonald. And aside from being a gluten-free pescatarian, everything else about him points to common sense and a level head. The rest of the band wear designer jeans from the likes of Acne and A.P.C., but sensible, value-for-money Macdonald, he wears high street brand, H&M - and commendably, from time to time, he's also been known to sport a Backstreet Boys t-shirt in public.
Macdonald delights in being the first to goad Healy at any given moment. Wryly ridiculing Healy's enthusiastic praise of his own entries during a game of Cards Against Humanity, he jests, "It's the best one, is it?" And although a man of scarce public record, online devotees have enshrined in GIF-form his kind words to a fan at a signing once, "Don't cry! We're just people!"
Macdonald also likes penguins (he has a penguin tattooed on his right arm), is extremely competitive when playing games (but alas, has unluckily lost to Daniel twice in a row, in past Coup De Main interview experience), and his favourite song of all time is the 'Stop Making Sense' live version of Talking Heads' 1983 single, 'This Must Be The Place (Naive Melody)'. But good luck finding out any other third-person facts about him. On a previous visit to New Zealand, I once asked him why he was so mysterious. In classic Ross-fashion, he answered, "Because I'm lazy." He doesn't even have a Twitter account - the only member of the band without one.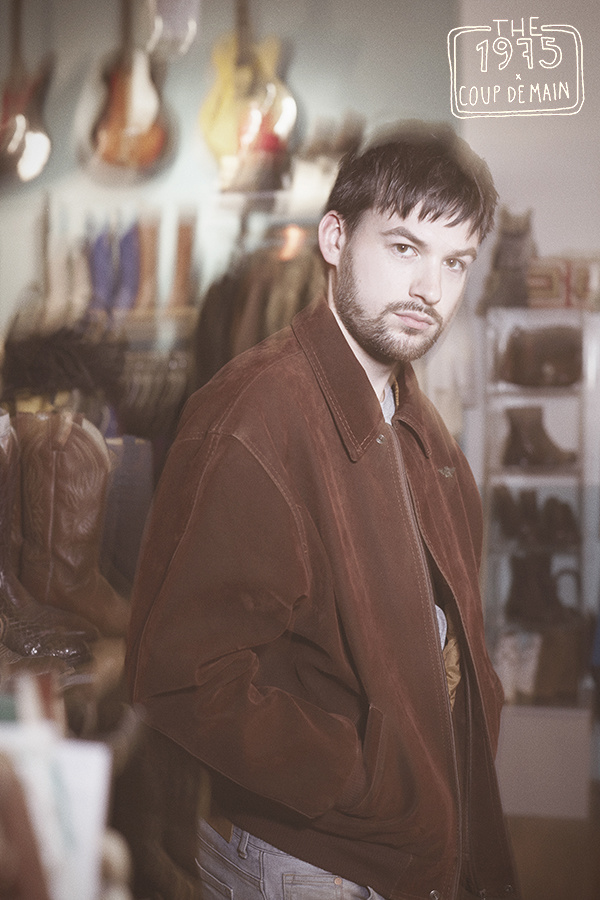 Grey Staple Tee by AS Colour. Aviator Brown Suede Jacket by Vixen Vintage. 8 Eyelet 1460 Boot in Gaucho Crazy Horse by Dr. Martens. Jeans by H&M.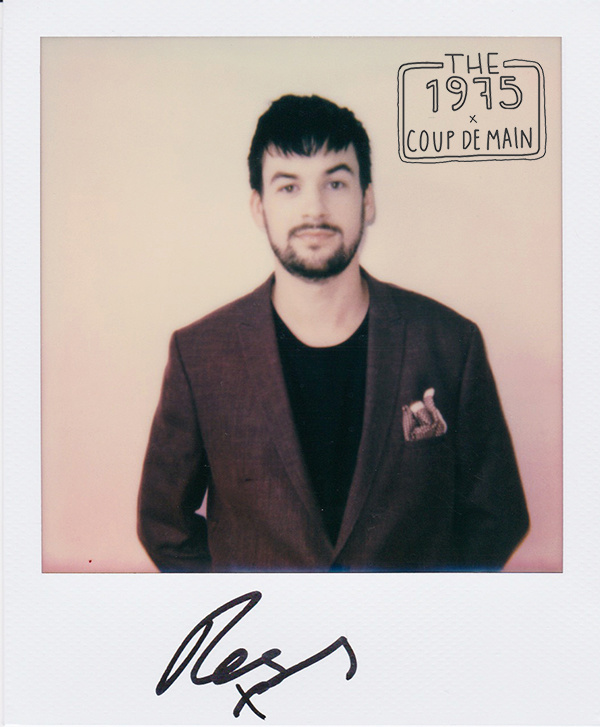 "Can I be Molly Ringwald?" asks Healy of my 80s inspired styling-choices for him, as I talk the band through their photoshoot outfits. Channeling his inner John-Hughes-protagonist, he then relishes proceeding to try everything in sight on, including items from each of our selections for his bandmates as well. "I'm going to improvise," he later declares, after we jointly decide to forego some ill-fitting corduroy dungarees, and toss aside floral shirts in favour of a plaid number. Within a minute of arriving at our cover-shoot, Healy had warned, "We are very, very picky about what we wear," but instead, I find them happy to oblige. Healy asks if I want him to try on a turtleneck and I decline - we're in the middle of high-Summer - but he insists, arguing that it's 80s authentic, and is inspired to take one for the team.
As The 1975's frontman, Healy is equal parts charismatic, benevolent, a spokesperson for the non-linear creation and consumption of music, a Beat Generation aficionado, and the world's premier proponent of musical easter eggs. He's also a human-puppy. If he believed in wizards, like Hann, his Patronus would be a Labradoodle - steadfast, smart, and spirited. Although much is made of Healy's larger-than-life projected personality and autocratic leadership of The 1975, the only time he issues any kind of command during our entire time spent together, is to yell out, "Don't anyone dare change the song, this is a tune!", when The Jackson 5's 'I Want You Back' starts playing.
And despite his misgivings over Hann's shoes, Healy borrows the white t-shirt Hann arrived to our shoot in, to wear during the band's CDM cover-shoot. Yes, The 1975 share clothes. Just like anyone that spends a lot of time together; just like any best friends. After changing into their first look for our shoot, ex-flatmates Healy and Daniel notice that their blazers are both made from different colours of the same fabric. Pleased about their matching outerwear, Healy contentedly says to Daniel, "This makes us look like we're in a band." That is, a band of brothers.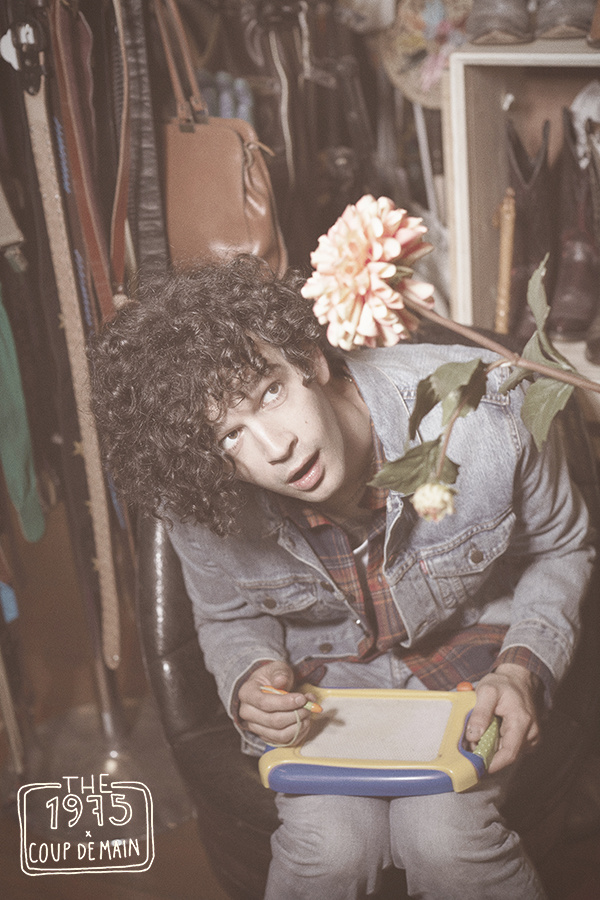 No Apologies Shirt and Jackson Denim Jacket by Stolen Girlfriends Club. Jeans by Acne Studios. Croco Black Lace-Up Shoes by Dr. Martens. Accessories and Singlet, Matty's own.
Three years ago, The 1975's debut self-titled album hadn't even been physically released by their record label in New Zealand yet. And as one of the opening acts at the 2014 Big Day Out, their set was plagued by technical difficulties, pulling the smallest crowd I've ever seen at a music festival. Throughout the day, I continued to spot them in the crowd - Hann and Macdonald watching Arcade Fire together whilst being showered by confetti, and Healy and Daniel dance-walking out into a brisk Summer's night, soundtracked by the sounds of Snoop Dogg. That was to be the last time they could go incognito, even in New Zealand, unrecognised and unhampered.
Fast-forward to January 2015, and their local record label was forced to learn a very hasty lesson in how to deal with a thousand-strong throng of fans who swarmed upon the band's signing at Queen Street's JB Hi-Fi store. Police officers were called upon, to help safely transport the band out of the overrun signing. And the next day, like something out of a family friendly fan-fiction blog, the band were hunted down for selfies at a remote West Coast beach off the beaten track - ironically, the fans locating them only after accidentally getting lost while driving to Piha.
Healy once said, "People need to get on board with what we're doing and see that we're for this generation. I want our music to be a part of people's lives, properly." And that, they have. And that, they are. When we first met, Healy spoke of fans wanting to be part of their gang, musing that, "All these ideas of people even knowing about our band are so new to us." And Daniel's famous last words at the time were, "Thanks for being a New Zealand fan, because there aren't that many of you." Much has changed in the two years past - from aesthetics to statistics - but that desire for an intimate and mutually beneficial relationship with their fans has not. The 1975 may not care what other people think of them and their band, but as evidenced time and time again, they care very, very deeply about their music and about their fans.
WATCH THE 1975 [ATTEMPT TO] PLAY CARDS AGAINST HUMANITY...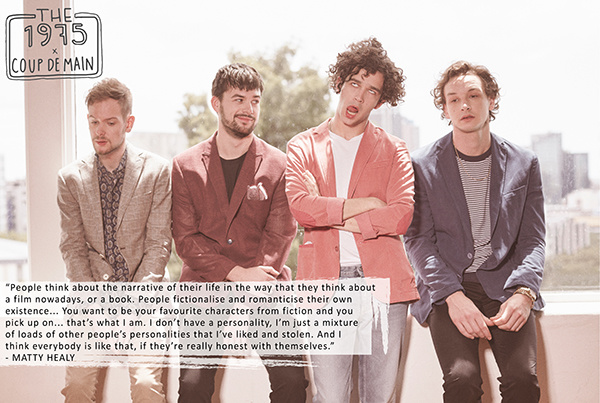 COUP DE MAIN: At what point in the last decade, did you have the epiphany that The 1975 could be a full-time job? That it could be a life-long career for you?
THE 1975 - MATTY HEALY: We never planned on doing anything else, whether that was realistic or not. I'd only just become an adult by the time that The 1975 took hold and we were being embraced for what we did naturally, we weren't trying to do anything else - anything forced. So I think that it's a small... you don't really have that moment, because it's built up of so many small evolutions. Do you know what I mean? Like where you find yourself in somewhere you never really thought that was going to happen, but with everything you do, your aspirations change. We're a very aspirational bunch, so we've never really been comfortable with where we are, we always want to be on to the next one.
CDM: Do you want The 1975 to be a life-long career?
MATTY: My plan is to have a creative existence for the rest of my life, whether that's in under The 1975 or not. There's no reason for us to think about splitting up or departing - I think we could be a band that grows old gracefully.
CDM: I went to a David Bowie exhibition last year in Melbourne, and it was amazing walking through each room that was dedicated to a different period of his life or career. It felt like time-travelling through all the different Bowie constructs that together made him whole. At some stage in the future, I'd love to see a similar kind of art exhibition for The 1975.
MATTY: Yeah! I think it's a lot easier to do something with people who didn't have as much scope to take though - because now with the Internet, it's so easy to reference, that everything's become totally ironic and self-aware. So now we live in a time where everything is slightly retro and ironic, but also conceived as kind of being modernist. So it's an interesting time to... I don't know whether in twenty years it would be, like if you said, if you compartmentalise it and put it into one album per room, or one room per evolution, I don't know if any artist will ever be able to do something that's as clean cut as something that Bowie did, because when we started making music we were drawing from sixty/seventy years of inspiration, whether those artists weren't.
CDM: They were pioneers.
MATTY: Exactly. And it was culturally... like now, the vocabulary of rock and roll is just referenced in culture so much, that it's not-- music's changed; what music represents to the world has changed. So I don't think that its cultural value will be as blank and obvious as that of Bowie.  
CDM: The passing of Bowie really gets you thinking though. What forward-thinking popstars does our generation boast? Is there any among us whose music is immortal? It's sort of sad.
MATTY: Yeah it is kind of sad. I also think that it's being a product of your generation, because every generation has had the demographic that looks back and says it was better back in the day.
CDM: With rose-tinted glasses.
MATTY: Rose-tinted glasses! When Elvis came out, people were saying that we were outraged by him. When Bowie came out, people were outraged... but I know what you're saying, is there anybody as overt? But that's the difference though. Music used to be-- rock and roll used to be like a true alternative. It used to be something that could change the world. Music used to be able to change the world. It doesn't have that same kind of power anymore, because it's been very, very diluted. Because there's been so much music and so many artists and so many genres and sub-genres and post-genres. There's not going to be another 'disco'. Or another 'punk'. So to have a very kind of simplistic seminal musical movement? I don't really know if that's going to happen. When those do happen, the people that come out on top are the ones that you regard as people like Bowie, or whoever it may be.
CDM: My favourite kind of album completely immerses you within its soundscape. You don't want any distractions or need contact with the outside world, and from beginning to end, the album 100% demands your attention - it's so sonically powerful, that you feel like you only exist within this cinematic-esque landscape. I felt those feelings with your first album, but I feel it strongly even more so with your new album.
MATTY: Good.
CDM: Do you think it's important for music to have real depth to it? Like, to sound three-dimensional?
MATTY: Totally. Not only to sound three-dimensional, but to be three-dimensional both contextually and philosophically. What we always strive to do is, make records that at face value can be treated as songs, and leave it as a song, but have it be drowned in sub-text. There's SO much sub-text on this next record, whether it be visual references through the artwork, or lyrical references or musical references, making jokes about the first record, extending ideas from the first record to the second record... we just want to do something truly post-modern, and something, that like you said, creates an entire environment, that the sensibilities of that environment are exaggerated. Like, a 1975 sound. You know, a 1975 feeling. That's something that we've really tried to cultivate - all of the things that make us, us.
CDM: Do you listen to your own music outside of creating it?
MATTY: All the time. Partially trying to be objective, a lot of the time because I have to write the videos for it, and a lot of the time because I try and only be inspired by myself. Because I think that if you're too focused on the zeitgeist of a moment or if you're too concentrated on what other artists are doing, you become part of that sound or you take on their ideas. Whereas what I try and do, is finish an album and then listen to it as if I didn't write it and think, 'What would I steal from that?' I treat my records like it's from another artist, 'You can't rip things off, you can't steal things, but what can you take from that to move forward?' That's how we try and evolve our band.
CDM: Akin to your first album, the new album begins with a short track called 'The 1975' - in which you sing the same lyrics as on the first album's opening-track, just accompanied by different instrumentation. Why did you decide to open the new album with a reworked 'The 1975' track?
MATTY: Just for continuity and for sense of, like I said, cultivating that world. What we always say is, 'Because it just felt like The 1975 thing to do.' We're very lucky to be a band that doesn't have any creative compromise, like with labels or anything, we do whatever we want. And along with the album title as well, I said, "I want the album to be called this before we'd even written it." Before we'd even written the album, I said, "The next album needs to start with 'The 1975' again. It needs to be called 'The 1975'. And then every record we do, needs to start with that."
CDM: Like a motif?
MATTY: Yeah, it was just part of the motif.
MY FAVOURITE SONG FROM OUR NEW ALBUM IS...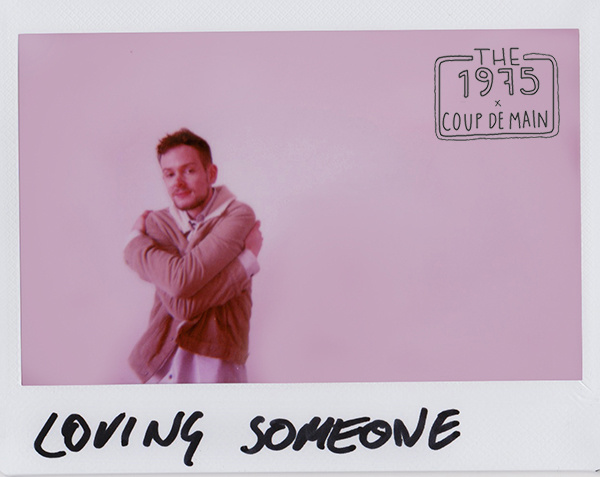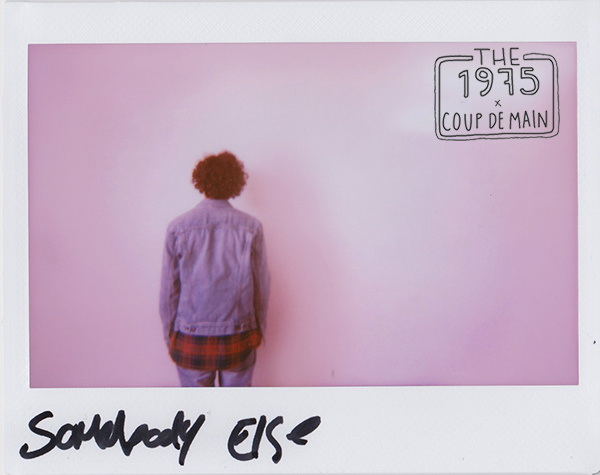 CDM: In 'A Change Of Heart' you reference 'Robbers' with the lyrics, "You used to have a face straight out of a magazine." Was that a deliberate decision to bring that narrative around full circle between the two albums?
MATTY: Massively. That's what the song is about. I wanted the whole album to be very self-referential and very meta, and that's what I'm talking about. At face value, if you hear that song or you hear that line, it could just be a line, and you think, 'Oh that's a good line,' or, 'Oh that's a nice line.' But if you're a massive fan of the band, it really hits you. And that's what it's about. It's about art that makes you feel personally addressed.
CDM: Listeners travel with you on your journey.
MATTY: That's the whole thing, like, if you feel part of it-- it's about being in the gang. Because there's nothing more rewarding than being in on a joke. It's horrible when you're not in on a joke. So when you listen to a record like that and you get it and you know that not everybody gets it, it makes you feel part of something. And that's the most important thing about this band, is that extended community that it provides. Because people have really bought into not only the music, but the story - people wanna know where I've got to, where I'm going, and I find that interesting to play with.
CDM: 'A Change Of Heart' packs quite the emotional punch. Do you think it's harder to stay in love than to fall in love?
MATTY: Yes, yes. You must know that by asking the question? The preservation and the cultivation of love is a lot more difficult than the acquisition of love.
CDM: You've always been quite forthcoming with your lyrics, but with 'The Ballad Of Me And My Brain' and 'Somebody Else', you're really exposing new sides of you. Do you emotionally distance yourself from your lyrics after recording them?
MATTY: After doing it, I suppose I do, because it becomes something else. But I have to remember that the reason that it's there is because it's a part of catharsis. In order for me to understand the world that I live in nowadays, I pretty much give it context by putting it in a song. Once I put it in a song, I can objectively think about it - it exists outside of me and I can make sense of it a bit more. And then obviously the question is, 'Don't you feel really exposed? Aren't you scared of hurting? Of saying too much?' But not really, because I kind of live in my own world. I have friends, but I don't have people that I'm scared of hurting, and I don't really go out and experience the world of judgement. Of people going, 'Why did you say this?!' But I just say it. And then just get on with my little life that I'm doing.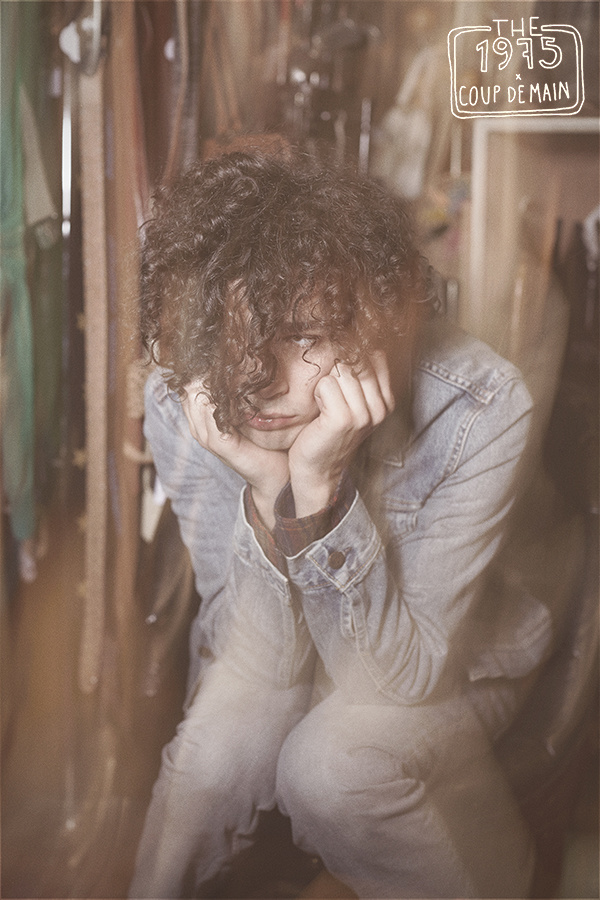 CDM: 'If I Believe You' is amazing.
MATTY: Thank you.
CDM: It's everything I've been waiting to hear in a The 1975 song. You mentioned in a recent interview that you're feeling Motown/Doo-Wop influences for the third The 1975 album, so 'If I Believe You' is any indication, then I 100% support you in this endeavour.
MATTY: Thank you. I think that our foundation in black music for our fans, is very, very obvious. But for people who just found us on the first album and the singles, maybe not so obvious. Gospel music and-- 'Voodoo' by D'Angelo is our most listened to album of all time.
CDM: I've always thought of you more as a pop band than an 'alt-rock band'.
MATTY: Oh, massively! If you take 'Sex' out of our repertoire, we simply wouldn't have that tag. That song just carried our indie-rock thing, because--
CDM: Guitars?
MATTY: Exactly. But then again, what is 'Girls'?
CDM: We interviewed The Japanese House recently, and Amber said about yours and George's music-making relationship, "George is the technical, mix-y guy. Matty's more of the creative influence producer." Does that ring true for you?
MATTY: Yeah. I mean, that's not to diminish my technical knowledge, nor to diminish George's creative mind - he's a genius, he's amazing, and all of the sounds that sound like The 1975, like, 'Oh that's a 1975 sound,' that's all George.
CDM: There are really cool samples on the new album.
MATTY: That's all George. And me and George are a complete 50/50 composite. Sometimes I come up with more technically minded things and he'll come up with a more philosophical idea for a song, but normally, it's, he will create something and then I will say how it makes me feel or what it makes me think about, and then musically, we'll get involved with it.
CDM: Like a musical marriage?
MATTY: Massively so. I don't know what we'd do without each other.
CDM: What input do Ross and Adam have into The 1975 songwriting process?
MATTY: Like a lot of bands, it's kind of an autocratic situation, so we all have our own position that we live in. I think the most important thing with a band is that you need to have a dynamic where everybody respects everybody's opinion at face value. So we don't have many arguments, we don't have many discussions about that kind of thing.
CDM: It's all very honest?
MATTY: It's all very, very honest, yeah. We've been in a band together with each other for like twelve/thirteen years. Nobody knows how to facilitate or actualise my ideas better than those guys. So that's kind of what they're there for - to be my hands, and they really are.
MY FAVOURITE THING ABOUT ADAM IS...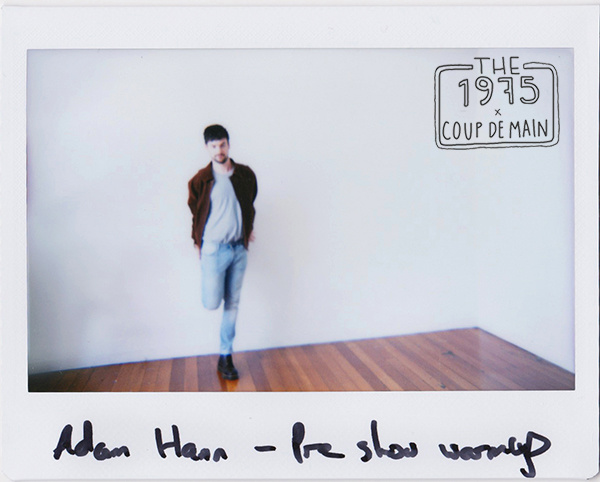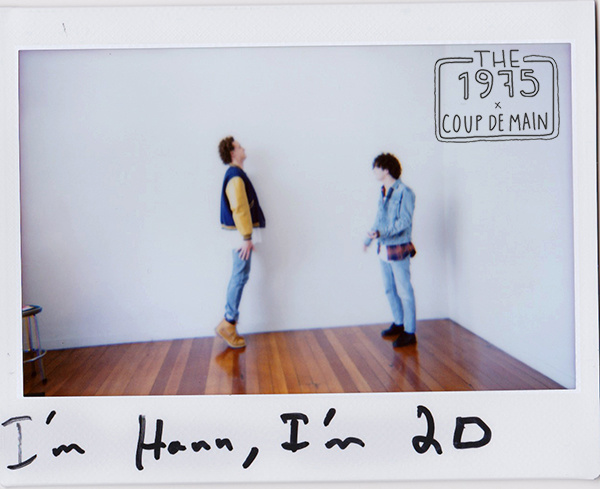 MY FAVOURITE THING ABOUT GEORGE IS...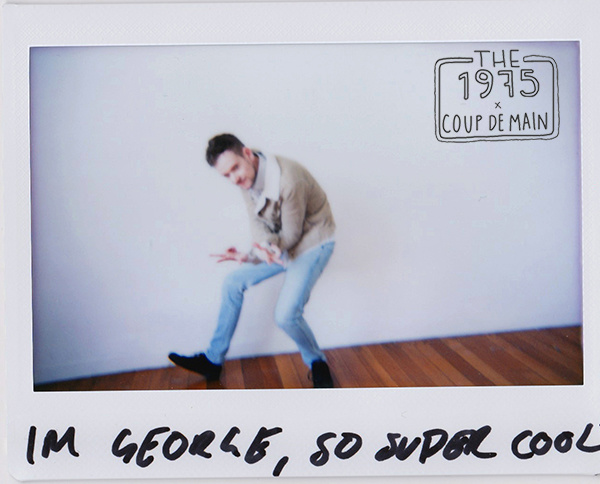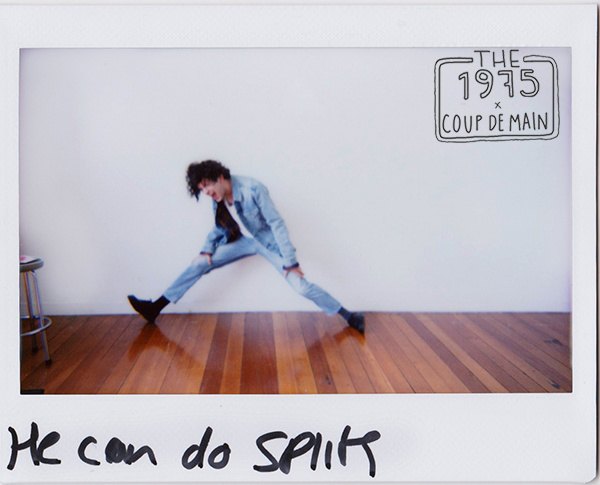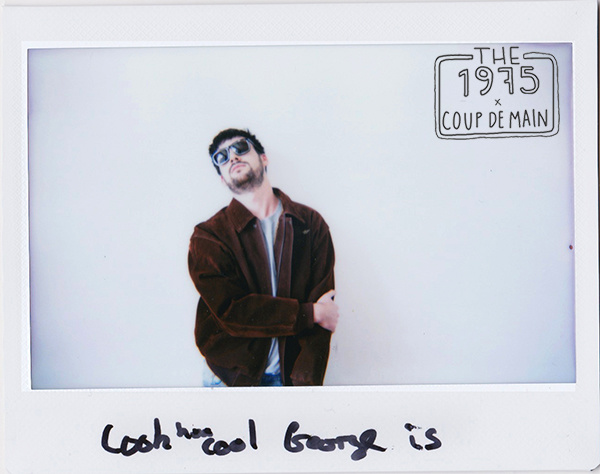 MY FAVOURITE THING ABOUT MATTY IS...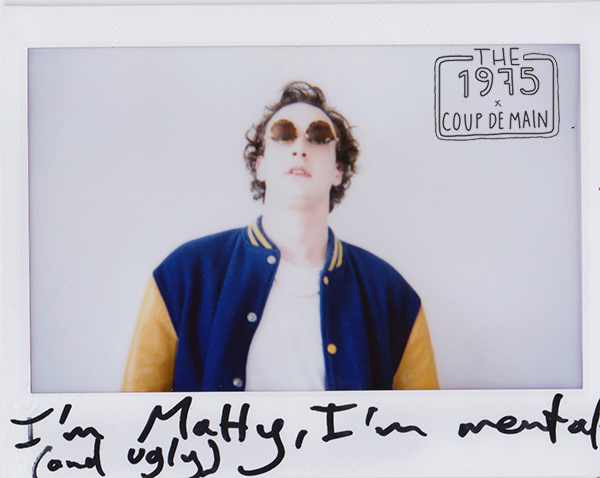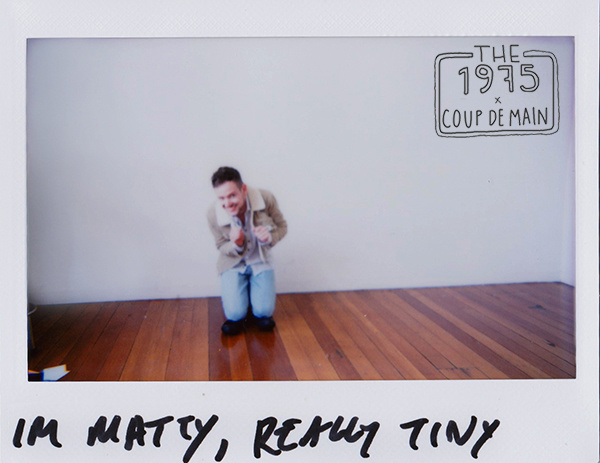 MY FAVOURITE THING ABOUT ROSS IS...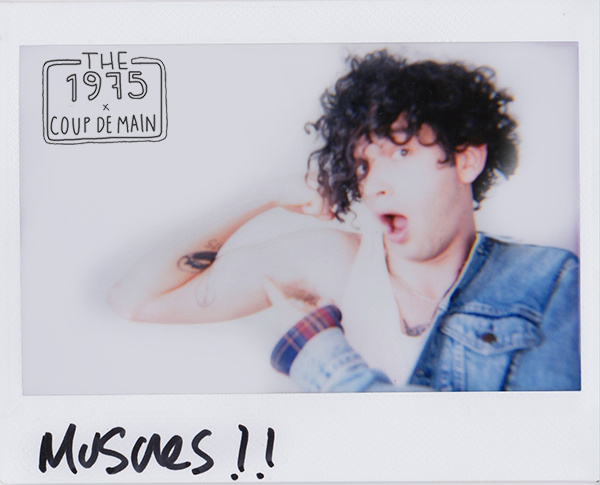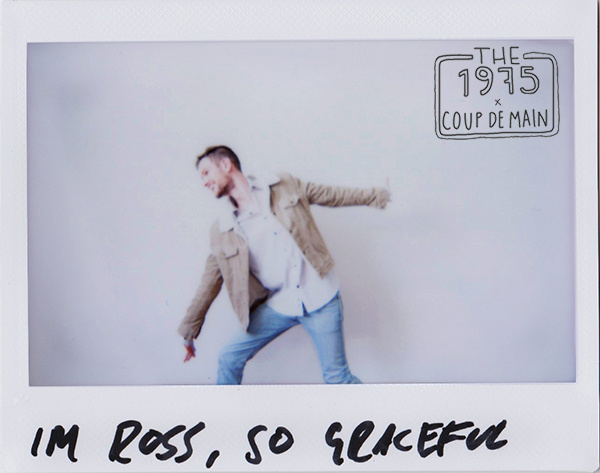 CDM: Is - to quote yourself - dismantling "traditional values, norms and modes of expression" something that you actively think about when songwriting and creating visuals for The 1975?
MATTY: I suppose within the context of pop music it is, but I'm not-- I would never, because I'd be too scared of being criticised if I was saying I was trying to deconstruct cultural values or juxtapose the norm, like talking about changing music as a form, that's for your Bowies and stuff like that. I don't think anybody of my generation could aspire to do that. But I like the idea of challenging perceptions and I like-- but then again, the only perceptions that I'm really, really aware of, are the perceptions of myself. So I like challenging perceptions of myself, but it's both for myself and for other people.
CDM: I read an interesting article recently which said, "It's important to remember that clothes are pieces of fabric that reflect socially constructed gender roles." It's funny how when you start to poke holes at something so simple in the world around you, nothing seems real anymore.
MATTY: That's kind of the fragility of superficial existence, isn't it? It's the fragility of reality. It's the fact that you realise that no matter how individual or concise or progressive you are, there's an element of you that's just part of-- it's the same as everybody else.
CDM: In Aldous Huxley's book, 'The Doors Of Perception', he says: "Successfully (whatever that may mean) or unsuccessfully, we all overact the part of our favourite character in fiction." Do you agree or disagree with that précis?
MATTY: Yeah, massively. Because especially now, post-film, post-society, that it has the concept of film, culture has become this thing that is to be shared and to be... the question is, does life imitate art far more often that art imitates life? People think about the narrative of their life in the way that they think about a film nowadays, or a book. People fictionalise and romanticise their own existence. And of course, if you look at Instagram, that's the ultimate cherry-picking of one's life and showing the greatest hits. I think that what Huxley talks about there, is that that's the way people conduct their personality. You want to be your favourite characters from fiction and you pick up on... that's what I am. I don't have a personality, I'm just a mixture of loads of other people's personalities that I've liked and stolen. And I think everybody is like that, if they're really honest with themselves.
CDM: There's a strong parallel between that Aldous Huxley quote and your lyrics in 'UGH!', "Stop pacing around the room using other people's faces as a mirror for you."
MATTY: Exactly. That's the whole kind of thing about a lot of the time, especially drug-fuelled conversation or social interaction, a lot of the time is based on you watching yourself. As opposed to involving with other people.
CDM: In a letter addressed to fans last year, you said about The 1975, "We want to be honest, otherwise what's the fucking point?" What do you think holds other artists back from striving for an honesty nirvana?
MATTY: Fear? Friends? Most of the time, a lot of bands who never get really, really big, they never get really big because they're scared of what their friends think. They don't want to be perceived as wanky, or they don't want to appeal to be too pop-y because their mates wouldn't think it was cool. People are just scared of being really aspirational, because they're scared of being perceived as a cliché, or... I don't really know what it is, but people don't really give themselves enough to it I don't think, and people don't use it. But for me, like writing music, when I have that moment, it's a very, very kind of carnal thing. It's a very, very kind of carnal emotional thing. And I put it in the same vocabulary as sexual kinds of feelings. Like, when I have that moment. So I'm not doing it culturally-minded. I'm not making music thinking, 'This will sound cool,' or 'This person will like that', or whatever. It's just a pursuit. And if that's what it is and you always do that, then it provokes introspection and then you get bored of the superficial elements of it, and you go, 'That bass-line or guitar-line isn't enough for me to love this song, it needs to challenge me. It needs to make me feel sad. I need to give something to it. I can't just have a song be a song without there being a point to it.' If there's no point to it, then there's no point to it.
CDM: "We've just come to represent a decline in the standards of what we accept," are some of my favourite lyrics on the new album. Has society began accepting lowered standards in what is accepted as 'art'?
MATTY: Well, I don't know if we have done. I don't know what the standards are. I don't know how you can judge our generation, because it's post all of those things. You can't judge us on not doing the same things that preceded us, whether it be the cultural weight that we have or the kind of currency that we hold in the world as musicians nowadays, because music doesn't mean the same. It's not as intricately tied to politics and economics and it's more of a superficial investment now, than it ever has been.
CDM: Consumerism has quite a hold over the music industry.
MATTY: Of course it does. But I think the obvious... weight of it, where it feels important, like Bowie bringing down the Berlin Wall, you can't-- it's pointless to even discuss the importance of music in that situation. But now, when it comes to... I don't know, it's a difficult question. But, "We've just come to represent a decline in the standards of what we accept," is about-- what I'm really talking about is that you look at pictures of like-- we used to preserve fame for people who really deserved it, and now we don't. But it's because being famous has become more about the aspirational reality of it than the actual fact of it. It started with reality TV, like reality TV stars started getting famous and the reason people liked them is because it could be anybody. It could be the girl next door, it could be your friend, it could be you. And then once that evolved, the only thing that you needed to be famous was a vehicle. And now you have YouTube, which is the vehicle. So now, the idea of being famous is being shifted in regards to its obtainability and its potency and its relevance. Like, being famous now doesn't really stand for anything, because there's so many people. Whereas back in the day, we're talking about when music really, really held a lot of cultural currency, being famous stood for a lot and you were only famous for a reason, because it took a lot to get famous.

Adam: Paisley Shirt and Corduroy Trousers by Rollas. Brown Check Blazer by Working Style. Two-Tone Navy and Tan Brogues by Vanishing Elephant | Ross: Burgundy Texture Wool/Linen Jacket, Silk Burgundy Dot Pocket Square, and Como Chocolate Loafers by Working Style. Black Staple Tee and Black Standard Pants by AS Colour | Matty: Red Washed Soft Cotton Jacket and Silk Silver Paisley Pocket Square by Working Style. Gelt Sun Sunglasses by Moscot. Jeans by Acne Studios. Croco Black Lace-Up Shoes by Dr. Martens. T-shirt, Adam's own. Accessories, Matty's own | George: Blue Texture Cotton/Linen Jacket, Navy Stripe Cotton Jersey, and Black City Chinos by Working Style. 6-inch Premium Waterproof Boots in Wheat Nubuck by Timberland. Accessories, George's own.
CDM: In the 'Be Young And Shut Up' (Old Matty // Pink New Matty) comic, you say that we all need to change our identity visually and philosophically, by reclaiming our identity and repossessing control of it. You say that it's simple, but, is it? For example, even though you've clearly evolved with the new album, The 1975 still continue to be judged by the average age of your fanbase and thus belittled. It's difficult to repossess control of one's own identity when it's intertwined with other people's opinions of you.
MATTY: It's difficult when you don't have control, because the form, which is the Internet, is like a wildfire of references. The problem is now, that nobody really has a concise identity. And we embrace that - and some people misinterpret that, and some people don't. There's no resentment about our fanbase or our fandom. Of course we've got young fans! Because what people don't realise, is that the Internet has galvanised the concept of consuming music. More young people are consuming music now, than ever before. Because they have the ability to do it and they have the reference-points to do it. Alternative music is a really, really easy place to exist and understand now, whereas it used to be a place that was reserved for outsiders. With us, the things that we don't have control of, we don't really care about. It's not that we don't preserve it, like our fanbase or whatever, but we don't. We're talking about OUR identity. If our identity is laid out through our music, then that's what we're talking about. We can't help anything else.
CDM: And anyway, who says young people aren't as well-read and educated as adults.
MATTY: Mary Shelley wrote 'Frankenstein' when she was 17. So why negate the opinion of a 17-year-old-girl when it comes to music? And of course you're always going to have-- if you're a successful band and you've got long hair and you're on the radio, of course you're gonna acquire loads of people who aren't proper music fans and are part of the mainstream. But it's not my responsibility to change people's views on consumerist culture just so they like my band.
CDM: You said in an interview with The Guardian, "I genuinely believe the empowerment of young women is the most important thing in the world and will lead to the destruction of injustice. So what do I do with that? I try to guide them." Why is that responsibility important to you? And what do you think qualifies you to do so?
MATTY: Well I don't think it qualifies me to do it - that's my fear, that's why I don't really do it anymore, because it's that fear of not being a-- I'm a popstar, so who the fuck cares what you've got to say? But, then again, I do have 500,000 people that follow me or whatever, just on the Internet, and I can tell you that a strong majority of them will be young women, so what do I do? If I'm in a position where I can potentially-- I'm not in a position to empower people, but let's say that on a low level I have that opportunity, am I being a wanker for doing that? The problem nowadays with the Internet is that it's so based on introspection and... think about the concept of a selfie. The idea of it incarnate is looking at yourself. That's how people perceive the Internet. Nobody sees somebody on Twitter and thinks, 'They've tweeted that purely for the expression and not for how people are gonna think about them.' Everybody's so aware of how they're being perceived, that it's difficult to do anything genuine on the Internet. You can't, really. So how do I talk about things that really, really matter, on a format that fucking doesn't matter? Like Twitter.
CDM: Do you feel more inspired by cerebral adventures? Or tangible experiences?
MATTY: I think that they inspire one another. Sometimes you need the tangible, the concept of even going outside, to even influence the more kind of cerebral, creative parts of the process.
CDM: Obviously, addiction plays a big role in your songwriting narrative. Do you think addiction is psychological or physical?
MATTY: I think that physical and psychological are the same things really. I'm not a scientist, I probably sound like an idiot saying that, but body and mind are so intrinsically connected that-- I struggle with addiction, and I struggle with it both physically and psychologically in equal measure. So I think that it's a moot point, really.
CDM: Lastly, the only thing that I am sad about currently, is that yet again New Zealand doesn't get your full production and stage set-up for our show tonight.
MATTY: Have we not got full production tonight?! <to the rest of the band> What have we got?
THE 1975: We've got a stripped-back version.
MATTY: <makes a sad noise>
CDM: Will we ever get a Lightbox in NZ?
MATTY: Did you not even have a lightbox last time?!
CDM: Never.
MATTY: The next time we do it, if there's a venue big enough-- it'll only be because the venue isn't big enough or something like that. Sorry! I didn't know that, I didn't know that was the case.
HOW I FEEL ABOUT BEING BACK IN NEW ZEALAND...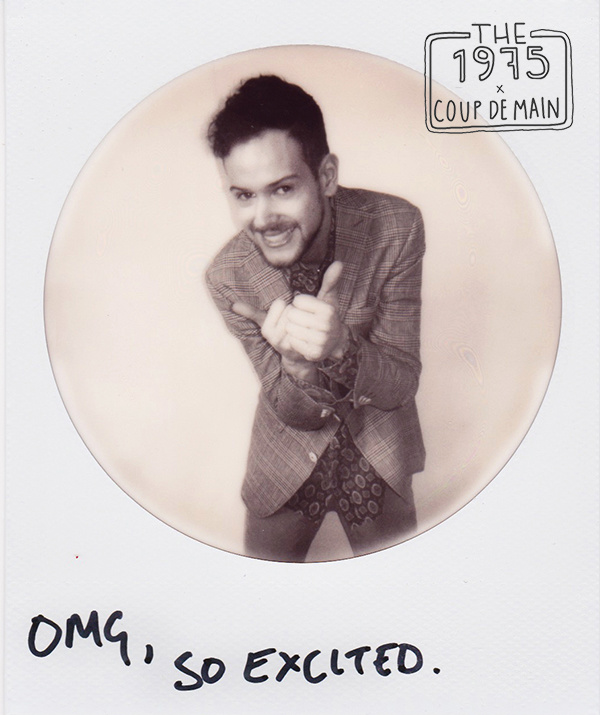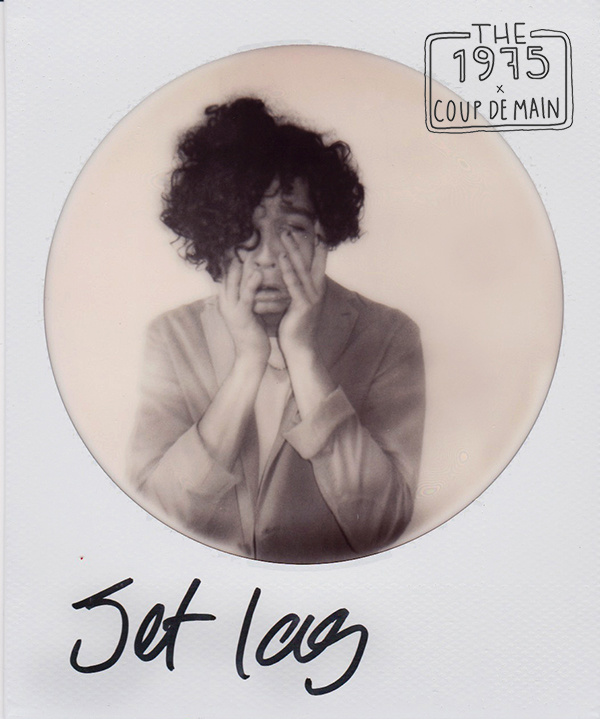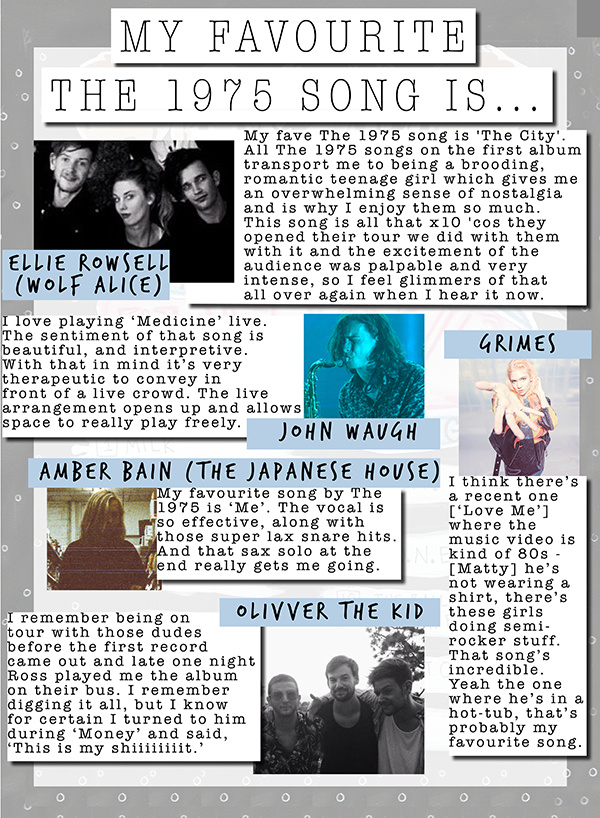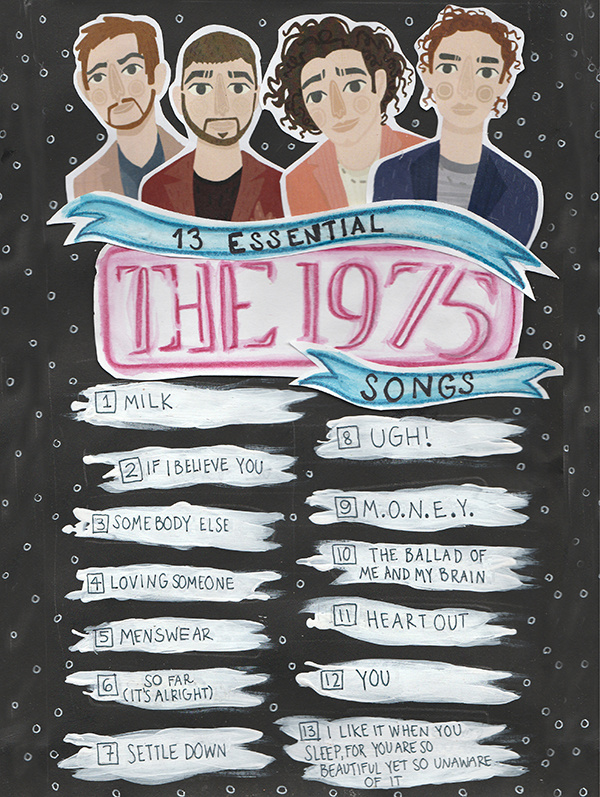 The 1975's new album, 'I Like It When You Sleep, For You Are So Beautiful Yet So Unaware of It', is out now - featuring the singles, 'Love Me' and 'The Sound'. Click HERE to purchase via iTunes now.
Watch 'The Sound' music video below...
Load next