A The 1975 x 'Notes On A Conditional Form' appreciation post.
A The 1975 x 'Notes On A Conditional Form' appreciation post.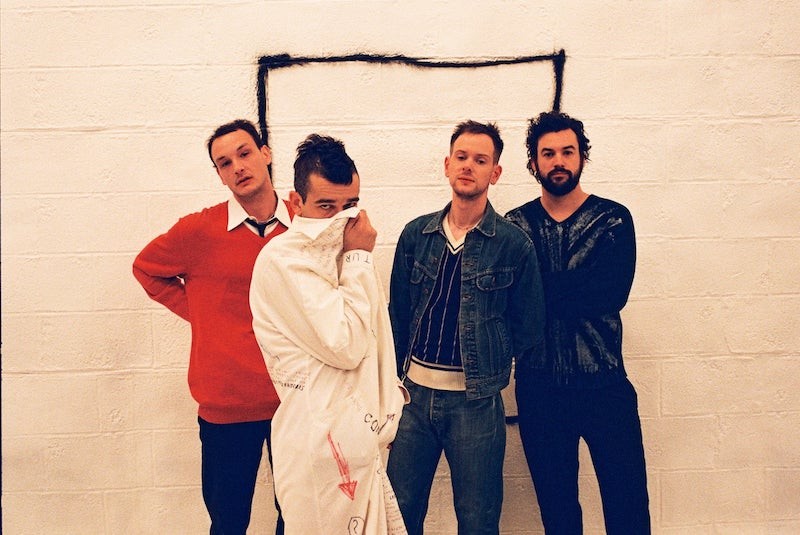 May 22nd is set to be a glorious day for all, with The 1975's new album 'Notes On A Conditional Form' finally being released in the world. The twenty-two track record features already-released songs like the total bop 'If You're Too Shy (Let Me Know)', to the heartfelt anthem dedicated to Matty's fellow band-members in 'Guys', and includes some of our favourite ever songs from the band - with songs like 'Nothing Revealed / Everything Denied', 'Tonight (I Wish I Was Your Boy)', and 'What Should I Say' instant adds to our playlist.
To celebrate's the album's release, we've put together five important things that we currently appreciate about The 1975 and this new record - check them out below...
#1. Following on from their 'The Birthday Party' music video, which saw the Mindshower AI introduced, an immersive website has launched (which was created with Amazon Music) showcasing a library of resources - from stems, to three different songs, to journals put together by their creative collaborators like Samuel Burgess-Johnson, Tobias Rylander, Jordan Curtis Hughes, Patricia Villirillo, and more. Check out the website here.
The band are encouraging fans to share their creations online too, check out some examples of what has been made so far:
#2. The album features the absolute standout track 'Tonight (I Wish I Was Your Boy)', which the band co-wrote with their Dirty Hit label-mate No Rome.
#3. They've been sharing performances of various songs on YouTube in the lead up to the album's release - watch 'The Birthday Party' and 'People' below:
#4. The band's frontman Matty Healy recorded seven different episodes of a podcast for The Face Magazine, which saw him in conversation with his musical heroes, including Stevie Nicks, Brian Eno, Kim Gordon, and more. Each episode spans a range of topics and is available to listen to on Soundcloud below:
#5. Each week, the band have been holding listening parties for each of their previously released albums on Twitter, where they talk about the recording of the song and other anecdotal things (Ross MacDonald has been taking over the Dirty Hit Twitter account to participate) - and the listening parties will finish up with the 'Notes On A Conditional Form' one on May 22 (May 23rd for the Australia / New Zealand timezone).
The 1975's new album 'Notes On A Conditional Form' is out now - click here to purchase, and watch the 'The Birthday Party' music video below:
Load next