Interview: 2016 Must-Know - Huntar
Interview: 2016 Must-Know - Huntar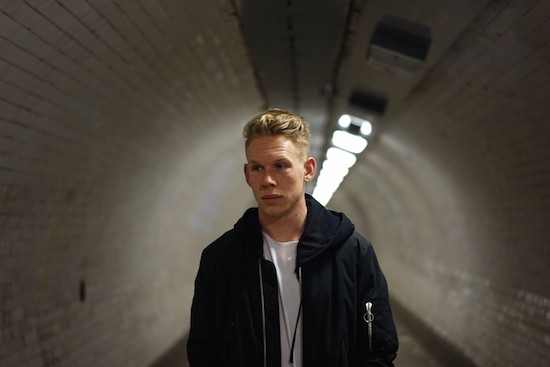 South London artist Huntar might have been raised on the music of Prince, but his R&B influenced electro-pop sound is all entirely his own - fresh, memorable, and rather cinematic.
And FYI, the prolific songwriter also has a fan in [2015 Must-Know Artist] Thomston, who highly recommended him to us.
"There's no science to it."
COUP DE MAIN: If H.U.N.T.A.R. were an acronym, what would each letter stand for?
HUNTAR: Heavy Urban Nights Turn Angels Rebellious.
CDM: What do you think is the difference between a good song and a great song?
HUNTAR: Justin Timberlake.
CDM: Lyrically, what's your favourite song that you've written?
HUNTAR: A new one called '4AM' that you won't have heard unless you've seen the live show. It's coming early next year.
CDM: How does your songwriting process work?
HUNTAR: There is no process really - sometimes lyrics will come first, sometimes a piano part, sometimes a beat. I like to just see what happens. There's no science to it.
CDM: At what age did you write your very first song ever, and what was it about?
HUNTAR: 15, it was about cold weather and it was called 'Frostbite'. It wasn't very good.
CDM: What do you hope for people to take away from listening to your music?
HUNTAR: Feeling like they're part of something.
CDM: Your songs sound very cinematic. Would scoring a film or curating a film soundtrack be something you'd be interested in doing one day?
HUNTAR: Oh completely yeah, I have a side-project going at the moment making interludes.
CDM: If you were a country, what would be your national anthem?
HUNTAR: 'Hold On, We're Going Home'.
CDM: What's on your bucket-list?
HUNTAR: I'd quite like to work with Drake.
HUNTAR's single 'The Hunger' is out now - click HERE to purchase it via iTunes.
P.S. Click HERE to check out more of CDM's 2016 Must-Know artists in CDM Issue #17!
Load next